Interview with Alexis Lecanuet, Accenture Middle East: Creating Value Through Continuous Transformation
How has your professional journey qualified and prepared you for being the Middle East Region MD for Accenture?
As a true veteran at Accenture, starting my journey with the company back in 1996 – I am proud to champion large-scale transformation projects in the region by spearheading value-added advantage for stakeholders. Over my 25-year tenure, I also led large, complex transformation projects across Europe, MENA, and Turkey.
I'm humbled by the opportunities and experiences I have embarked upon, and along with an outstanding leadership team, we are excited to deliver on our business objectives in the region, emphasising innovation and human ingenuity at the core of everything we offer. Our strategy, purpose, and brand are grounded in Accenture's enduring formula for market leadership: embracing change and continually transforming the business to create value, powered by the talent and creativity of our people.
What sets the Middle East apart from the rest of the world?
The Middle East has undergone a tremendous transformation in less than half a century, and with this region's bold leadership visions, we know the best is yet to come. Speed, agility, and change are at the core of each of these visions and we are confident that this region will reach new heights in a very short period.
In line with the UAE Vision 2021, Accenture maintains its support to private and government businesses to further enable the UAE to become a leading technology hub by helping establishments and governments apply technology to create positive change and transform business and society. Taking Expo 2020 as an example, the digital infrastructure we have built with the underlying software to navigate the Expo logistics to connect all vendors, participants and visitors is a significant infrastructure to run the best worldwide events. Building digital capabilities for Expo 2020 is a giant cannon shot for Dubai to enhance the tourist experience in the future. This is the biggest post-pandemic hybrid event of this scale, and the next ten most significant events on earth will leverage the same technology, back-office capabilities, and digital experience that this Expo has used.
In Saudi Arabia, we are deeply rooted in Vision 2030 and are aligned to the strategic pillars of the country. The vision of Accenture in Saudi Arabia is to become the partner of choice in the country's economic transformation by bringing together the right capabilities to co-create and deliver innovative ideas and solutions. We believe that Saudi's vision has a clear aim – to bring public and private organisations together, to collaborate on shared objectives and make way for a stronger, more innovative future.
What are some of the major challenges and opportunities facing businesses in the region?
Organisations globally are looking to accelerate innovation to support business and operating model reinvention, fast-tracking transformation programs to future proof their businesses. According to our latest Accenture Innovation Maturity Index, Middle Eastern companies registered a significant surge in their innovation strategy scores as businesses reviewed their strategies due to COVID-19. In the past five years, we found that 67% of Middle East executives indicated that they had taken measures to modernise their existing technology infrastructure – moving from data servers to cloud storage. In the next five years, this figure is poised to increase to 86%.
Moreover, yet despite the pandemic opening doors to embrace new ways of working and doing business, there was only a marginal uptake in companies reimagining themselves, reflected by a 1% increase in the overall index score. This signifies the regional dichotomy between a culture that sets companies up to innovate new ways of working enabled by technology and traditional ways of doing business, which often require a physical presence.
There is no doubt that companies must intensify their innovation priorities in the region and make greater strides in their business transformation. There is a real opportunity and a short window to make this a reality.
Secondly, we believe that a knowledge economy is the end game. The race to attract top talent will only get more heated, leading organisations to work harder to create positive corporate cultures that focus on helping the personal and professional development of their employees. When it comes to managing talent, some of the key challenges companies face revolve around learning how to manage a multi-generational workforce and retain talent.
Managing today's workforce has become more challenging than ever. With the rapid rate of innovation and the widespread use of technology, generational differences have become exacerbated. Comprised of baby boomers, Generation X, and millennials, and with Generation Z starting to enter the workforce, companies will need to be aware of the differences between each generation to ensure that they are engaging all employees. In the UAE, especially, there is an additional layer of complexity added on by a workforce made up of over 200 different nationalities.
To retain talent in a post COVID world, you have to go beyond the transactional to truly understand employees. Today, we see that shared humanity at work can make all the difference in this crisis. Therefore, companies need to go beyond the transactional to truly understand their employees if they want to create productive, inclusive, and rewarding working environments for the long haul.
The effect of this positive environment cannot be overlooked. Our research has shown that an empowered workplace, which means a workplace where there is a culture of equality and where employers make decisions that positively impact employees, can positively impact employees' capacity to innovate than even pay rises or advanced degrees. In other words, empowered employees could raise global GDP by $8 trillion by 2028. The UAE is definitely on route to seizing this potential.
Accenture for example is helping shape the future workforce in the region through multiple initiatives including: The Hour of Code initiative; the 2020 Hours of code with Expo 2020; our collaboration with Al Maskari Holding to equip UAE nationals with the skills needed to future-proof their careers and to strengthen the local talent base; training blue-collar workers with Smart Labour; female empowerment, talent development, and gender balance in the region through our collaboration with E7.
Lastly, the intersection of digital technologies and sustainability is critical. According to Accenture's 'Care to Do Better' September 2020 report, approximately 70% of workers expect that companies will start to behave more responsibly and equitably than they did before the pandemic. Roughly one in two workers agree that the ethical, sustainable and moral values a company holds will become more important to it following the pandemic than they were before.
Today, Accenture is pioneering '360-degree Value' – and helping clients transform and reinvent their businesses, reskill their employees or simply become more sustainable through transitioning to the cloud to ensure clear financial return. Exponential changes in technology were transforming the way we work and live before COVID-19, and now its impact has raised change to a new level, requiring companies to reimagine everything and requiring economies and entire industries to rebuild. At this moment, to emerge stronger, there is only one choice: embrace change and ensure that it benefits all — your customers, people, shareholders, partners and communities.
Please give an example of how technology and innovation has benefited one of your clients
Expo 2020 aspires to attract approximately 25 million visits by 15 million unique visitors during the six months. The mega-scale multinational event that is Expo 2020 Dubai will be nothing less than a once-in-a-lifetime celebration of technology and human ingenuity. The first significant post-pandemic global gathering, and arguably one of the most important, this Expo will define the future of mega-scale, multinational events for the foreseeable future. Indeed, the subsequent 10 most significant events on earth will leverage the same technology, capabilities and infrastructure, and digital experiences that this Expo is deploying.
Expo 2020 is a living example of Accenture's perspective on the way organisations must move from a partial focus on customer experience to full-business alignment around delivering the best possible experience to everyone involved. As the Digital Services Premier Partner, Accenture hit the ground running, marrying technology with human ingenuity – or what we call the "Business of Experience", organising the whole entity around the delivery of exceptional experiences.
Since the beginning, Accenture appreciated the ever-increasing speed of tech innovation and the need to ensure that this World Expo leveraged the latest possibilities. But with the unforeseen impact of Covid-19, the visitor context has also shifted. But focusing on the visitor experience from the very start proved to be the golden thread that tied everything together, ensuring a seamless, connected Expo 2020 visitor experience.
This was manifested across five broad areas:
The first was the actual visitor layer itself. Creating a unique experience for millions of people – across ages 5 to 85 – was vital. This Expo needed to cater to all. The second was supporting the more than 190 participant nations and each one's large team. The third was empowering the Expo's thousands of workers who are the front line of delivering the famously warm and uniquely Emirati hospitality, both in person at the event and in the background. The fourth was spurring data-driven decision-making throughout the organisation to ensure all efforts were motivated by real-time intelligence shaping personalised experiences. Finally, the fifth area was coordinating the vast, multi-cloud infrastructure, making it run seamlessly across all teams and users.
With a single-minded focus on relevant, personalised experiences, the event will deliver the best possible experience for everyone – from all the participant nations, managing teams, contractors and vendors, plus on-site and behind the scenes workers, to the actual visitors at the event itself, not to mention the millions who will interact with the Expo digitally.
Accenture also laid the foundation for future innovations and technologies at Expo 2020 that create a positive impact through digital innovation and improve the way the world lives and works. With innovation and technology being at the heart of Expo 2020 Dubai, we share a common goal of joining together businesses, systems, and people worldwide while providing the smartest and most innovative experiences for participants and visitors.
Accenture implemented and integrated intelligent systems to support various Expo teams – from procurement and marketing, to finance and HR, as well as participants and partners– to achieve their goals on smart and secure platforms.
As Expo's Systems Integrator, Accenture coordinated more than 15 applications behind the scenes, supported by our robust Services Delivery Platform. As the first World Expo to be hosted in a multi-cloud environment, Accenture helped manage the apps and infrastructure for a secure, reliable, and resilient event.
What are your key services in the Middle East?
Accenture is a global professional services company with leading capabilities in digital, cloud and security. Combining unmatched experience and specialised skills across more than 40 industries, we offer Strategy and Consulting, Interactive, Technology and Operations services—all powered by the world's largest network of Advanced Technology and Intelligent Operations centers. Our 569,000 people deliver on the promise of technology and human ingenuity every day, serving clients in more than 120 countries. We embrace the power of change to create value and shared success for our clients, people, shareholders, partners, and communities.
Since 2011, Accenture has been leading rapid digital transformation for various clients in the region, from government entities to private enterprises and multinationals.
What industry and services sectors do you focus on?
Accenture provides services and solutions across more than 40 industries in five industry groups. This industry focus gives Accenture's professionals a thorough understanding of industry evolution, business issues and applicable technologies, enabling us to deliver innovative solutions tailored to each client.
As the largest independent technology services provider, we have a privileged position in the ecosystem and are a leading partner of many key players, including SAP, Microsoft, Oracle, Salesforce, and Workday. The scale and scope of our global delivery capabilities are unmatched, with skilled professionals working from more than 50 delivery centers and at client sites around the world.
In terms of services, we offer:
Strategy and Consulting works with C-suite executives and boards of the world's leading organisations, helping them accelerate their digital transformation to enhance competitiveness, grow profitability and deliver sustainable stakeholder value. We use our deep industry and functional expertise underpinned by data, analytics, artificial intelligence, and innovation to help clients solve a diverse set of business challenges, including identifying and developing new markets, products and services; optimising cost structures; maximising human performance; harnessing data to improve decision-making; mitigating risk and enhancing security; implementing modern change management programs; shaping and delivering value from large-scale cloud migrations; building more resilient supply chains; and reinventing manufacturing and operations with smart, connected products and platforms.
Interactive combines creativity and technology in service of meaningful experiences that drive sustainable growth and value for our clients. Our capabilities span ideation to execution: growth, product and culture design; technology and experience platforms; creative, media and marketing strategy; and campaign, content and channel orchestration. With strong client relationships and deep industry expertise, we are uniquely positioned to design, build, communicate and run experiences, reimagining the entire journey for customers, employees, patients and citizens alike. We embed this focus on experience across our services.
Technology provides innovative and comprehensive services and solutions that span cloud; systems integration and application management; security; intelligent platform services; infrastructure services; software engineering services; data and artificial intelligence; and global delivery through our Advanced Technology Centers. We continuously innovate our services, capabilities and platforms through early adoption of new technologies such as blockchain, robotics, 5G, quantum computing and Edge computing. Technology also leads the innovation and R&D activities in our Labs, our investments in emerging technologies through Accenture Ventures, and the management of our ecosystem alliance relationships across a broad range of technology providers.
Operations operates business processes on behalf of clients for specific enterprise functions, including finance and accounting, sourcing and procurement, supply chain, marketing and sales, as well as industry-specific services, such as platform trust and safety, banking, insurance and health services. We help organisations to reinvent themselves through intelligent operations, enabled by SynOps, our human-machine platform, powered by data and analytics, artificial intelligence, digital technology, and exceptional people to provide tangible business outcomes at speed and scale, including improved productivity and customer experiences as well as sustained long-term growth.
How is digital transformation for financial services?
The COVID-19 pandemic has driven a rapid uptake of digital banking around the world. The incredible speed of the adoption has rewritten some of the industry's fundamentals, including how consumers behave and what they expect from banks in 2021. To manage disruption and create new value in a rapidly changing world, financial institutions need to change in order to become more innovative, agile and human.
2020 gave the banking industry a glimpse of the future. However, it will be 2021 that will determine how much of that future is institutionalised and how much reverts to the way things were pre-COVID. This year bank management teams will need to decide how much they want to lead versus follow. How much do they want to maintain the stretch versus letting the elastic relax a little. In areas where they take the learnings of 2020 and build a slingshot, how many shots should they take, how far away should the aiming point be, and how should they trade off the reward of hitting those targets against the cost of failed launches?
The potential energy created by the stretch of 2020 can certainly be used to accelerate the development of the banking industry on multiple dimensions. We'll look back on this period as an inflection point and many metrics will show a pre- versus post-pandemic discontinuity. However, the desire to build slingshots is not without risk. There are many areas where it isn't clear if bank employees, customers, or regulators are ready for revolution rather than evolution, and there will be a need for the industry to take a collective breath in 2021. The ability to navigate these trade-offs by leading rather than following will differentiate those institutions that will widen the competitive gap in 2021 versus those that will snap their elastic or be embarrassed by a misfire. The world of retail and commercial banking was already a complex and fast-moving sector, and the fallout from COVID will make navigating it even harder.
What are some of the strengths Accenture brings to strategy, value creation and digital transformation?
Business speaks in the language of value. We believe 360-degree value has the potential to transform our industry and the larger business community—and ultimately make a real difference in society. For our clients, this means helping them transform and reinvent their businesses, reskill their employees, or become more sustainable by moving to the cloud with clear financial return.
Our global workforce of 569,000 delivers on the promise of technology and human ingenuity every day, serving clients in more than 120 countries. We embrace the power of change to create value and shared success for our clients, people, shareholders, partners, and communities.
Moreover, in the last year – we have re-shaped our focus by finding appropriate solutions at speed to help our stakeholders mitigate the effects of the pandemic. We launched Accenture Cloud First with a US$3 billion investment over three years to help clients across all industries rapidly become "cloud first" businesses and accelerate their digital transformation to realise greater value at speed and scale.
Our unique depth and expertise mean we can go straight to the heart of our client's most pressing challenges and fully deliver value.
How does Accenture support socio-economic development and a knowledge-based society?
Comprehensive socio-economic development based on digital transformation is namely one of the key objectives of government plans in the region with major economies making massive investments in AI, IoT and other such technologies as a part of initiatives like Saudi Arabia's Vision 2030, UAE's Vision 2021, and Qatar's National Vision 2030 development plan.
In the region, we are committed to our partnerships that complement and help governments and organisations harness the power of people, technology, and processes to promote employer brand, employee experience and up-skill the future workforce.
For example, as the Digital Services Premier Partner and Systems Integrator for the Expo 2020 Dubai, Accenture committed to a framework that guaranteed social and economic benefits for Expo teams, nations, vendors, suppliers, and visitors. We led several smart and innovative ventures and partnerships to create an engaging digital-driven experience that brings Expo 2020 to life for millions of visitors and audiences worldwide. Not only that – but on a community level and as conscious corporate citizens – we also supported Expo Live – Expo 2020's global innovation and partnership program. We teamed up with Smart Labour, a UAE-based Expo Live grantee helping blue-collar workers gain new skills for the digital economy.
Moreover, our commitment to gender balance and inclusivity in the region is unwavering. By championing equal opportunity as a company – we also realise our responsibility to the community. Earlier this year, we announced a three-year partnership with UAE-based 'e7 Daughters of the Emirates'. This endeavor will contribute to systemic in-country change through expert training and development in SME-led capability, storytelling, design thinking, cost control, and artificial intelligence (AI). We have also dedicated qualified professionals to mentor and help fill the gap between theory classes and real-life work experience to equip female students with future-ready skill sets. These activities also help embed a stronger culture of responsible business practices with all stakeholders within Accenture's communities.
On a global level – we have championed sustainability practices and committed to achieving net-zero emissions by 2025. Accenture will make actual reductions in emissions by powering offices with 100% renewable energy, engaging key suppliers to reduce their emissions, and equipping Accenture's people to make climate-smart travel decisions. To address the remaining emissions, the company will invest in proprietary, nature-based carbon removal solutions, such as large-scale tree planting, that will directly remove carbon emissions from the atmosphere.
What excites you the most about the region's future?
The Middle East is paving the way for enterprises to reap the benefits of next-gen networks and technologies. The new post-pandemic way of working harshly reminded enterprises of the importance of keeping business hyper-connected and having a robust digital infrastructure in place, and the future budgets reflect that reality. Moreover, governments in the region have long realised the deployment of digital technologies as part of their national strategy of moving away from a primarily oil-based economy to a knowledge-based digital economy with a thriving private sector.
Today, the region has emerged as a global forerunner in advanced connectivity, with the UAE, Saudi Arabia, and Qatar, among the first countries in the world to deploy game-changing power of new technology, including 5G networks, cloud, edge computing, AI – among others.
This is truly an exciting time for Accenture in the region and me personally. While governments and organisations alike are looking to accelerate innovation to support business and operating model reinvention, as well as fast-tracking transformation programs – we are delighted to be the partner of choice on their ambitious journey.
About Accenture
Accenture is a global professional services company with leading capabilities in digital, cloud and security. Combining unmatched experience and specialised skills across more than 40 industries, they offer Strategy and Consulting, Interactive, Technology and Operations services — all powered by the world's largest network of Advanced Technology and Intelligent Operations centers. Thei 569,000 people deliver on the promise of technology and human ingenuity every day, serving clients in more than 120 countries. They embrace the power of change to create value and shared success for their clients, people, shareholders, partners and communities.
For more information: accenture.com
About Alexis Lecanuet
Alexis Lecanuet is the Regional Managing Director for Accenture in the Middle East. In his role, he is responsible for Accenture business in the region, including defining and executing Accenture's strategy, leading the clients' portfolio, and managing the local operations.
Previously, Alexis led and grew the company's products portfolio in the Middle East and Turkey region and focused on onboarding and retaining the largest names in the retail business. Over his 24-year career with Accenture, he has commanded large, complex transformation projects across Europe, MENA, and Turkey.
Alexis holds a Masters in Business Consulting from ESCP Europe Business School and a Business Finance degree from SKEMA Business School. He is married with four children and is currently based in the UAE.
---
---
You may have an interest in also reading…
Sustainability
A staff mission from the International Monetary Fund visited Cairo during April 2-15. At the conclusion, Andreas Bauer, Mission Chief
Sustainability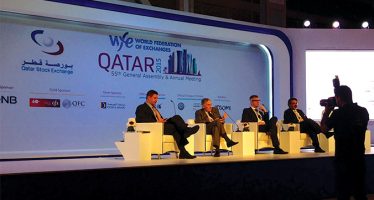 A report from the WFE annual meeting in Qatar. Stock exchange leaders, policymakers, regulators, investors, and corporates all gathered in
Editor's Picks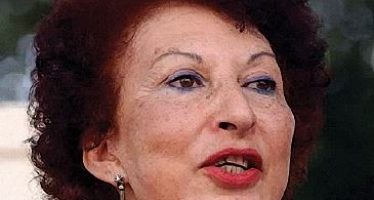 An Islamic feminist may seem a contradiction in terms, but Fatema Mernissi is anything but. This Moroccan author and sociologist