Bahrain Minister of Industry, Commerce, and Tourism Zayed Bin Rashid Al Zayani: Maintaining and Expanding a Leading Edge
The smallest economy of the Gulf Region registered solid growth, adding a robust 2.4% to its GDP over the past 12 months, courtesy of a steady rise in crude oil prices and a buoyant non-oil private sector. Bahrain has little oil of its own, but the kingdom benefits from its neighbours' resources.
The Bahrain Economic Development Board (EDB) noted that the economy is firing on all cylinders with every major sector contributing its share to the upswing. EDB Chief Economist Jarmo Kotilaime emphasised that Bahrain's growth dynamics are firmly linked to non-oil drivers that now represent close to 80% of GDP.
The International Monetary Fund (IMF) forecasts that the country is looking at 3.2% growth in 2018, down slightly from 3.8% the previous year. The fiscal deficit, though sharply down, is still deemed a tad too high, while the debt-to-GDP ratio has ballooned to 82%. But the IMF praised the Bahrain government for the structural economic and fiscal reforms it is pushing through with the help Kuwait, Saudi Arabia, and the UAE, which have jointly provided Bahrain with $10bn in support.
To eliminate the budget deficit, the kingdom's government unveiled plans to sell parts of its stakes in three large logistics companies. The plan is to float around 20% of these companies' shares on the Bahrain Bourse. The divestment is part of a wider plan to cut deficit spending by reducing overall outlays. The programme also aims to improve efficiency, promote a voluntary retirement scheme for civil servants, and introduce VAT at an initial rate of 5%.
Building a Dynamic Economy
Bahrain minister of Industry, Commerce, and Tourism Zayed Bin Rashid Al Zayani told CFI.co at the World Investment Forum in Geneva that the kingdom is building a vibrant economy on solid foundations, to be driven by technology and innovation. Bahrain wants to become a greater hub of global talent; a place where bright minds meet to find inspiration, tinker with ideas, and launch products and services.
"We need to keep revitalising our economy – and society," he said. "We also want to bring in new businesses, new talent, and new ideas. It is our expectation that by transforming Bahrain into a centre of excellence, innovation, and – why not? – entrepreneurial disruption, our local business community will get excited, and involved as well, and change its mindset slightly in order to become part of this transformation."
Al Zayani thinks that the kingdom is well equipped to latch onto the Fourth Industrial Revolution, and help to drive it. Bahrain has an edge over the competition in that it boasts modern judicial and educational systems and offers a high standard of living. Next year, the kingdom celebrates a full century of formal education. The main assets of the kingdom are, however, often overlooked. It has a highly-educated and computer-savvy population and enjoys "a very high sense of business ethics, which actually may constitute our best selling point", says Al Zayani.
Thanks to to its low-intensity regulatory environment, businesses often find it cheaper and easier to serve the wider Gulf Region from Bahrain. "Essentially, we offer the best of both worlds with an ample pool of local talent and the ability to bring your own expertise as required."
Competitive Advantages
The minister dismisses any talk of "untoward competition" between member states of the Gulf Co-operation Council (GCC) and says the "cake is big enough" for all to share. "There is a healthy degree of competition in the region, and we appreciate that, for it keeps us on our toes. Competition for investment and business also stops us from becoming complacent. However, GCC member states quite often complement each other as well, which encourages co-operation and joint ventures. In due time, this will perhaps lead towards a customs union or a single currency."
Some competitive advantages derive are geographical – such as Bahrain's position at the very heart of the GCC. It is no more than a 45-minute flight from any GCC member state. Riyadh or Kuwait City are within a four-hour drive. As far as accessibility goes, Bahrain is hard to beat.
Home to one of the freest economies in the Middle East, and regularly amongst the fastest growing countries in the world, Bahrain is considered a textbook example of how to diversify from dependency on a single commodity. With dwindling oil reserves (the present production level hovers around 40,000 bpd), the kingdom realised in the 1980s the urgent need to replace the support pillars of the local economy. Embracing liberalisation, Bahrain managed to expand into heavy industry, tourism, and banking. The country now boasts one of the world's largest aluminium smelters and has become a world-class banking hub in Sharia finance.
The business capital of the Gulf is now set to become its silicon island. "The government's National Sustainability Plan includes ambitious targets, such as a drop in energy usage of 6% by 2025 – even accounting for economic growth. That, and our other goals, call for the deployment of new technologies which we'd like to see developed right here." Al Zayani admits that much attention has been given to the kingdom's e-mobility programme but explains thatit represents just one vector of a much broader approach: "We're moving into solar energy 'big time', aiming to generate in excess of 100MW before long."
Bahrain did not escape the malaise of the Gulf Region following the drop in oil prices that began in 2008, and only bottomed-out seven years later. The country was quick to respond by deepening its reform agenda and its reputation as a place always open for business.
Next stop: driving the Fourth Industrial Revolution as it engulfs the region, opening a wealth of opportunities as the post-oil future dawns.
Most promising investment sectors: e-Mobility // High-Tech Innovation // Logistics // Financial Services
---
---
You may have an interest in also reading…
Middle East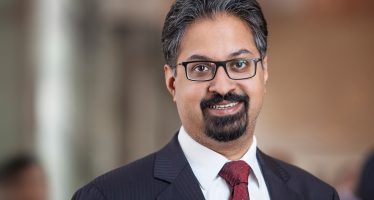 Shifting Customer Behavior, Economic Headwinds, Intensifying Competition, Regulatory Pressure and Technological Disruption – What Should Banks Focus On? It has
Projects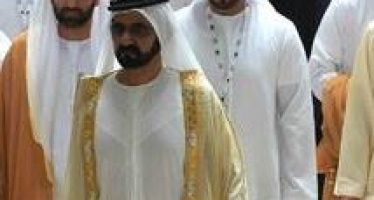 The theme of this year's Annual Investment Meeting (AIM), which will take place in Dubai on the 8th – 10th
Middle East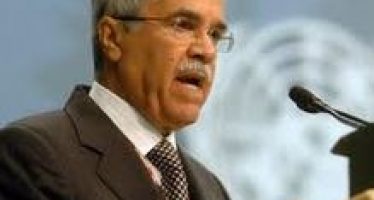 Saudi Oil minister Ali bin Ibrahim Al-Naimi believes that future demand for oil will remain strong, despite the difficult global