Book Review – Built to Last by Jim Collins and Jerry Porras – The X factor: What Makes Some Businesses Excel…?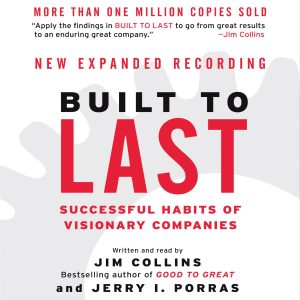 Visionary companies need a strong ideology and big, hairy audacious goals. Naomi Snelling looks back at a 1994 book that celebrates them…
How strong are your core values, and your core ideology? If you want to build a business or enterprise with enduring vision and reach, these things should run through your organisation like the writing on a stick of Blackpool rock. Get it wrong, and you're doomed to mediocrity or burn-out — no matter how much charisma you have.
We're not talking about the clichéd "we've got integrity" statement here (cue teen-style eye-roll). These qualities are things you demonstrate by your actions and interactions, and this isn't Show and Tell. In their book Built to Last, authors Jim Collins and Jerry Porras reveal that values with, um, value, are capable of launching a business into the stratosphere of enduring success. They are sacred tenets, held with passion; they are the engine that can really drive a business.
Built to Last was published in 1994, and quickly translated into 25 languages. It created shockwaves that are still rippling today. Collins' subsequent book Good to Great was clutched to the bosom of business theorists and strategists worldwide, spawning many business groups.
"A core ideology has to live through all products, services and employees — it's the beating heart of a business."
What was all the fuss about? The revelation is that the success of visionary companies stems directly from core values — not from a special idea, new product or solution. And that was revolutionary.
The books also reveal that stellar companies invariably boast exceptional leadership, albeit in a style that busts the myth that a charismatic and visionary leader can be a silver bullet. Another key common denominator of businesses with legendary and enduring success is that they never settle for "good enough" — they drive forwards towards "big hairy audacious goals" or BHAGs, as they've become known.
Built to Last drew upon a six-year research project at Stanford University Graduate School of Business, exploring 18 truly exceptional and long-lasting companies. Between them, they have an average age of nearly 100 years, outperforming the general stock market 15 times over since 1926. The book studies each company in direct comparison with one of its competitors, focusing on each stage of development.
This is a quest for the secret sauce that makes exceptional companies different. What has consistently differentiated companies like General Electric, 3M, Motorola, Johnson & Johnson, Boeing, Wal-Mart, Hewlett Packard, Procter & Gamble, Walt Disney, and Philip Morris from their rivals?
Through forensic analysis of the secrets of 18 businesses, Collins and Porras reveal that standing the test of time is more about values and ideology than anything else. Having a strong core that drives almost every decision is more important than a product or service. As crazy and counterintuitive as it may seem, it doesn't even matter what you're making or offering if your values are firmly held.
For the most part, we live in a culture that values a logical approach to "knowing" things, so this value-centred approach can be undervalued or misunderstood. Yet the book's thorough review of the 18 case studies demonstrates that there is more of science than art at work.
Collins cites the example of companies which floundered a few times but had a sound core ideology. Such as Sony, for example, which briefly flirted with the food sector before diving deep into the electronics space. Its sound core ideology was the key to its success and endurance.
So, what is a core ideology? Essentially, it's the DNA of a business: its reason for existing. According to Collins and Porras, it consists of two things: a higher purpose and a set of core values. Profit this is not the primary focus. Paradoxically, visionary companies make more money than those that are purely profit-driven. So that's one in the eye for conventional business school doctrine, which puts the focus on the bottom line and suggests maximising shareholder wealth as drivers.
A core ideology has to live through all products, services and employees — it's the beating heart of a business. But reassuringly, it doesn't have to be perfect — it can be whatever you want it to be, as long as it's used to guide your business. With purpose and principles to guide you, you can create a vision great enough to attract great minds to help you.
Many of the profiled companies had a few false starts, but continued to experiment, set ambitious goals, and innovate towards their vision. Leaders of visionary companies should be clock builders, not "time-tellers".
"Having a great idea or being a charismatic visionary leader is 'time-telling'; building a company that can prosper far beyond the tenure of any single leader and through multiple product life cycles is clock building," writes Collins. "Those who build visionary companies tend to be clock builders. Their primary accomplishment is not the implementation of a great idea, the expression of a charismatic personality, or the accumulation of wealth. It is the company itself and what it stands for."
Built to Last claims that the leaders of visionary companies are almost always home-grown. "In more than 1,700 years of combined history, we found only four cases in our visionary companies in which an outsider was hired as chief executive — and that in only two of the 18 companies. In contrast, our less successful comparison companies were six times more likely to go outside for a CEO," says Collins.
Big Hairy Audacious Goals
And what of the now-famous BHAGs? Perhaps unsurprisingly, visionary companies don't abide by the status quo. Rather than aim for achievable, practical goals, and mini goals that give a sense of accomplishment, BHAGs create some unease. They are intended to be extraordinary, sweat-inducing and boundary-breaking — and you may not be 100 percent certain they can be achieved. At the same time, they are inspirational, and often create a strong internal drive and team spirit.
Built to Last references former US President John F Kennedy's out-of-this-world goal to land someone on the moon. "Like the moon mission, a true BHAG is clear and compelling and serves as a unifying focal point of effort — often creating immense team spirit. It has a clear finish line, so the organisation can know when it has achieved the goal; people like to shoot for finish lines.
"A BHAG engages people — it reaches out and grabs them in the gut. It is tangible, energising, highly focused. People 'get it' right away; it takes little or no explanation."
You don't need to be planning the next space mission, although several companies and countries are — notably the United Arab Emirates and its 2117 project, which aims to put a settlement on Mars within the next 100 years. Whether it achieves this or not, this is certainly a BHAG, and plays a part in helping to position the region as a leader in science and technology.
As well as being inspirational and powerful, BHAGs can often garner headlines. "Land on Mars, a round-trip ticket — half a million dollars, it can be done," said Elon Musk, regarded as one of the business geniuses of modern times. Jeff Bezos, founder of Amazon and space travel company Blue Origins, hoped to set up a cargo delivery service to the Moon in 2020. That BHAG that seems to have been delayed, but the media have been full of the news that the first Blue Origin human flight to space — with Bezos and his brother — has been won after a four-week bidding process. It set the (anonymous) winning bidder back $28m.
The Bezos brothers and company zoom off on July 20 for what some tabloids call "an excursion into space", although some critics have sniffed at exactly how much of a "real" space mission it is. They won't be going even as far as the Moon, some have sniped. When creating a BHAG you have to be prepared for potential kickback like this, and the tongue-in-cheek petition signed by thousands to deny Bezos re-entry to Earth.
Meanwhile, the proceeds from the winning ticket will be donated to Blue Origin's foundation, Club For The Future, a science and education charity that aims to inspire future generations to pursue careers in STEM subjects. Perhaps it's time to find the BHAGs that can take your company to infinity, and beyond.
The Big Six – key takeaways from Built to Last:
Make the company itself the ultimate product
Build your company around a core ideology
Create a cult-like culture
Home-grow your management
Use BHAGs, experimentation and continuous improvement
Preserve the core and stimulate progress
---
Tags assigned to this article:
uae
---
You may have an interest in also reading…
Reviews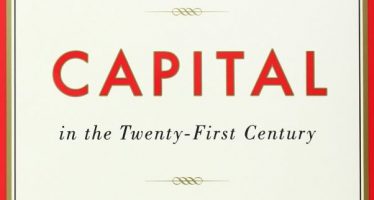 When a book on economics cites Honoré de Balzac and Jane Austen to provide evidence, one cannot fail to take
Finance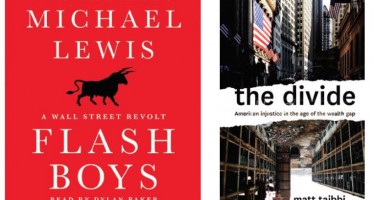 Time is money. To high-frequency traders, it means big money. HFTs make cash by being milliseconds faster than the other
North America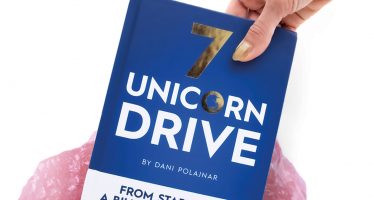 7 Unicorn Drive: From Start-up To A Billion Dollar Sale In 7 Years by Dani Polajnar This book is a