Aretha Franklin, Queen of Soul: No Caprice, Simply Sadness…
Song, civil disobedience, heartache, sympathy for the oppressed: Aretha Franklin singer gave her all for her beliefs and her people.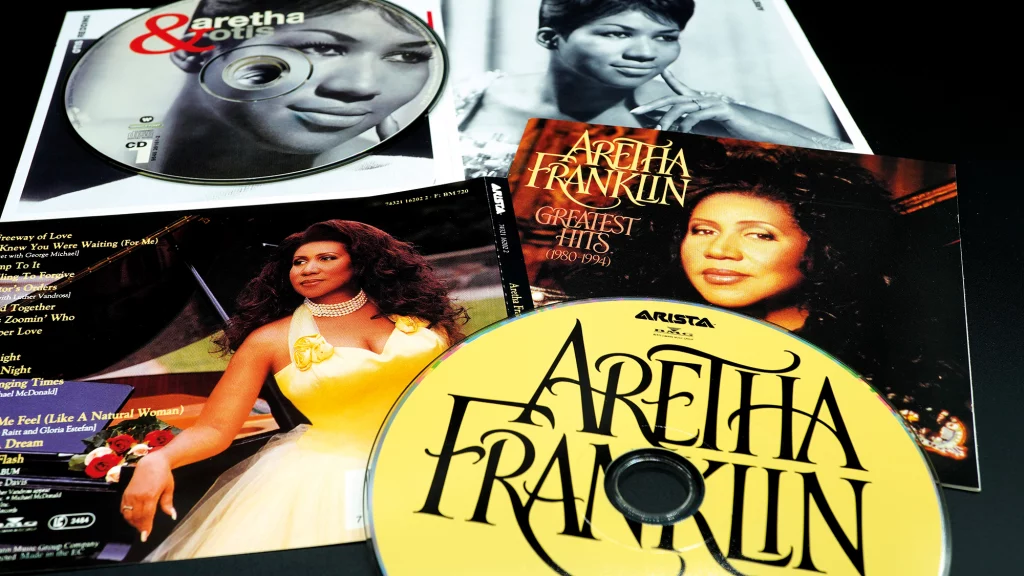 Soul legend Otis Redding, performing for an enthusiastic crowd just weeks before his death in 1967, stepped up to the microphone and said: "This is a song that a little girl took away from me." The song was Respect — and the "thief" was Aretha Franklin.
Redding understood that Franklin, already the undisputed Queen of Soul, had turned his original into an international hit — and a feminist anthem. She had also instated soul music as the soundtrack of an era of upheaval in American society.
The original Respect, released by Redding in 1965, was about a working man who expects his woman to do her part around the home. Aretha Franklin spun the lyrics on their head; her funkier version was about a strong, liberated woman demanding R.E.S.P.E.C.T from her man. She added the spelled-out word, the backing chorus of "Ree, Ree, Ree" — a nod to her nickname — and a perfect soul hook provided by saxophonist King Curtis.
Released in April 1967, the song turned Franklin into an international star at the age of 25. It became her trademark song, but her journey to fame was no overnight sensation. She recorded her first album at the age of 14, a collection of gospel songs she knew by heart from years singing them with her sisters, Erma and Carolyn, in her father's Baptist church in Detroit.
Aretha Franklin – Early Years
By the age of 18, she was exploring the music of the secular world: jazz, R&B, and bebop. Some in the Baptist congregation accused her of "singing the Devil's words to God's tunes". Throughout the late 1950s and early '60s, Franklin recorded and released many covers — but the hits eluded her. It was only after she signed for Atlantic Records — and came under the influence of the producer Jerry Wexler — that she found her musical soul, and soul music found its figurehead.
Despite her reticence and modesty, she became a focus for the burgeoning Civil Rights movement. Her songs, performed with such power and passion, caught the mood of the times as African-Americans strived for equality. In 1968 — a pivotal year in US history — Time magazine described Aretha Franklin as "bearing witness to a reality so simple and compelling that she could not possibly fake it".
Franklin's childhood was not underprivileged. She was born in 1942 in Memphis, Tennessee, to a relatively wealthy couple, Clarence LaVaughn Franklin and Barbara Siggers. Her father was a preacher, and a personal friend of civil rights campaigner Martin Luther King Jr. Clarence Franklin earned a good living on the religious circuit, but his relationship with Aretha's mother was strained. She left the family home when Aretha was six, and died of a heart attack four years later.
Clarence Franklin's status afforded him a degree of celebrity, and he was close to many of the performers of the day, including soul giants Jackie Wilson, Sam Cooke, Ray Charles and Marvin Gaye. Another family friend, jazz singer Dinah Washington, heard a young Aretha perform at a family gathering and proclaimed that the girl was "the next one".
Aretha's youth brought its own challenges — her mother's desertion, teenage pregnancies, unhappy marriages, and the fatal 1979 shooting of her father in an attempted robbery in Detroit. In a biography published after the singer's death 2018, writer Emily Williams said: "Despite the extremely difficult sociological climate that she was subjected to as an African-American woman, and the harshness of that world, she found a way to draw strength from within herself."
One of her peers described Franklin as "cloaked in a brooding sadness". She commanded a giant stage persona but was an introvert offstage. Her small circle of friends described her as a woman who chain-smoked and compulsively snacked. As Jerry Wexler put it: "It wasn't caprice or temperament, it was just sadness."
In the book Dancing in the Street: Motown and the Cultural Politics of Detroit, Suzanne Smith wrote: "When her single, Respect, climbed the charts in 1967, some fans declared it to be the summer of 'Retha, rap, and revolt'. Her songs became anthems, the soulful sound of a movement that increasingly seemed propelled by black pride and power rather than earlier 'dreams' of racial integration."
Writer Jamil Smith said: "Her music spoke to the demand for equality along gender and racial lines simultaneously, knowing that one freedom could not exist without the other. Aretha Franklin was never shy about reflecting black reality and encouraging those fighting for civil rights.
"She articulated the African-American experience through the common themes of love lost and gained. She did so in a way that was both digestible for the masses and uncompromising in its honesty about America."
In the late 1960s, America was experiencing intense social upheaval. There were campus protests, riots, and heavy-handed policing. Opposition to the Vietnam War was growing, and African-American communities were angry that a disproportionate number of young black men were being drafted.
The Civil Rights movement, which had for years been peacefully campaigning for an end to segregation, was splintering — with some factions calling for violent struggle. Although Aretha Franklin was a friend and supporter of Martin Luthor King, she didn't necessarily share his belief in peaceful protest.
In 1970, the communist and Black Power activist Angela Davis — labelled a "dangerous terrorist" by Richard Nixon — was accused of buying the guns in an attempt to free prisoners from a California courthouse. Franklin put up bail for Davis, who was ultimately acquitted.
The singer had herself been taken into custody as a teenager, accused of disturbing the peace. She said of Davis's arrest: "I've been locked up, and I know you got to disturb the peace when you can't get no peace. Jail is hell to be in. I'm going to see her free, not because I believe in communism, but because she's a black woman and she wants freedom for black people."
While Aretha Franklin toured and performed, free-of-charge, at civil rights rallies, she expressed support the Marxist-Leninist group the Black Panthers. The organisation, founded in 1966, advocated class struggle. J Edgar Hoover, head of the FBI, called the Panthers "the greatest threat to the internal security of the country". After King's assassination in 1968, Franklin sang the hymn Take My Hand, Precious Lord at his funeral. Later that same year, she performed a blistering version of the national anthem at the Democratic Convention that brought many in the crowd to tears.
When a White House official approached the newly elected Barrack Obama with a list of potential performers to sing at his inauguration. The president-elect waved a hand to interrupt him, and in the ultimate mark of R.E.S.P.E.C.T., simply said: "Aretha."
---
You may have an interest in also reading…
Lifestyle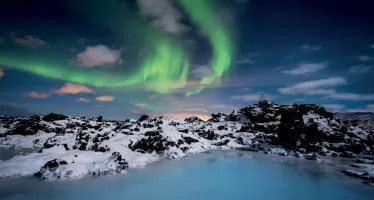 Originally founded to unlock the extraordinary benefits of geothermal seawater, Blue Lagoon integrates science, sustainability, nature, and design — creating
Lifestyle
The gateway to a Greek golden visa in just one day? Emelia Beeson reports on a rapid route to the
Europe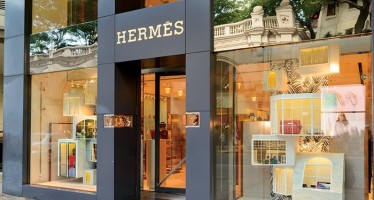 Horse & Hound magazine recently rated the Hermès Cavale among its top ten saddles in the world – and at