Luke Haverhals: Tech Platforms Unlock the Superpowers of Plants to Combat the Plastic Menace
Plastic is affordable, widely available, durable and versatile — but its environmental costs have become too steep.
Great masses of discarded plastic swirl around the ocean and break down; scientists have found microplastics even in remote and pristine places such as the Arctic. Synthetic textiles are used to create about 60 percent of the clothing manufactured worldwide. And as those clothes are worn and laundered, they continuously shed microfibres into the air and waterways.
Luke Haverhals, CEO and founder of Natural Fiber Welding (NFW), is giving retailers and consumers an eco-conscious alternative to petroleum-based synthetic materials such as polyester, acrylic and nylon. He believes synthetics have had their day.
"When it comes to performance, we've learned that nature does it best," he says. "We've been able to prove that not only can natural materials perform just as well as synthetics, but unlike plastic-based materials, they can also sustainably scale."
The company works with natural fibres like cotton, flax, silk and wool to develop and scale circular textile solutions with uncompromising sustainability standards. NFW's scientific breakthroughs began during Haverhals' teaching career at the US Naval Academy.
Headquartered in Illinois, NFW holds eight global patents, with another 90 pending. Its technology platforms unlock the superpowers of plants. It has developed two key products in this vein — CLARUS® and MIRUM® — which have attracted investors and brand collaborations. NFW was launched with a grant from the US Department of Defence and fast-tracked in Fashion for Good's 2018 scaling programme. It raised $13m in a late VC funding round led by Ralph Lauren Corporation in mid-2020, and another $15m the following year's round, led by The Community Development Venture Capital Alliance and BMW i Ventures. In December, NFW was shortlisted as a finalist in the Conservation X Labs Microfibre Innovation Challenge. The capital infusion will help to cover commercialisation and expansion plans, including 110,000 square feet of new manufacturing space and a threefold growth in the workforce.
"With our new manufacturing capabilities, and the support of companies like CDVCA and BMW i Ventures, we are advancing NFW's mission to eliminate the need for plastics in the shoes we walk in, the upholstery we sit on, and accessories that surround us in our everyday life," Haverhals said. "The extensibility of our platform and the tunability of NFW materials means that we can serve many customers spanning multiple large, global markets."
The company has ongoing collaborations with leading brands. NFW and Ralph Lauren debuted the RLX x CLARUS® product line — the world's first high-performance, 100-percent-cotton apparel — at the 2022 Australian Open. Consumers can expect to see CLARUS technology in some of Patagonia's upcoming collections, and BMW drivers can soon enjoy a guilt-free ride with the MIRUM plant-based leather alternative.
"NFW has literally signed-on dozens of brand partners in the past couple months … with hundreds of brands in our pipeline that all agree that plants and photosynthesis are the scalable answer to delivering performance, luxury, efficiency, economy, sustainability and circularity," Haverhals announced on LinkedIn. "This is the beginning of a true revolution in product design that holistically respects people, animals and the planet we share.
"CLARUS breaks the stranglehold that synthetic, petrochemical-based, microplastic shedding textiles have on performance apparel. Consumers now have a very clear choice: enjoy the same comfort and features of synthetic performance apparel with the peace of mind that their clothing is from a renewable nutrient resource, contains meaningful recycled content, and will not contribute to persistent plastic microfibre pollution."
NFW pledges to be a responsible steward of material abundance, with efficient supply chains that make use of renewable resources and textile waste. "We are pioneering an entirely new system that simultaneously enables all-natural performance fabrics while reducing waste and eliminating the need for synthetic plastics," Haverhals said. "The textile industry is over-reliant on non-biodegradable petroleum-based synthetics. In addition, there is a gap in the industry for scalable, high-performance options for recycling natural fibres. Our solution balances performance, sustainability, scalability.
"Using abundant natural and scrap resources, we can tune fibres to outperform traditional textiles, making this process truly environmentally friendly."
---
You may have an interest in also reading…
Heroes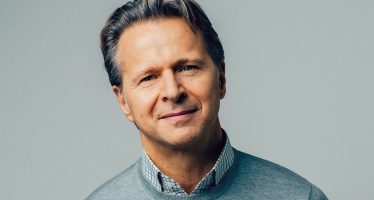 Every entrepreneur wants to build a business on a breakthrough process; not many have done so. On the back of
Editor's Picks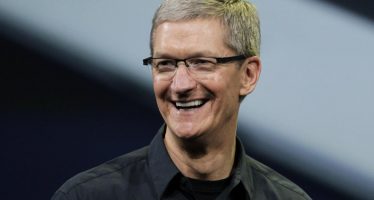 He wants to be remembered as a good and decent man. Not that he's going anywhere, anytime soon: Apple CEO
Heroes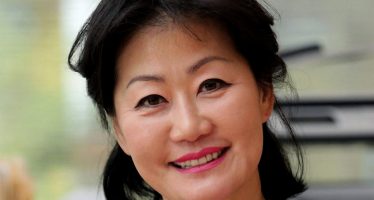 You may not have heard of Thai Lee, but Google her name and it becomes clear that news of her