ARCA Fondi SGR: Another Year, Another Profit Record
ARCA Fondi SGR has won recognition — and financial rewards — with go-ahead strategies, transparency, and a focus on client needs.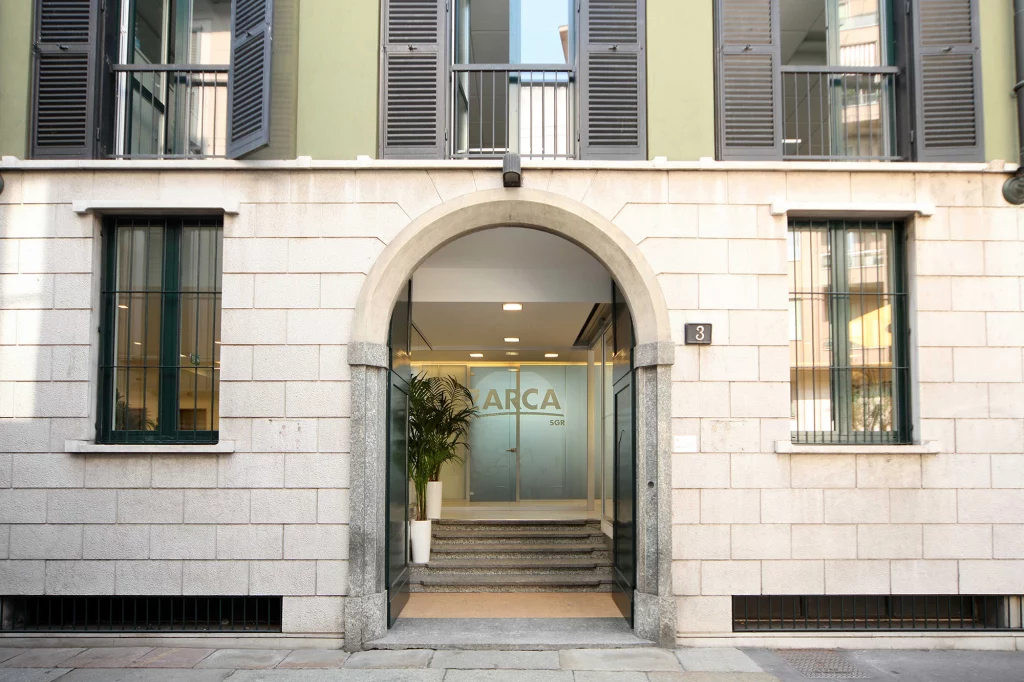 Italian asset management specialist ARCA Fondi SGR has become a leading light in the sector thanks to collaborative innovation, a focus on quality, and consistent attention to customer needs.
Since its launch in 1983, the firm has developed a range of value-added savings and investments solutions. It has built on strong expertise, responsible governance, and operational excellence. The financial statement for 2021 — the best in the company's history — showed consolidation of a growing trend. The bottom line was a record net profit of €78.6m — an increase of 39 percent over 2020's €56.7m — with a distribution of dividends to shareholders for a total of €15m.
Thanks to an innovative and high-quality product range in 2021, company assets under management have increased by more than €4bn to reach €37bn by the end of December. ARCA Fondi SGR is the investment partner of choice for more than 825,000 clients throughout the country.
Subscriber-centric Approach
With 39 years of experience, ARCA Fondi SGR gained a prominent position in the market and is widely recognised as a reliable investment partner. At the heart of this recognition is a customer-centric approach, aimed at understanding and addressing needs. Also crucial to the ongoing success is the company's co-operation with a network of distributors — 100 banks with more than 8000 branches — that share ARCA's values and sense of business ethics.
ARCA Fondi shaped the Italian investment management market with a dynamic approach to management aimed at adding value, mitigating risk, and seizing opportunities both at fund and product range levels. ARCA manages portfolios with high levels of transparency and diversification across securities, markets, issuers, currencies, and sectors. It's an approach that has enabled the delivery of consistent performance across the product range.
Digital Transformation
ARCA Fondi has developed a digital ecosystem made up of a website, an app, customer- and distributor portals, chatbots and social media channels. Together, these innovations allow continuous interaction with customers and stakeholders.
Data, news, and information flow through a seamless multi-channel infrastructure to provide clients and distributors with a real-time view of the market, its drivers, and any impact these factors may have on investments. Portals offer a comprehensive view of investment portfolios and details on investment composition, risk contribution and performance attribution are appropriately provided.
Focus on ESG
In recent years, ARCA Fondi SGR has become one of the main points of reference in the Italian financial market for ESG funds. To add value for its customers, it meets the needs of a new generation of investors who are increasingly concerned about the environmental impact of their choices.
The range of sustainable investments (Art 8 and Art 9 SFDR) includes four equity funds, three balanced funds and one flexible fund. All respect the highest ESG standards, thanks to a rigorous best-in-class approach to investment limitation — and to a set of eligibility criteria that must be met by any investment manager hoping to be compliant to ARCA's ESG Policy.
Some of the Art 9 funds — the Oxygen Plus Funds — adopt an impact investment approach, including in their portfolios only companies that are committed to reducing their CO2 emissions in-line with Paris Agreement goals.
Recognition
Thanks to its consistent approach and dedication, ARCA Fondi SGR has achieved significant recognition and praise over the past 11 years. The company has a track record of success in the CFI.co awards programme.
In 2022, it was elected — for the second consecutive year — as the Best SME Equity Fund in Italy. It had previously won CFI.co awards for Best Emerging Markets Debt Manager in Europe — repeatedly, from 2015 to 2018 — and then again in the past three years (2020, 2021 and 2022).
A Look into the Future
In 2022, the company will continue to focus on technological innovation, digital evolution and process optimisation. Sustainability, real economy, and pension funds will be at the core of the ARCA strategic evolution for product development.
Man at the Top – Ugo Loeser
Ugo Loeser has been chief executive and general manager of ARCA Fondi SGR since 2011; he is also a member of Assogestioni's board of directors.
Before joining ARCA Fondi, Loeser held the post of director at Finlabo SIM and Banknord SIM; he was also a partner at Bain & Company Italy. He previously held the position of European senior strategist for fixed-income derivatives at Paribas, and was executive director of fixed-income research at Goldman Sachs International.
Loeser holds a degree in Economics and Social Sciences from Bocconi University, Milan.
---
You may have an interest in also reading…
It's certain that 2020 will go down in history as the year of Covid. The pandemic has affected almost all
BAWAG Group AG is a publicly listed holding company headquartered in Vienna, serving 2.3m retail, small business, corporate and public
Alexander Forbes Group Holdings Limited, a specialised financial services group headquartered in South Africa, successfully listed on the main board