Golar: Industry Innovator Democratising Access to LNG
For the past 20 years, Golar has focused exclusively on its liquid natural gas (LNG) assets.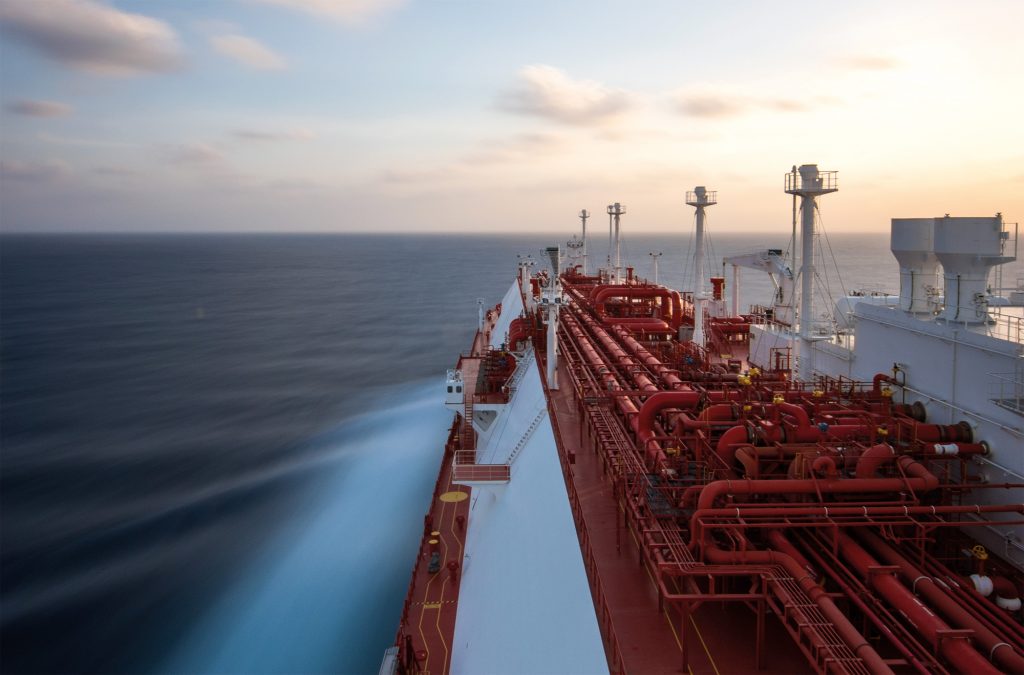 Back in 2001, carbon and air pollution were not the mainstream issues they are today; the renewables business was tiny. Transporting energy from one part of the world to another to close yawning gaps in energy and gas prices inspired the firm's focus on LNG.
Poor countries with growing populations were historically paying over the odds for power, typically from carbon-intensive sources. LNG has the potential to link inexpensive gas reserves with those markets. At the time, the LNG industry was dominated by a handful of players who showed little interest in making this happen.
Golar's initial efforts at bridge-building began with LNG carrier "new builds" to service the fledgling spot market. The firm moved up the value chain in 2007, with the pioneering conversion of one of its older carriers into a floating storage and regasification unit (FSRU). FSRUs are now mainstream and have been key to the opening of most new LNG markets. But to really close the price-gap, Golar needed to move up- and downstream.
In 2014, the next pioneering step was taken: the conversion of an LNG carrier into a floating liquefaction vessel (FLNG). Two years later, Golar set up a joint venture to build Latin America's largest thermal power station and establish a downstream LNG distribution business.
"In 2018 we successfully delivered the world's first FLNG conversion, with a carbon footprint per unit of production that matches shore-based mega projects — despite having a flexible platform and operating at smaller scale," says CEO Karl Fredrik Staubo.
The power station, then Brazil's most efficient thermal plant, fired-up in 2020. The value of that downstream business was realised in April 2021, when it was sold to New Fortress Energy.
Over the past 20 years, the need to reduce CO2 emissions and air pollution has become recognised as a global priority. Renewables have become the fastest-growing source of energy; China's energy consumption, meanwhile, has trebled. But still some 800 million people do not have access to electricity — and 61 percent of the world's energy remains coal- and oil-based. The need to decarbonise is urgent to ensure the availability of clean, modern energy — at an affordable rate for all.
According to the International Renewable Energy Agency, the transition to renewable sources requires balance to overcome challenges related to variable output. Gas is ideally suited for this. It is cleaner than other fossil fuels, with abundant proven reserves — and it's flexible. "That is why LNG is now the second-fastest growing source of energy," Staubo points out. "Switching from coal to gas for electricity production saves on average 50 percent of carbon and methane emissions, along with dramatic reductions in air pollution.
"We understand that lowering emissions isn't the same as eliminating them. Repurposing our ships, a unique hydro-turbine that increases the energy efficiency of FSRUs, and use of waste heat to provide 80 percent of the power to operate our FLNGs are examples of in-house initiatives taken to reduce emissions."
Golar is also working on even cleaner solutions, including floating blue ammonia and carbon-capture for FLNG.
"Through our pioneering, low-cost innovations and investments, we've built a flexible floating LNG pipeline that can liquefy, ship, and re-gas LNG. That commodifies and democratises access to cleaner LNG-based energy," says Staubo.
"Our FLNG offering can now produce the world's lowest-cost LNG from gas that would otherwise be flared or re-injected. And we can do this profitably in a $30/bbl oil environment.
"This is in operation now. This is not some future promise."
Looking ahead, with the support of the board, nimble management, and a helpful commodity price environment, Golar intends to maximise the value of this strategic position, and its $3.5bn share of Earnings Backlog4 to strong counterparts including BP and Perenco.
"Our focus will be on liquefying gas from stranded and associated gas reserves using our multiple oil major type-approved infrastructure solutions, diverse workforce, 50 years of LNG operational experience and strong industry partnerships.
"We will also continue to look at further optimisations of production and monitor the development of marine infrastructure that supports the growth of hydrogen and ammonia as viable alternatives. This, we believe, is sustainable value-creation."
4 Earnings Backlog represents Golar's share of contracted fees/income for executed contracts less forecasted operating expenses for these contracts as of September 30, 2021.
---
Tags assigned to this article:
brazil
---
You may have an interest in also reading…
Necessity is the mother of invention, they say, and Infinity Solar started life in 2014 – prompted by the recurrent
Santiago Free Zone Corporation (CZFS in Spanish) is a leading national socio-economic development consortium which prides itself on delivering excellence
Unity Willis Towers Watson is a global leader in consulting, brokerage, and financial solutions. It offers reliable and extensive services