Asymmetry, Risk, Reward & Commitment: Balancing Acts are EMCORE's Stock-in-Trade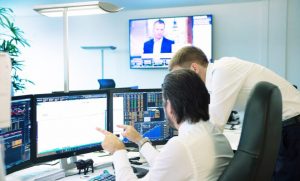 "Investing asymmetrically means using significant market advantages," says EMCORE Asset Management board chairman Stephan Knuser. "Risks are minimised, opportunities are optimised and implemented in a targeted manner."
Knuser most certainly knows what he's talking about. EMCORE, based in Baar, Switzerland, and Vaduz, Liechtenstein, was founded as a financial boutique in 1998. The goal was to provide institutional investors with tailor-made, return-orientated risk and asset management services. In 2022, the company remains committed to client's best interests, Knuser says.
"As an independent financial partner, the house of asymmetry operates free of any internal interests or binding obligation to third-party product providers," he explains.
The quantitative portfolio management approach allows EMCORE to provide products that meet the risk/return objectives of its clients. The combination of customised, independent solutions and active portfolio management results in products not found elsewhere.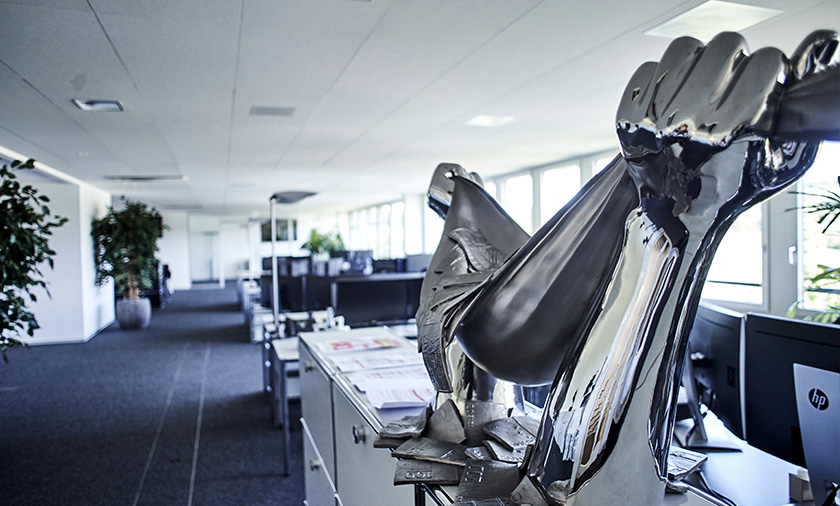 Consistent risk management is an integral part of the overall investment process. "All risk factors that are decisive for a strategy are monitored, assessed, and controlled on a continuous basis," Knuser says.
EMCORE's range of solutions includes tailored mandates in the areas of overlay, yield-enhanced solutions, liquid bond and equity alternatives, convertible bonds, and mutual funds.
The firm acts as a strategic partner for investors, helping with comprehensive derivative overlay strategies. With targeted exploitation of asymmetrical securities parameters, it has generated steady performance within reasonable risk budgets.
EMCORE Asset Management Products
Convertible Bonds
Due to the lower price sensitivity to equities and the bond floor, convertible bonds cause lower volatility in downward-trending markets. The call option included enables positive asymmetry in upward-trending markets. Investors benefit from these attributes. With convertible bonds, the price potential of equities combined with the defensive character of bonds limits the loss potential. "The niche segment of convertible bonds has occupied us since the founding of EMCORE," says Knuser. "Through a strategic or tactical addition, the risk-return profile can be optimally shaped."
EMCORE Overlay Solutions
Holding positions in securities or foreign currencies means a volatility risk for which investors are not compensated. A focused investment approach, coupled with effective risk-management, is crucial. Volatility is expected to remain elevated, providing an attractive environment for Overlay Strategies.
A sustainable overlay strategy is equipped with suitable risk / return objectives. With a quantitative investment process, combined with technical sensitivity and risk-control methods, asymmetrical set-ups on the financial market are continuously exploited over the implied volatility.
EMCORE can apply tailor-made derivative strategies by exploiting market advantages and implementing them according to the specified risk budget. The main areas of overlay solutions are divided into three pillars.
Cashflow strategy of existing positions, with the aim of generating stable additional income. Risk-return targets can be continuously adjusted.
Hedging strategy to eliminate market risks or reduce them to a defined minimum and can range from a classic to an active approach.
Dynamic strategy, with the aim of managing securities holdings in a targeted manner. Positions are built or reduced using derivative strategies.
The overlay solutions of EMCORE can be implemented for single stocks or in a multi-asset portfolio
EMCORE FX-Hedge Solutions
Internationally active import and export companies are exposed to fluctuating exchange rates. The performance of the respective currency pair on Forex markets can have an enormous impact on business results. "Utmost importance should be given to the active management of foreign currencies and their risks," advises Knuser.
EMCORE Asset Management has a quarter-century of expertise managing foreign and general currency for global clients. "We also assist institutional asset managers in managing substantial portfolios with foreign currency positions, and offer our specific expertise in active currency management and profiting from currency volatility."
EMCORE Actively Managed Certificate
AMCs are cost-efficient financial instruments in the category of structured products, Knuser believes. "An AMC is usually actively, dynamically, discretionarily, and professionally managed. The excellent time-to-market of the issuance process, economies-of-scale, and high flexibility in product design are convincing arguments for choosing these products.
"Thanks to our long-standing and trusting broker relationships, the set-up of the AMC can also be realised efficiently — and the individual needs of the client can be addressed.
"EMCORE recently established an AMC in healthcare which includes pharmaceutical and medtech companies, as well as dynamic healthcare companies from the biotechnology sector."
EMCORE Emission Certificates
One way of reducing greenhouse gas emissions and lowering carbon footprints in sustainably oriented portfolios is to add emission reduction certificates. Climate-positive projects, such as reforestation, are financed to neutralise climate-negative contributions in the portfolio in return.
"The topic of emissions trading and general ESG issues will gain significant resonance in the near future, and move even closer into the focus of investors," Knuser predicts.
EMCORE Investment Philosophy
Risk budget specifications form the basis of every investment decision. The budget, or risk capacity and risk-worthiness, determine the potential return.
In the case of convertible bonds, the optimal ratio of bond floor, option value, and delta provides investors with a good participation in the underlying value — while maintaining value-protection. Stringent investment structures keep risks as low as possible.
"Our option-based investment strategies open up additional investment opportunities and ensure maximum flexibility in risk budgeting," Knuser says. "The steady generation of income plays a central role. The level of risk is always considered in relation to the premium generation over time of the corresponding option portfolio."
EMCORE as a partner
As an independent financial partner, EMCORE operates free of any internal interests or binding obligation to third party product providers. "Our commitment is exclusive to our client's best interest," Knuser says.
EMCORE acts freely and independently, assessing all activities for best execution. Consistent risk management is an integral part of the overall investment process.
About EMCORE Asset Management
All investment strategies are tested with the company's own capital prior to launch. A solid ownership structure, high equity ratio and a healthy balance sheet have granted it long-term stability. The founding partners and managing division heads are experienced and involved in daily processes.
EMCORE has continuously developed in terms of AUM and product range. "We're proud to be one of the leading solution providers in the field of convertible bonds and option-based investment strategies," says Knuser.
Meet the EMCORE Team
Chairman of the Board
Stephan Knuser is an entrepreneur and asset manager with 30 years of financial experience. His focus is on convertible bonds and derivative investment strategies (overlay) in various asset classes.
He has held senior positions in asset management for institutional clients, and portfolio/risk management for banks and insurance companies.
In 1998, Knuser founded the financial boutique EMCORE Asset Management. He is chairman and delegate of the Board of Directors.
CEO / Portfolio Manager
Thomas Keller joined EMCORE in 2014 and was instrumental in the development of EMCORE's overlay strategies. He manages these strategies together with Stephan Knuser.
Keller is an investment specialist with two decades of experience in the financial industry. His focus is on derivative investment strategies (overlay) in various asset classes. He has a proven track record in equity and currency portfolios.
His previous experience lies in stock market trading and portfolio management in the areas of derivatives and volatility risk-management for financial products at banks and asset managers.
---
---
You may have an interest in also reading…
Corporate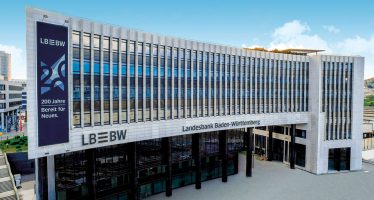 Landesbank Baden-Württemberg (LBBW), a mid-sized universal bank, promises its customers – whether corporate, institutional, or retail, to be by their
Corporate Leaders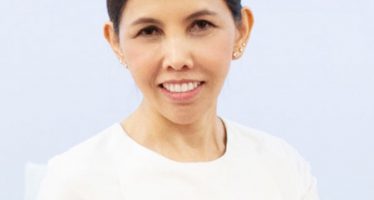 Under the leadership of Mr Vitai Ratanakorn, Secretary General, Thailand's Government Pension Fund (GPF) has taken a new approach to
Corporate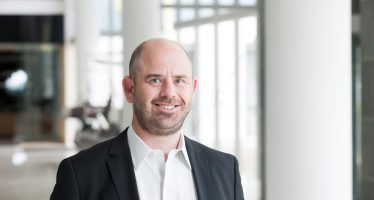 Old Mutual Investment Group's Rob Lewenson explains how he and his team stay ahead of the game when it comes