AUM Asset Management Ltd.: ESG Investing from the Bottom Up & Top Down – Setting a New Standard
Malta-based AUM Asset Management Ltd. has made ESG investing a core part of its investment approach and strategy.
AUM Asset Management Ltd. is an independent investment management company founded in 2015 by financier and investor Jean-François de Clermont-Tonnerre, which offers asset management, MANCO and advisory services to institutional investors and family offices within an ESG ("environment, sustainability and governance") and UN Sustainable Development Goals framework. With $200 million in assets under management and offices in Malta and London, AUM draws upon its expansive international network of business contacts across Europe and North America to deliver high-return traditional, alternative and real asset investment solutions to its clients.
The choice to headquarter AUM in EU-member country Malta was partly due to the country's strong sustainability framework created by Maltese regulators, which provided the proper alignment for AUM to pursue an investment approach that integrates sustainability, environmental and ecological factors in all of its investment decisions. AUM is a results-driven investment manager that seeks consistent growth of clients' wealth, while having a positive impact on the environment and society through the application of a multi-faceted investment approach that offers investors access to a diversified set of strategies, markets, geographies and asset classes.
"ESG and SDG are priority factors for our clients, who are informed about the environment and care about their local communities and the broader impact they are making with their investment dollars."
Investments included in AUM's portfolios are determined by their potential return profile and specific ESG factors. The firm then applies global macro, quantitative, fundamental and technical analyses to its investment theses to provide another layer of informed decision making prior to allocating to its portfolios. ESG principles inform every investment action that the firm takes during the analysis and due diligence process, both from the bottom-up company and top-down macro perspectives.
In compliance with the EU's Sustainable Finance Disclosure Regulation (SFDR), AUM makes both entity and product-level disclosures about the integration of sustainability risks, the consideration of adverse sustainability impacts, the promotion of environmental or social factors and sustainable investment objectives.
"Our approach to investing reinforces the idea that companies that choose to take into account how they impact the world and environment will ultimately have a positive effect on their bottom line and the overall growth of their business over time," said Mr. de Clermont-Tonnerre, AUM Asset Management Ltd.'s founder. "This belief is also supported by our clients who are—today more than ever—seeking investments that weigh the good they do in the world with doing well for themselves."
"ESG and SDG are priority factors for our clients, who are informed about the environment and care about their local communities and the broader impact they are making with their investment dollars," said AUM Asset Management Ltd.'s CEO, Roberta Bonavia. "Europe saw record inflows into ESG investments in 2021 and we believe this trend will only accelerate in 2022 and beyond."
According to Refinitiv's 2021 ESG Playbook report, PwC estimates that assets under management across ESG funds in Europe will reach between €2.6 trillion and €3.6 trillion by 2025, and an unprecedented US $30 trillion in wealth transfer will soon land in the hands of (mostly) millennials, who have shown themselves to value sustainable and socially responsible investments.
Potential ESG AUM Forecast ($US Trillions)
Looking ahead, the growth trajectory for ESG assets under management is exceptional, with potential to hit US $70 Trillion by 2040. While incorporating ESG and SDG factors into an investment framework was more of a trend for many firms in the past, it was the basis of AUM's core investment approach from the beginning due to Mr. de Clermont-Tonnerre's commitment to environmental and sustainability issues in his business and personal foundation projects throughout the past 25 years.
"Caring for the environment and making sustainable choices is our collective responsibility and making investment decisions that take the environment, bio-diversity and conservation of land into account creates a virtuous cycle that benefits everyone in the end. That is why AUM will continue to apply ESG and SDG principles for the benefit of our clients and our broader communities," said Mr. de Clermont-Tonnerre.
In 2009, Mr. de Clermont-Tonnerre formed a philanthropic foundation in Brussels to serve and support four key focus areas: the environment, science, youth education and culture. In 2020, he established the Collége de France's Annual Biodiversity and Ecosystems Chair, which aims to promote research and teaching by leading French and foreign specialists in the subjects of biodiversity and ecosystems, and highlight the environmental challenges the world currently faces. This Chair position ensures that these issues are widely communicated to the academic world, decision-makers and the general public to find the best solutions to address the issues of today.
Mr. de Clermont-Tonnerre also currently works alongside Lone Tree Properties Ltd. in British Columbia to support the sustainable protection and conservation of 1,800 acres of land, that was previously cut down and logged, in order to cease all logging there and protect the remaining land for the local community to enjoy, which includes a 900-acre, permanently-protected public park. These and other sustainable and environmental projects underscore his professional and personal commitment to environmental land conservation, the promotion of sustainable solutions in business and taking active steps to improve the overall quality of life for all.
---
Tags assigned to this article:
malta
---
You may have an interest in also reading…
Corporate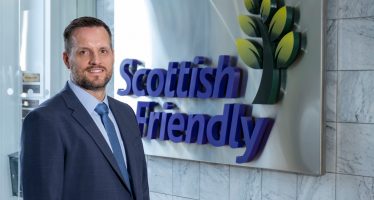 Looking after members, not shareholders, makes for a healthy workplace. Scottish Friendly is one of the UK's largest mutual life
Corporate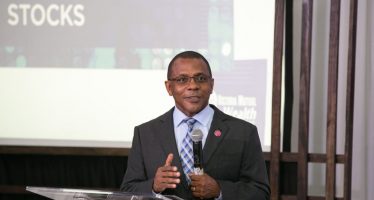 Victoria Mutual Group was established just over 140 years ago on the shared dream of a group of clergymen who
Europe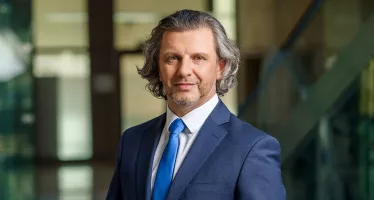 Towarowa Giełda Energii (TGE) is a key institution in the Polish energy landscape. CFI talks with chief executive PIOTR ZAWISTOWSKI.