Anadi Bank: Hybrid Bank Rises From the Ashes — and Flies
Austrian Anadi Bank is a regional Austrian bank that originated from the crisis-stricken Hypo Alpe Adria Bank. In 2013, the healthy Austrian business of the troubled banking group was acquired by Anadi Financial Holdings owned by a British-Indian investor, the Kanoria family. Since then, Anadi has asserted itself on the Austrian market. Successfully positioned as an agile hybrid bank, it has both a strong digital focus and classic distribution lines.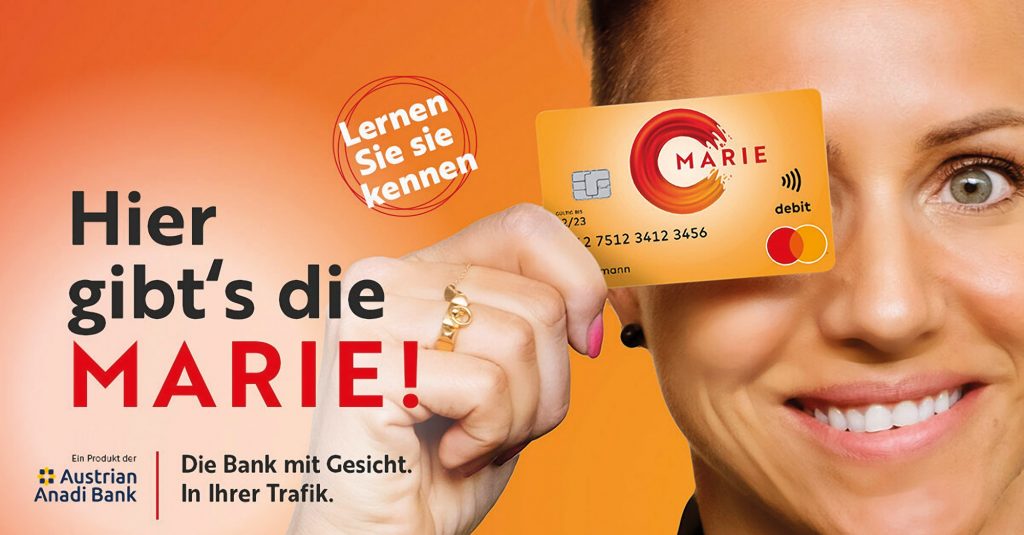 The bank's business segments are Digital Banking, Strategic Partnerships, Retail Banking, Corporate Banking and Public Finance. With its modern hybrid banking approach, Anadi Bank challenges traditional banking models. It follows a multi-channel approach with branches, a team of dedicated strategic partnership agents and a very strong digital banking propostion. In this context, Anadi Bank focuses on easy-to-use digital services and is continuously developing its digital value chain and reach, recently shown by its entry into the German market with digital SME credit offering. Around 270 employees work for approximately 57,000 customers.
Being the house bank of numerous companies in trade, industry and real estate, the institution specifically leverages the advantages of its lean structure and high decision-making speed in its traditional banking lines of Corporate Banking and Public Finance. With its deep industry knowledge and experienced relationship managers Anadi Bank focuses on smart and tailored financing solutions for Corporate clients. Its Public Finance division has a long tradition, reflected by Austrian Anadi Bank being the house bank of Austria's southern state Carinthia and many local municipalities.
In recent years, the bank consistently focused on its hybrid strategy with strong digital elements. Becoming CEO of the Anadi Bank in July 2020, Christian Kubitschek (52), a bank manager with more than two decades of expierence in the financial services industry, immediately set to work: only two months later, Kubitschek called out 'Strategy 2.0' building on the digital achievements of Strategy 1.0. The digital-based Strategy 2.0 sets the hybrid banking model to its next level by combining the already strong digital online presence with the elements of digitally enabled strategic sales partnerships, product focus and larger market and distribution reach in Austria and Germany. This highly innovative move was set to prepare the grounds for overproportiante growth in upcoming years on the basis of a scalable and multiplyable platform.
The positioning as a hybrid bank is charged with yet another aspect: Anadi is combining the innovative strength and speed of a FinTech with the competences and possibilities of an established full-service bank. Anadi's internal "Digital & IT Hub" evolved to a full-fledged internal FinTech – to date, it has grown to include 20 percent of the institution's workforce, and this number is to increase in next years. The FinTech and the banking experts push the expansion of the scalable and multiplyable platform, optimize digitalized end-to-end processes and roll out innovative products and sales cooperations in the digital domain.
In January 2021, the bank was the first full-service bank in the DACH region to publish its annual financial statements 2020, reflecting Anadi's high speed and process robust DNA. Anadi proved the resilience of its business model in this 'Corona Year' 2020: under difficult conditions and given the measures implemented strictly and in a disciplined way, the bank was able to grow with quality in high-margin segments and to make significant key strategic investments while increasing organically its capital ratios.
In April 2021, Anadi kicked off its market entry in Germany: In a strategic partnership with Compeon, the leading digital credit platform for SME financing in Germany, the bank launched a digitally enabled strategic cooperation for German SMEs. With Compeon, Anadi can rely on a financial sales organization with over 30,000 SME customers. The digital SME-credit of Anadi offers great and highly automized usability, an almost real-time credit decision, simultaneous options for fixed and variable interest rates and ready-to-go credit documents. Anadi bases the credit decisions on highly developed risk management models and processes with automated pre-selection criteria and based on external data sources and methodologies from its technology partners. The primary target group are SMEs with good credit ratings and a robust financial position. Loan amounts will range between EUR 50,000 and EUR 250,000. The cooperation opens a new SME market for the bank with a total credit volume of EUR 107 billion.
In July 2021, Anadi launched an highly innovative and groundbreaking digitally enabled sales cooperation with the Austrian tobacconists, the largest retail network of Austria with 2,300 outlets and more than 1 million daily customer visits. Starting in July 2021 under the new 'MARIE' brand, modern standard banking services are entering a high-frequency distribution channel. Even during the Corona lockdowns, the tobacco shops remained open given their high importance in Austria as systemically relevant local suppliers.
As a disruptive step, this cooperation is creating a completely new and unconventional access to banking services. Accounts, cards, consumer loans and cash transactions (withdrawals/deposits) will soon be available at many tobacconists' – all that via a tablet and a web-based and seamless transaction terminal that is directly connected to Anadi's systems. The product range will be gradually expanded over the next years.
After the pilot phasis, launched beginning of July, the nationwide rollout will follow in September 2021. The rollout will focus on tobacconists that play a particularly important role as local suppliers. By the end of 2022, Anadi Bank aims to be cooperating with at least 500 tobacconists across Austria.
CEO Kubitschek and his team are not done yet: They will determinedly continue their way executing 'Strategy 2.0' with further innovative initiatives to come, showing that FinTech and full-service bank is no contradiction, but a synergetic model for the hybrid banking future. To do so, Anadi will focus on its comparative strengths: FinTech and full-service bank DNA, agile and lean structure, embedded in the largest market region within the EU, scalable and multiplyable platform, cost, risk and capital discipline and innovative product and distribution offerings representing hybrid banking at its best: near-to-the-customer products and services, both offline and online.
---
---
You may have an interest in also reading…
Home REIT Plc (Home) is a real estate investment trust listed on the premium segment of the UK Listing Authority.
In its 12 years of existence, Mauritian-based Bank One has built a strong reputation — regionally, and way beyond its
According to the UN's Food and Agriculture Organisation (FAO), by 2050 the world's population is likely to exceed nine billion