La Trobe Financial: Experienced Hands, Unblemished Record
Established in 1952 and with $11bn in AUM, La Trobe Financial is one of Australia's leading non-bank financial institutions specialising in funding and investment solutions.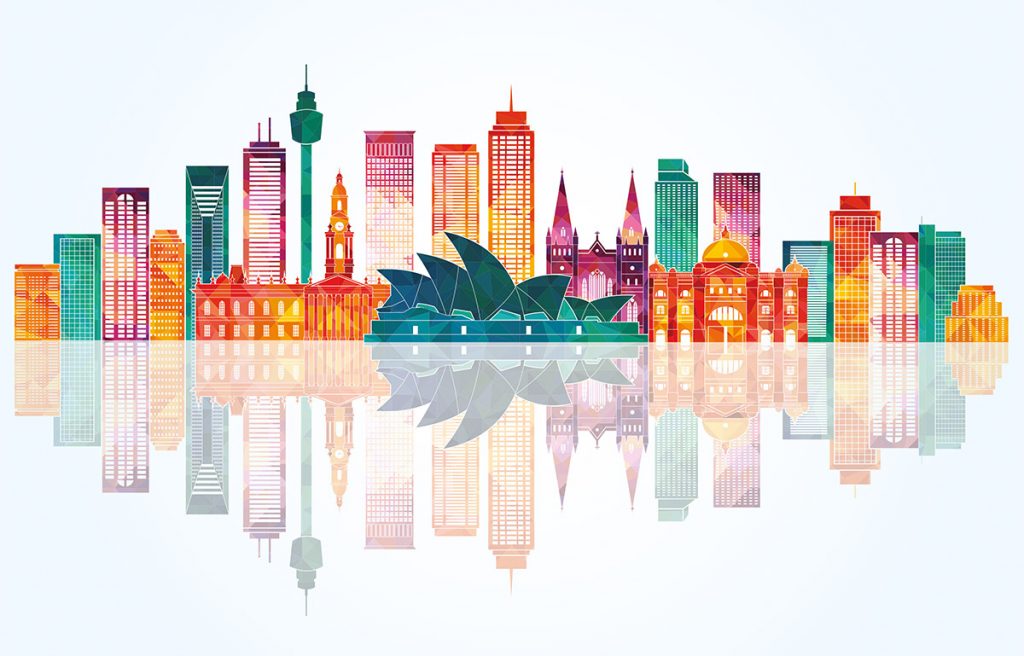 The firm's performance record in times of volatility and low rates has proven popular with investors for almost seven decades. La Trobe Financial is 80 percent owned by Blackstone, one of the world's leading investment firms with AUM of more than $584bn. Blackstone is recognised for its expertise in credit and property with a relentless focus on investment discipline.
La Trobe Financial is a proven and trusted partner for institutional and retail investors, operating Australia's largest retail credit fund with AU$5bn in AUM and 50,000 retail investors.
Chris Andrews, chief investment officer and deputy CEO, says La Trobe has built a reservoir of trust with investors. "We have genuine conviction in the resilience of our strategies through market cycles," he said. "We've been able to draw from these experiences and have continued to grow the La Trobe Financial business through the Covid-19 pandemic".
"Over the past five years, La Trobe Financial has delivered more than $596 million in interest income to investors in the Credit Fund."
At the helm is a seasoned economist, La Trobe Financial CEO and president Greg O'Neill OAM. O'Neill has an enviable CV with previous positions at computer firm NCR Australia, Security Permanent Building Society, and Advance Bank (Australia).
O'Neill is a fellow of the Australian Institute of Company Directors, a life fellow of the Australasian Institute of Banking and Finance, and a past member of the International Committee of the Mortgage Bankers Association of America.
He is a past chair of the National Basketball League and of the Melbourne Tigers Basketball Club (2006-2009 — during his tenure, the club competed in four finals, winning two National Championships). He is currently an ambassador for Basketball Australia's elite programme, and chairman of the Australian Basketball Players Association.
In 2019 Greg O'Neill was awarded the Medal of the Order of Australia (OAM) for service to business and to basketball.
Chris Andrews talks with CFI.co about the firm's growth — even during the pandemic.
What differentiates you from your competition?
Our approach has been refined over seven decades of continuous operation and a variety of economic cycles. We have serviced institutional and retail mandates exceeding $28bn and covering more than 180,000 individual loan assets.
Throughout this period, we have delivered targeted returns to all of our portfolio investors, whether institutional or in our pooled retail offerings, without loss of a single cent of capital or interest. This is an unprecedented track record of consistent performance for our investors.
Our industrial strength credit assessment process, highly conservative LVR maxima and careful portfolio construction disciplines are hallmarks of our investment programme. We combine these with our innovative co-investment model to deliver market-leading diversification and buffer portfolios against times of market stress.
At an organisational level, we have built a highly diversified funding and capital model — the most diversified in the sector and a key differentiator to others in our space. We manage $4bn under institutional mandates, which include three of the Australia's Big Four banks and three household-name global banks. These are complemented by a market-leading residential mortgage backed securities (RMBS) programme for global institutional investors.
Our award-winning credit fund holds $5bn in AUM for over 50,000 investors, who range from sophisticated fund managers, family offices and finance houses right through to everyday investors. It holds the highest ratings in the sector from Australia's independent fund ratings houses and has developed an enviable reputation for consistency — especially during times of market volatility.
Over the past five years, La Trobe Financial has delivered more than $596m in interest income to investors in the credit fund. What to your mind are the key reasons for your success?
Our disciplined investment philosophy is the main one. Our rigorous credit assessment process targets a portfolio of granular exposures, highly diversified by geography and sector and with strictly controlled loan to value ratios. Our role as a fund manager is not to be all things to all people, but to be clearly focused and deliver with distinction. Our team is driven by the need for consistency and repeatability of performance.
Since its establishment in 1952, La Trobe Financial has ensured it remains grounded during times of volatility. Our investment style is built around delivering performance throughout the economic cycle. We have conviction that our chosen asset class and rigorous investment disciplines will continue to deliver outsized returns for investors.
When you have been in the market for almost seven decades, you develop a certain realism about the inevitability of the cycle. We have retained a very disciplined investment program over a long period of time that favours fundamentals over fashion.
---
---
You may have an interest in also reading…
Germany's VIA optronics prides itself on being a one-stop solution provider of interactive display systems and solutions. The company is
Alexander Forbes Group Holdings Limited, a specialised financial services group headquartered in South Africa, successfully listed on the main board
Farazad Group consists of four subsidiaries: Farazad Investments, Farazad Advisory, Farazad Ventures and Farazad Facility Services. Established in 1996, Farazad