Stellar Approach from Moonfare: Democratising and Digitalising the Private Equity Industry for All
Accessibility issues are holding the private equity industry back — but Moonfare is changing that.
Private equity has traditionally been the preserve of major institutions and billionaires, hurting individual investors and fund managers. For decades, the private equity industry has turned the vast majority of individual investors away.
Traditionally, only pension funds and insurance companies, or the very richest of individuals, have been able to stump-up the £10m minimum usually required to invest in a fund. The difficult and time-consuming work of picking a fund presents another obstacle.
These barriers to entry deprive individuals access to private equity returns, which have outperformed public market equivalents over the past 20 years, according to Cambridge Associates. Keeping individual investors at arm's length is also cutting off access to a pool of capital vital to fund managers.
Moonfare is putting an end to all that.
"In the very beginning, stock markets were not affordable to ordinary people," says Steffen Pauls, founder and chief executive of Moonfare. "But prices came down so everyone could invest. I see the same development happening in private markets."
To help accelerate the shift, Moonfare secures allocation to private equity funds and splits them into smaller tranches using feeder fund vehicles. This system gives individuals access with investments starting at £50,000.
A Radical Notion
Pauls, a serial entrepreneur and former managing director at private equity firm KKR, founded the revolutionary platform in 2016. There had been demand from investors — but little opportunity for them to access private equity.
"Private equity companies had tried to launch what they call a 'retail' offering, but it did not work out," he said. "I went to the big wealth management banks, and to my huge surprise I found there was no or little offering for private equity. I decided to do it professionally, and to do it digitally."
The company's pedigree as a prime innovator in the industry was backed up by Series A investment round backed by angel investors — a group largely made up of private equity professionals — indicating that those intimately involved in the market understand the power of Moonfare's potential to shake up the sector.
This wealth of experience has been brought to bear on behalf of investors, with experienced professionals carrying out full due-diligence on each fund before offering access through the platform.
"We do our own due diligence, which is really powerful," says Sam Boughton, Moonfare investor solutions manager. "We are not just a brokerage. Every time an investor logs-in they can be confident we have done a 50- or 60-page due-diligence report on each fund. It has gone through the Moonfare Investment Committee, which is formed of people who have been in private equity, often for 20 or 30 years."
The Investor Journey
As well as opening up the best funds for the first time, Moonfare is making the investment process as easy as possible for its clients.
New investors can sign up on the platform and invest in a fund in as little as 15 minutes, executing know-your-customer and anti-money laundering requirements — not to mention all of the subscription documents in a digital fashion.
Fund access is also offered through selected wealth managers and private banks, broadening access to private equity to investors who may previously have had little opportunity to buy into the asset class.
Highly competitive fees cap the offer, with Moonfare typically charging 0.5 percent per year, on an ongoing basis. The platform takes no performance fee or carry, nor is there any commission or fee paid to Moonfare from the fund manager. As a result, the platform is fund-agnostic and faces no pressure to steer investors to any one fund over another.
The approach is paying off. Earlier this year, CFI.co named Moonfare the best private equity performance transparency platform of 2020 globally. Soon thereafter, LinkedIn named Moonfare one of the top 10 startups in Germany.
Growth Ahead
Investors can choose to back individual funds from the curated selection on offer through Moonfare. These have included some of the best private equity funds in the world, from fund managers such as KKR, EQT, Carlyle and Apax.
The platform exists to give investors choice and access, so a series of venture capital and growth-stage funds have also been offered, including those from Vista Equity Partners and Silver Lake.
Moonfare also conceived its own investment product. The Moonfare Buyout Portfolio enables investors to easily access a portfolio of top-tier funds with one ticket and a disruptive fee structure. It makes the Buyout Portfolio one of the most innovative and competitively priced products in the private equity industry.
As Moonfare grows, more asset classes are becoming available. More recent offerings include infrastructure private equity funds, representing a long-term investment in the economic recovery, as well as co-investment funds.
The same rapid growth trajectory applies to the Berlin-based company's leadership team. Moonfare has recently appointed Wilson Ng as chief investment officer. Ng brings more than 20 years of experience with him, and until recently headed UBS Wealth Management's private equity team.
Joining him are new investment director Sweta Chattopadhyay, bringing experience at the £30bn UK Railways Pension Scheme RPMI Railpen, and Ed Cotton, whose past work in private banking at Barclays and at Edmond de Rothschild's private merchant bank makes him ideally positioned to expand Moonfare's offering through wealth managers in the United Kingdom.
As the company grows, so will its reach to investors.
Since opening to investments in 2018, almost 1,000 clients have invested more than €450m into more than 20 funds via Moonfare. Total AUMs are on track to exceed €500m by the end of the year. Next year, the platform is expected to reach €1bn, a significant milestone in the revolution democratising private equity.
But Pauls has his sights set on an even more significant target: opening up private markets entirely to individual investors.
"There is huge, unprecedented value creation in private markets, but 99 percent of people cannot participate," he says.
He hopes that a secondary market, allowing investors to buy and sell without committing to the usual long investment horizons, will inject sufficient liquidity into private equity assets to give ordinary citizens the ability to invest, and give regulators confidence to allow a full opening of the market.
"It would really make private equity accessible to the public, to truly democratise it, from the rich, to the affluent, and to everybody," he says.
Steffen Pauls, Founder and CEO
After more than a decade at global private equity pioneer Kohlberg Kravis Roberts & Co., Pauls founded Moonfare, a platform that is revolutionising private markets investing. Moonfare recently ranked as one of LinkedIn's top 10 startups in Germany.
Pauls began his career at The Boston Consulting Group, where he led project teams covering strategic and operational projects at publicly listed European companies. He brought his experience as a consultant to KKR, where as a managing director he was responsible for the German market and resided as a senior member of the company's private equity deal team.
At Moonfare, Pauls has shifted his focus to the experience of limited partners, or investors who offer their capital to private equity funds. Moonfare both lowers investment minimums and conducts due diligence on funds, eliminating the barriers to entry for individual investors that have long governed the industry. Pauls serves as Moonfare's chairman and chief executive officer, setting the company's overall strategy and leading a team of managing directors.
A serial entrepreneur, Pauls also founded 7 Global Capital, a technology growth fund based in San Francisco; Momentar Advisors, a specialized M&A boutique; and firstfive AG, a financial rating agency.
Dr Steffen Pauls studied and researched for his advanced degrees at the University of Trier, Harvard University, the University of Mannheim and the École Supérieure des Sciences Économiques et Commerciales. He lives in Munich, Germany with his wife and four children.
---
Tags assigned to this article:
germany
---
You may have an interest in also reading…
Corporate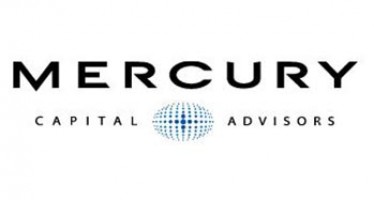 Headquartered in New York, and with offices in London, Tokyo, Singapore, Dubai, San Francisco, Boston, and Washington DC, Mercury Capital
Corporate
In 2014, ThirdWay Africa set out to fundamentally change the investment landscape in Africa. The investment and advisory firm driving
Corporate Leaders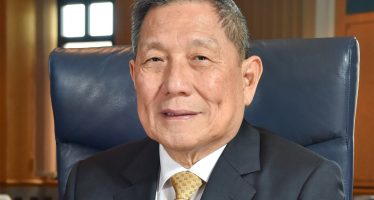 KC Li, economist and chairman of SBM, wears many hats. He has an enviable career history. After attaining a BSc