Royal Brunei: A Royal Experience from the Abode of Peace, Gateway to a Magical Kingdom
The Sultanate of Brunei is located in the green heart of Borneo and is known as The Abode of Peace, a place of tranquility, hospitality and embodies uniquely Bruneian values.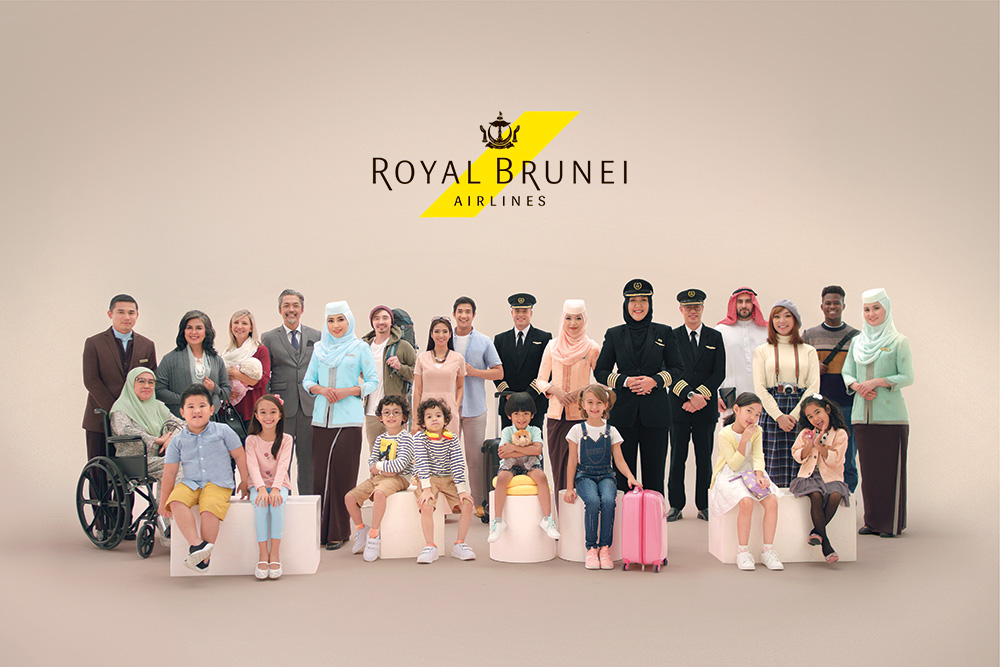 Royal Brunei Airlines embodies the same values, in every flight and to every destination, a gateway to Borneo and beyond. It was established in 1974 as an independent corporation, wholly owned by the government of Brunei Darussalam. Its mission was to connect the nation to the world from its Bandar Seri Begawan hub.
The maiden flight of Royal Brunei Airlines took off, bound for Singapore, on May 14, 1975. Since then, the national flag carrier has grown in leaps and bounds, gathering awards and accolades and achieving a four-star airline ranking.
Flying Royal Brunei (RB) is a long way from the dreaded economy class of many airlines. The full-service carrier offering affordable fares year-round, with free meals, baggage allowance and entertainment included. RB is constantly transforming to make sure it is well positioned for the future. A general rise in disposable income has opened up new opportunities for the company — and Brunei's fast-growing tourism industry.






Royal Brunei Fleet
The modern, fuel-efficient fleet features 787 Dreamliner and A320 Neo aircraft, all with in-flight entertainment. Traditional Bruneian warmth shines through with onboard care and hospitality for passengers.
A one-stop service centre in Brunei International Airport provides travel-related services such as reservations, ticketing and booking of tour packages. An RB loyalty programme, Royal Skies, offers warm service, a personal touch and attractive rewards for frequent travelers. Membership is free and members are able to enjoy their rewards quickly, as redemption begins from just 5,000 air miles.
Members may earn miles on every Royal Brunei Airlines' flight and put themselves in line for a host of benefits and privileges, including free flights and seat upgrades. Miles can also be awarded by Royal Skies partners.
RB Upgrades
Passengers can upgrade to Business Class and experience top-notch features, services and entertainment. Those with eligible tickets can make a request for an upgrade.
Travel Insurance
A sense of security for those boarding its aircraft is of utmost importance to Royal Brunei Airlines. Travel insurance can be purchased at the time of purchasing flights. The policy provides coverage for instances such as (but not limited to) emergency medical treatment, cancellation or shortening a trip, as well as coverage for the loss or delay of baggage.
Extra Baggage Allowance
RB allows passengers to "travel smart" — online, and at Royal Brunei's ticketing offices, up to four hours before departure.
Royal Brunei Holidays Online
With a few clicks, RB's online guests can get their holiday products — flights, accommodation, tours and transport in Brunei and RB destinations — with instant confirmation, eliminating the hassle of ploughing through disparate websites.
CEO Karam Chand has Learned the Ropes, from Graduate Trainee to Top Job
Royal Brunei Airlines CEO Karam Chand has close to 30 years' experience in international and domestic airlines in full service, hybrid and low-cost models.
He has expertise in corporate strategy, network and fleet planning, revenue management, airline operations and risk management. Before his appointment as chief executive in 2016, he held the role of chief commercial and planning officer at Royal Brunei.
Chand started his career with Fiji Airways as a graduate trainee in 1988. He held roles in government affairs, scheduling, market planning and strategic planning, reporting to the CEO. He then joined Virgin Australia as a founding member in 2000, and has held various executive roles in the commercial division.
His career at Virgin Australia culminated with the post of head of the Commercial-International division, a position he held from 2005 to 2009. He was tasked with looking after the airline's short-haul international business for a fleet of fourteen aircraft.
Prior to joining RB, Karam Chand was the chief executive of Our Airline, the National Carrier for the Republic of Nauru, based in Brisbane and operating under an Australian Air Operators certificate.
Karam Chand is a fellow of the Institute of Travel & Tourism UK and Fellow of the Australian Institute of Management. He holds a Masters degree in Air Transport Management from Cranfield University, and has honed his skills with programmes at IATA, the Australian Institute of Management, Virgin Australia, and an executive programme in Strategy from Stanford University.
---
---
You may have an interest in also reading…
German start-up Volocopter pioneers sustainable air taxi and cargo solutions for urban communities. The German urban air mobility (UAM) firm
Delen Private Bank is an independent Belgian wealth manager specialising in discretionary management and estate planning. Its mission is to
Société Générale Congo launched in April 2012 as a subsidiary of leading European financial services provider Société Générale Group. It