Jamaica's Largest Credit Union: Making an Impact with Financial Inclusion and Education
The Community and Workers of Jamaica Co-operative Credit Union (C&WJ) started life in 1961 as Jamaica Telephone Company Employees Co-operative Credit Union Ltd.
Back then, the union had a membership of 135 and assets of a £1,766.23 (equivalent to USD 42,772 today). The institution has grown with the nation, through independence from Britain in 1962 and the ups and downs of the following half-century to become Jamaica's largest credit union. Today, it has a membership base of more than 122,000, and assets of JMD 16.6bn (about USD 126m). This growth has been achieved with a model that offers premium financial services to under-served communities, partnering with members to make financial goals a reality.
Under the leadership of CEO Carlton Barclay, growth has continued — and the institution has entered a phase of unprecedented expansion. Barclay, appointed in January 2017, brought with him 25 years of experience in the banking and finance industries, having held senior positions at banks and building societies across the Caribbean region.
Since Barclay's appointment, C&WJ has completed two successful mergers with smaller credit unions, facilitating the institution's expansion into the island's largely rural south-west. He is quick to note that these mergers were carefully calculated to support the credit union's priorities. "A merger is really about providing better benefits to our members," he says. "That is the bottom line." Barclay has also led the expansion of the credit union's services with online banking, increased ATM access, improved savings, and loan-protection insurance.
Carlton Barclay has also overseen the implementation of C&WJ's Sharetec online banking platform, enabled by a partnership with US-based Bradford Scott Data Corporation. C&WJ has emerged as a trailblazer among Jamaican credit unions, providing clients with online loan application services, external funds transfer to other financial institutions, internal funds transfer and bill payments, as well as a mobile app for Apple and Android users. This is all in keeping with Barclay's intention to secure an additional 15-25 percent of market share over the next five years.
Another key driver has been the credit union's commitment to addressing social inequality through increased financial inclusion. It has adopted an innovative approach to meeting Know-Your-Customer (KYC) requirements, with a flexible approach to include rural dwellings that often lack street names and numbers. Its underwriting standards assess applicants' demonstrated ability to earn, rather than depending on full-time employment status.
This means that members with more informal employment — such as micro-enterprise owners and smallholder farmers — have access to financing. C&WJ offers benefits that banks do not, and has opened its doors to unbanked communities. A good example is the Life Savings Insurance product that gives beneficiaries their savings balance and up to JMD 700,000 in the event of serious injury and death, and JMD 1.4m in the event of accidental death. This is possible because the credit union has taken out a policy with an international insurance company. Members with loans have a loan-protection insurance up to JMD1m in the event of death.
Given the emphasis placed on financial inclusion in the United Nations 2030 Agenda For Sustainable Development, C&WJ's strides in this area are particularly significant. This kind of innovation provides a model for financial institutions across the globe.
C&WJ has demonstrated an on-going commitment to the communities where it operates. The institution invests in the future of its members and their dependents with a social outreach focus on education. In 2018 alone, C&WJ awarded more than JMD5m in scholarships, bursaries and grants. The institution granted JMD3m to students pursuing tertiary level programmes, and 95 scholarships and bursaries valued at more than JMD2m to children of members of the credit union. Services reflect this focus on education with the popular Educator Flex Savings Plan. With the goal of financial inclusion for all, the credit union supports members and potential members today for the benefit of future generations.
The governance structure of C&WJ comprises of a board of directors which consists of qualified, experienced and committed professionals led by president Condell Stephenson.
C&WJ is an example of how "doing good" can be good for business. Though this is a small organisation with limited reach, it provides a model of how financial inclusion and educational access can be expanded, contributing to the global goal of sustainable development.
---
---
You may have an interest in also reading…
Corporate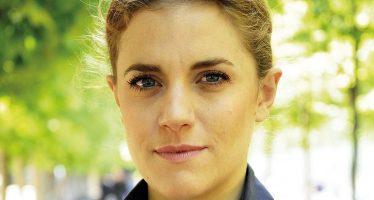 Le Groupe La Poste's director of strategy, Diane Abrahams, believes in challenging the status quo. "We must have the courage
Corporate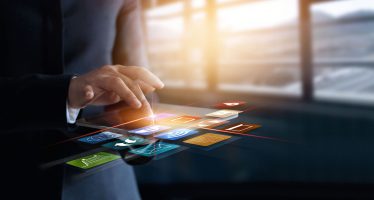 The Access Bank UK Ltd, a wholly-owned subsidiary of Access Bank Plc, a Nigerian Stock Exchange-listed company, provides trade finance,
Governance & Legal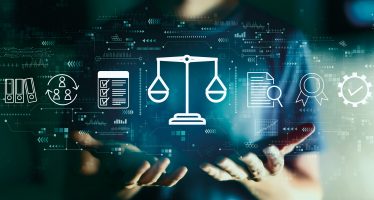 Co-op Legal Services, which is part of the Co-op Group, offers legal advice and services for estate planning, probate, family,