Aquashield: Securing Nigeria's Offshore Oil and Gas Assets
Aquashield Oil & Marine Services limited (AQS) is a Nigerian-owned company incorporated in 2009 to carry out maritime security and offshore support services for the oil and gas and marine industries. AQS provides services for several clients including international oil companies.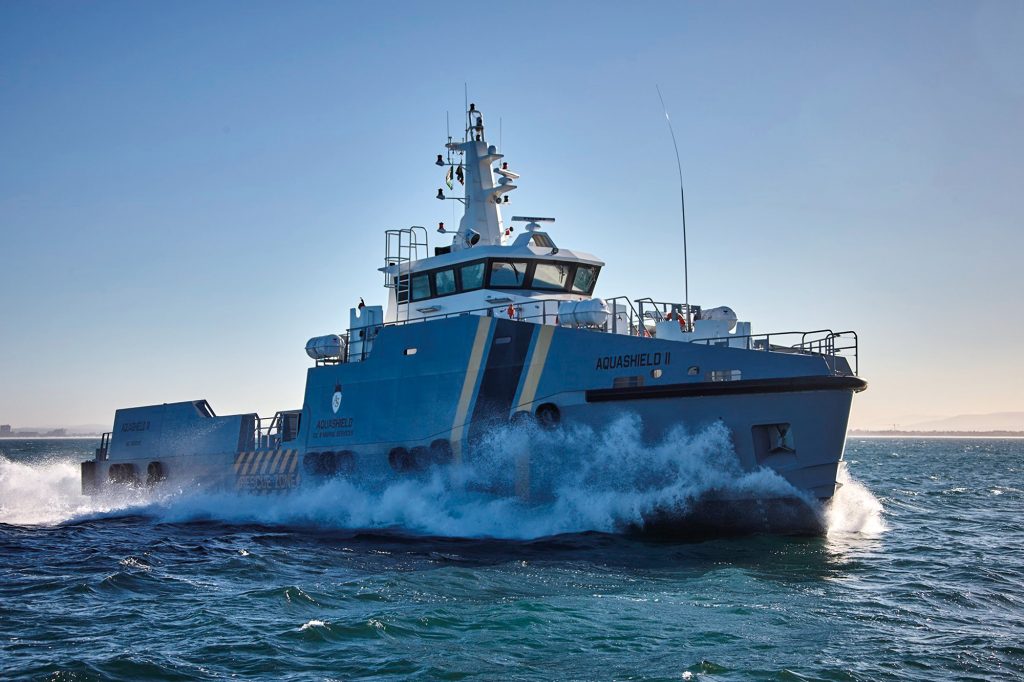 In the defence market, AQS is a private maritime security company that has signed a memorandum of understanding with the Nigerian Navy for the provision of armed naval personnel on board its ballistic and non-ballistic, fuel-efficient fast security patrol vessels to ensure maritime security coverage to offshore assets within Nigeria's territorial waters.
AQS is currently involved in a very sensitive contract for the provision of long-range security escort services to secure multi-million dollar-assets for a major player in the oil and gas sector. This project is quite challenging because AQS escorts an average of two marine assets per day using its state-of-the-art ballistic vessels that are equipped with cutting-edge technology.
In starting work on a new project, or with a new client, AQS carries out due diligence before its team of professionals assess the scope of the work in order to develop a comprehensive work plan to ensure the efficient delivery of services. In analysing the scope of the work, AQS doesn't compromise on safety, standards, or integrity. This to ensure that the outcome is as expected.
Aquashiled Continued Efforts
Aquashield continually strives to maintain its technological edge to deliver superior services and ensure that its work is consistently successful.
AQS is committed to provide cutting-edge and innovative maritime solutions to its clients, anchored on professionalism, integrity, and high ethical standards whilst returning value to all stakeholders in the business.
To achieve this, AQS has ensured that professionalism and integrity have been inculcated as part of its business culture and are applied to all its dealings with clients. The firm's approach to client services is to be courteous and highly professional in a collaborative manner to ensure that services are optimally rendered as required.
After every job completed, Aquashield sends out feedback forms to clients for a comprehensive assessment of its performance. This allows the company to sustain its quality and identify areas with room for further improvement. This feedback enables AQS to continually fine-tune its standards in order to maintain its standing as one of the preferred private maritime security company in Nigeria.
The defence market includes the provision of armed naval personnel on board patrol vessels to ensure maritime security coverage to both assets offshore and those located within Nigeria's territorial waters.
The sector was created as a result of the upsurge in militancy between 2007 and 2008 in Nigeria and the Gulf of Guinea. At the time, the spiralling wave of piracy and other forms of maritime criminality demanded collaboration with the Nigerian Navy. This became a challenge to oil companies which appealed to private maritime security providers to fill the gap in safeguarding vessels and offshore installations.
Other challenges faced by Aquashield include the reluctance of financial institutions to support the business by classifying it belonging to the oil and gas sector rather than the maritime sector. Other issues concerned the lack of uniform standards.
The internal culture at AQS centres on team work with an ownership mentality where every member of the staff carries out their task diligently whilst providing efficient and qualitative maritime security services to clients. AQS cultivates this culture by implementing firm and result-oriented policies that reward hard work and seek to increase efficiency.
The future of the business may be challenging but also looks bright as uniform standards are now being put into place to ensure that companies who do not have what it takes to render such highly sensitive services are not engaged. This benefits those companies, such as AQS, which have made significant investments in provider world-class marine security services.
AQS is currently embarking on a proposal to determine the possibility of a synergy between relevant government agencies and the company for the deployment of sophisticated non-marine hardware to increase the security cover for protected marine assets. This proposal aims to make maritime security more efficient and proactive.
In the broader defence market Aquashield foresees increased cooperation amongst the nations bordering the Gulf of Guinea nations based on the European Union's Atalanta Operation in the waters surrounding the Horn of Africa which provides protection to vessels of the World Food Programme and combat piracy.
Aquashield Management
Aquashield CEO Nasir M Saulawa, an entrepreneur per excellence with a vast experience in marine and offshore security, started his career as a cadet officer with the Nigerian Ports Authority in 1993 whilst studying Nautical Science at the Maritime Academy of Nigeria. After completing his studies, he obtained a certificate of competency from the Nigerian Maritime Authority (NMA) and quickly rose to the rank of chief mate.
In 2000, Mr Saulawa joined Adnan Mansoor (Damas Marine) where he served in various capacities from chief mate to captain. He subsequently moved to the Glasgow College of Nautical Studies where he obtained a certificate of competence master unlimited.
From 2004 to 2007, Mr Saulawa worked with various companies in the UK, including Everards Arklow shipping of Ireland, Gulf Shipping, and British Petroleum tankers in different capacities from second mate to captain.
June 2007, he re-joined Damas Marine as operations manager and oversaw projects involving sub-sea pipe-laying operations for Addax Petroleum Nigeria.
The security challenges in the Niger-Delta Region led to the foundation of Aquashield Oil and Marine Services. As a seasoned mariner with plenty of security experience, Mr Saulawa became one of the pioneers of offshore security in Nigeria.
---
---
You may have an interest in also reading…
Lifestyle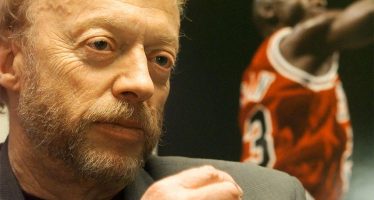 Nike founder, athlete, philanthropist, battler: Phil Knight pulled himself up by his own running-shoe straps By HAL WILLIAMS There's nothing
Corporate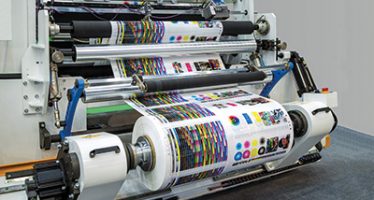 This is something that Containers Printers CEO Amy Chung understands only too well as a basic principle of marketing. Her
Corporate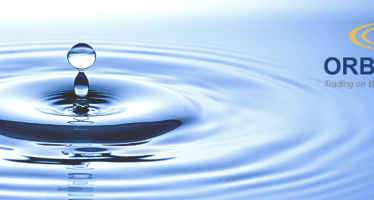 For 2022, Orbian has again been presented with CFI.co's global award for Most Innovative Trade Finance Solutions. This award follows