National Energy Services Reunited: Providing In-Country Solutions to MENA Oil and Gas Producers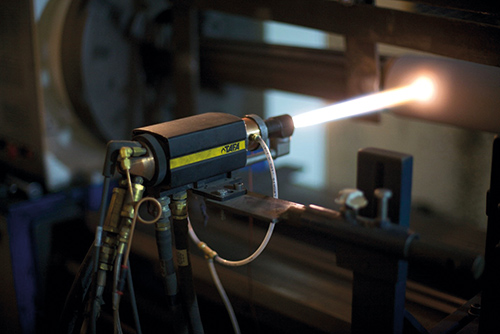 The Middle East North Africa Region continues to be one of the most attractive oil and gas markets in the world, attracting global investment from hundreds of leading companies and governments. As a result, it is also one of the most active markets for oilfield services companies. Its low cost of production, large and diverse workforce, and continual investment over many decades have cultivated a marketplace that is fertile for intelligent investing in the future of energy production.
National Energy Services Corp
Against this thriving backdrop, enter National Energy Services Reunited Corp. NESR began as a special purpose acquisition corporation, or SPAC, designed to invest in the future of energy production. After significant due diligence across a wide variety of opportunities, NESR recently announced its investment selections, two of the most respected oil field services companies in the region: Gulf Energy SAOC (GES) and National Petroleum Services (NPS). NESR announced the acquisitions of the two firms in November 2017 and expects to close the transaction in the second quarter of 2018.
The business combination creates a regional oilfield services leader in the Middle East North Africa Region. It provides a platform to accelerate growth and bring new technology to the region. It combines experienced management teams with deep sector expertise and a successful track record. It brings together a diverse and strategic group of large institutional investors. And it forms the first and only NASDAQ-listed national oilfield services company in the MENA region.
NESR spent considerable time evaluating a wide variety of opportunities around the world. In the energy services sector, it saw the best opportunity in the Middle East where the market remains fragmented, demand is strong, and where customers are seeking alternatives to the larger international providers. The acquisitions of NPS and GES provide NESR with an opportunity to create a sizable player in the marketplace.
"In the energy services sector, it saw the best opportunity in the Middle East where the market remains fragmented, demand is strong, and where customers are seeking alternatives to the larger international providers."
With the combined expertise of the three companies, NESR believes it can expand even further. As standalone companies, NPS and GES outperformed most of their peers through the most recent industry downturn, and have prepared themselves for solid growth in the coming years. NESR's approach will be to aggressively accelerate and build on that track record and market positioning through the injection of new technologies.
Most of the initial key investors in NESR will roll over all or a substantial portion of their holdings into the combined entity. Some of these investors have also executed lock-up provisions as a sign of their commitment to the combined company. In addition, NESR secured long term investors to come alongside and provide financing capital for the transactions. This is both unique to SPACs and is a testament to investor belief in the long-term value proposition of NESR and its leadership.
Attractive Competitive Positioning
Customer focused: Because NESR is located and operates primarily in the Middle East, with local employees and regional customers, its primary mandate is to serve customers in the region. NESR has existing partnerships with key suppliers, technology providers, and operators in the region, and will continue to develop new partnerships in the coming years. Leveraging these partnerships and driving technological innovation will allow NESR to compete effectively in a market predominately and historically served by international operators. In addition, NESR's size relative to the competition allows it to be more flexible when assessing and solving customer problems, enhanced by quick turnaround times and rapid innovation. As a result, NESR can deliver tailored, world-class solutions based on customer needs, rather than externally-generated solutions that are retrofitted to individual customers.
Local talent and resources: NESR's employee base is virtually all regionally-based, enhancing NESR's knowledge of the marketplace and the key players who will drive the next generation of exploration and production. These employees also bring a wealth of cross-country experience within the EMEA region, along with an understanding of best practices across countries and geographies.
In-country value creation: NESR is committed to in-country value creation. By leveraging its customer focus and local talent, along with its extensive relationships in the region, the company will also drive business to suppliers, operators, and technology providers in the region. This will increase the overall strength of the partners with which NESR does business, and will highlight the value proposition that NESR brings to operators. This in-country value creation is a highly value-additive element of their offering. It aligns the company's core abilities with the strategic initiatives of their customer base and also will drive innovation and customisation for the specific needs unique to the region. This will be achieved organically as well as with partnering with technology providers with whom regional R&D facilities will be opened.
Vision: NESR's ultimate goal is to leverage all its competitive advantages to create the first in-region global player that brings world-class service to its customers, prioritises regional investments, including to employees and partners, and ultimately become the preferred vehicle for future investment in the thriving EMEA region.
From the Region to the Region and Beyond
Additionally, NESR's vision is to grow outside the region and have a MENA based company servicing the neighbouring Asia and Africa markets. This will provide exposure to the employees, continue to drive diversity, show the strength and know-how of local talent, and serve as a new source of employment for the young talent coming out of the region.
Gulf Energy SAOC (GES)
GES is one of the major service providers in Oman with significant market shares in its main business lines: two-thirds of its portfolio is focused on drilling technologies and one-third is centred on production services. It has operated in the region for more than a decade, and has significant, established relationships with virtually all of the major operators in Oman as well as with international clients. One aspect of GES's business was particularly attractive for potential investors: the structure of contracts in Oman generally are longer term and are commonly 5-7 years, providing an underlying financial foundation for future growth. As a result, GES has a very high percentage of its revenue base secured for years to come due to their superior delivery and technology portfolio. This not only provides a foundation for growth, but also increases its ability to form quality partnerships and negotiate favourable terms with partners.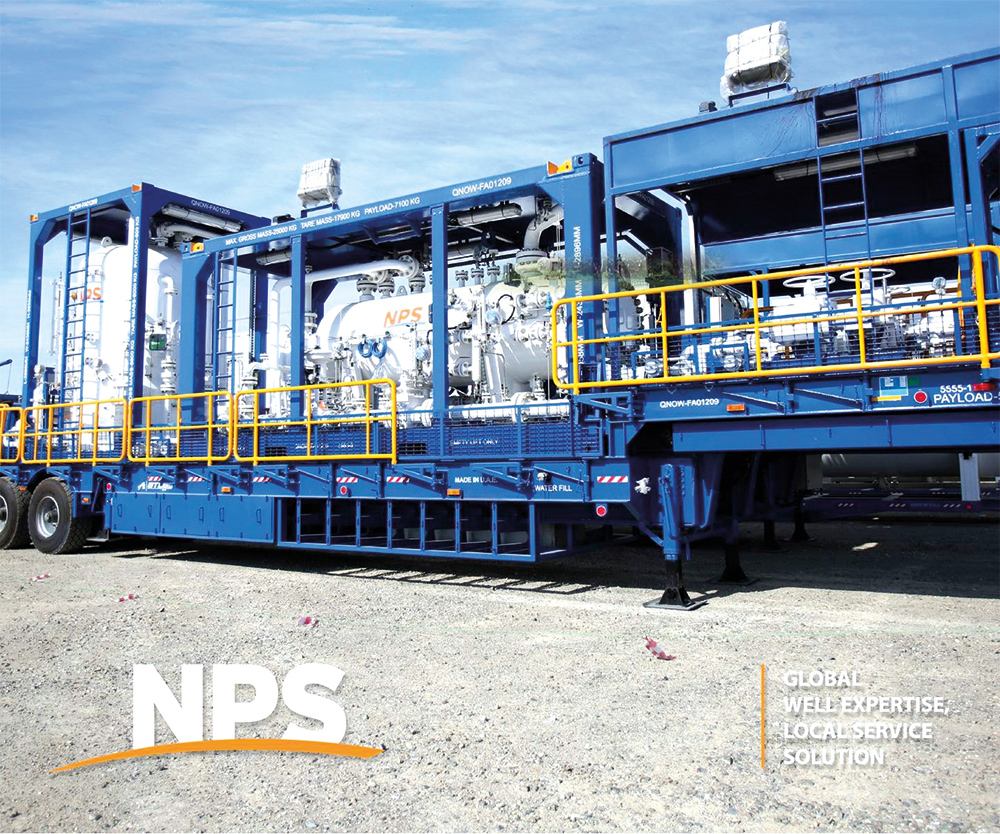 National Petroleum Services (NPS)
Formed in 2004, National Petroleum Services is significantly diversified in terms of geography, and nicely complements GES's competitive positioning. The majority of its business is in production and completions, and it has a strong presence in Saudi, Iraq, Algeria, and other countries in the region. NPS is recognised as one of the premier service providers who can compete with the major international and regional services companies in these countries. It has consistently gained market share due to its high-performance culture and service quality, and, like GES, it has a very strong portfolio of contracts which serve to further ballast its business.
The Business Combination
Attractive Region: On a macro level, the cost of oil and gas production in the Middle East is the cheapest in the world. Service cost is a fraction of the production cost in this region – low single-digit dollars per barrel. Contrasted with North America where completion service costs are over 60% of the cost per barrel, one can appreciate the advantage NESR has. Furthermore, there are a lot of technology companies in the US who have been unable to introduce their niche technologies in the region. With NESR's position, knowledge, experience, as well as its presence in the US, it will provide a platform for these companies to introduce these pathbreaking technologies to the Middle East market.
A Complimentary Portfolio: As a combined company, NESR, GES and NPS complement each other in the portfolio of services they provide and in the geographies they serve. The combined company will be strategically placed to expand a full complement of service offerings across the region and will have significant cost and revenue synergies even without any incremental acquisitions.
Together, NESR, NPS and GES will be the largest regionally-focused oilfield services player and will be positioned to grow both organically and through follow-on acquisitions.
Post transaction, NESR's operating companies will service virtually all of the major national and international oil companies in the region. This is important in that it will allow the companies to cross-sell different segments in countries where either NPS or GES have an existing footprint.
One of the reasons these two companies have grown and successfully expanded their core markets is because of their entrepreneurial spirit. NESR wants to keep the entrepreneurial DNA of both the companies intact, and that has driven the retention and continuity in leadership at both companies.
NESR's vision is to be the national flagship carrier of service to its clients. It intends to manufacture in the region, employ the future generation, inject technology, and help its esteemed customers achieve their goal of more than 50% in-country value.
At closing, NESR will be the leading regional oilfield services player. Even without additional acquisitions, it has the potential to outperform most in the market. Sherif Foda, CEO of NESR, described the company's vision: "We have a vision of creating something extraordinary which will not only provide superior returns to our investors but also will have a lasting impact on the region with in-country value creation and employment opportunities. We also have a strong ethic to help our clients achieve their goals. We have very aggressive growth plans – both organically and inorganically – and we will be supplementing our existing portfolio of services with additional technology offerings."
Attractive Valuation and Financial Statistics
Part of what made the transaction so attractive to investors was its valuation compared to the oilfield services market. At the time of the announcement, on a trading multiple basis, industry peers traded at approximately 10 times 2018 expected EBITDA (earnings before interest, taxes, depreciation, and amortisation), compared to more than a 40% discount for NESR, providing significant upside for investors. In addition, while most of the public peer companies contracted from 2014 to 2017, both NPS and GES grew. Finally, both GES and NPS have very conservative balance sheets, so the resulting combined entity will enjoy the ability to use leverage to both expand its business and entertain acquisitions to grow inorganically.
---
Tags assigned to this article:
algeria
---
You may have an interest in also reading…
For over a century, Fitch Ratings has been building and creating value for global capital markets around the world. The
Burkina Faso-based Fidelis Finance specialises in meeting leasing, credit, factoring, surety and payment guarantee needs — especially those of West
CFI.co engages in conversation with Sean Thompson, managing director of London-based asset manager research platform CAMRADATA.  CFI.co: What are your