Delta Group: Helping the World Save on Energy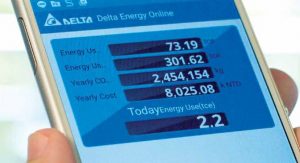 Delta, founded in 1971 and headquartered in Taiwan, is a global leader in power and thermal management solutions and a world-class provider of industrial automation, building automation, telecom power, networking, EV charging, data centre infrastructure, renewable energy, and display technologies. Delta's worldwide group revenues have grown at a compounded annual growth rate of 31.8% since 1971 to $7.6 billion in 2015. Delta has 153 sales offices, 61 R&D centres, and 40 manufacturing facilities worldwide.
In the Europe, Middle East & Africa (EMEA) region, Delta's human capital currently totals 2,700 people in 37 sales offices, 11 R&D centers and 2 manufacturing sites. Delta EMEA's first office was established in 1987 in Switzerland and has been growing significantly ever since, both organically and through M&As. Delta has successfully built a business development network with channel partners in over 66 countries across the EMEA region. In 2003, it acquired Switzerland-based ASCOM Energy Systems, a specialist in power systems with more than 100 years of history, and in 2015 it acquired Norway-based Eltek, a global leader in energy conversion for the telecom, data center and industrial sectors.
Delta is devoted to its corporate mission – "to provide innovative, clean, and energy-efficient solutions for a better tomorrow," by delivering technologies boasting industry-leading energy efficiency capable of realising significant energy savings and higher productivity for our customers. From 2010 to 2015, Delta's products saved 17.3 billion kWh of electricity for its customers, equivalent to a reduction of 9.2 million tons of CO₂ emissions. By 2014, the electricity intensity of Delta's major plants decreased by 50% compared to 2009. The company's goal is to contribute to the mitigation of global warming by empowering the low-carbon economy.
With a long-term focus on innovation, Delta commonly invests 6% of its global revenues into R&D in order to improve the energy conversion efficiency of its products. Most of Delta's power supply products have an energy efficiency exceeding 90% with telecom power equipment featuring the world's highest efficiency of up to 97.5%; solar PV inverters with industry-leading efficiency of up to 98.8%; and server power supply with up to 96% efficiency (world's first 80 Plus Titanium).
Leveraging Core Competencies
By leveraging its core competences in power electronics and energy conversion efficiency, Delta integrates its diverse portfolio of technologies in both hardware and software to realise systems and solutions for its customers worldwide. In recent years, Delta has delivered more than three hundred success cases around the world in a wide range of fields, including automated factories, green data centres, smart green buildings (22 constructed over the past decade and some donated to academic institutions), telecom power systems, smart monitoring and displays, EV charging networks, and renewable energy power plants. These projects realise, on average, 20% to 40% energy savings as well as meaningful OPEX reductions.
Remarkable examples of these green solutions are:
EV Charging Solutions to support Norway's fast-growing green mobility: Norway is one of the world's largest markets for electric vehicles (EV) and in the past few years, Delta has been supporting the country with its highly capable EV charging solutions. Delta's ultra-fast 150kW DC EV Charger is capable of charging up to four cars simultaneously as it supports CCS-200A, CHAdeMO-125A, Type2-63A as well as Type2-32A standards, meaning practically all EVs.
Delta Contributes to the Construction of the Largest Solar Power Plant in Namibia: In 2015, Delta provided its M50A series photovoltaic (PV) inverters, featuring industry-leading efficiency of up to 98.6%, to the Obmuru Solar Photovoltaic Park, the largest solar power plant in Namibia with 4.5MW capacity. The project is expected to generate a total of 13.5 million kWh hours of clean electricity annually, equivalent to a reduction of 6,750 tons of carbon emissions and to approximately 1% of the annual electricity generation in the country. Delta's M50A inverters are characterised by a robust and reliable design with a IP65-rated casing made of high quality aluminium, thus, making them an ideal choice for the rugged environment of Namibia.
Net-zero energy green building in Fremont, California, USA: As a long-term advocate of green buildings, Delta completed the construction of its headquarters building for the Americas region, a state-of-the-art green building designed to meet LEED Platinum and net zero standards. It incorporates many of Delta's own leading technologies such as building automation and power conversion to achieve an elite level of sustainability. Through Delta's solar photovoltaic (PV) power system, over 1,000,000 kWh of electricity are expected to be generated annually. The building also boasts a geothermal heating and cooling system that reduces HVAC (heating, ventilation, and air conditioning) energy consumption by 60% compared to traditional systems. Other key energy-saving solutions by Delta include building automation systems, smart LED lighting, variable frequency drives, elevator power regeneration systems, InfraSuite Datacentre Infrastructure, and an energy monitoring system.
Corporate Social Responsibility
Delta is also focused in building its world-class Corporate Social Responsibility (CSR) capabilities, not only to maximise shareholder value, but also to realise meaningful contributions to society and the environment. Facing the crisis of global warming, Delta has voluntarily reduced its corporate carbon emissions with concrete actions as mentioned above, and has committed to a new goal of further reducing its overall electricity intensity (major plants, data centres, and office buildings) by an additional 30% by 2020.
In 2015, Delta actively participated in the Paris UN Climate Change Conference (COP21), held in Paris, France. At this influential world-class stage, the company shared its experience in constructing green buildings with an international audience.
The Delta21@COP21 green buildings exhibition fully showcased Delta's concrete results in energy saving and green buildings and highlighted its corporate endeavours to reduce the energy consumption of buildings and to provide environmental education. During the many official forums at COP21, Delta called on countries to value the benefits of energy efficiency and to further reduce carbon emissions. The opportunity allowed Delta to share its experience with UN members and opinion leaders in the environmental sector, and enhance its corporate standing.
Throughout its history, Delta has received many global awards and recognition for its business achievements, innovation, and dedication to corporate social responsibility. Since 2011, Delta has been selected as a member of Dow Jones Sustainability™ World Index (DJSI World) for five consecutive years. In 2014, Delta was ranked by CDP (formerly the Carbon Disclosure Project) on the highest A-level of the Climate Performance Leadership Index (CPLI), and is the only one from nearly 2,000 listed companies in Greater China that makes it onto CPLI list.
For Delta, corporate sustainability is an ongoing road. The company will continue to carry out its corporate commitment and provide smarter and more environment-friendly lifestyles for future generations.
Meet the President: Jackie Chang
Jackie Chang was appointed president and general manager of Delta's EMEA and Russia operations in January 2010. Mr Chang joined Delta in 1992 as a sales representative and relocated to Delta UK as the regional manager in 1996. In 2004, Mr Chang was promoted to general manager responsible for EMEA operations and based in the Netherlands.
Mr Chang strives for change while maintaining work group unity and actively creating innovative business models. Mr Chang is accustomed to working in a variety of different cultures.
In addition to creating business on the European continent, Mr Chang has made significant contributions to Taiwan's diplomatic relations. From 2001 to 2002, he served as the president of the Scottish Taiwanese Chamber of Commerce. From 2003 to 2005, he actively participated in the Overseas Compatriot Affairs Commission as the United Kingdom's overseas consultant. In this way, Mr Chang has helped to create a tight-knit network of foreign diplomatic relations for Taiwan.
Mr Chang graduated from Taiwan National Central University and was awarded an Outstanding Alumni Award in 2011.
---
Tags assigned to this article:
namibia
---
You may have an interest in also reading…
Corporate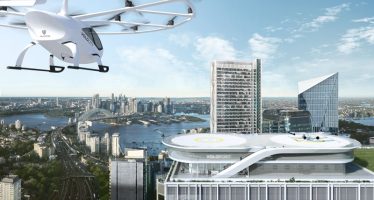 German start-up Volocopter pioneers sustainable air taxi and cargo solutions for urban communities. The German urban air mobility (UAM) firm
Corporate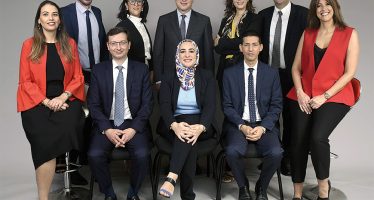 Consumer credit, carefully designed and fairly implemented, has the power to transform lives, promote financial inclusion, boost social mobility, and
Corporate Leaders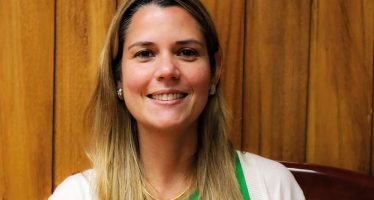 Banco Hipotecario President Celina Padilla Meardi has a vision to create better opportunities for her fellow Salvadorans through banking services.