Barclays Africa Group: Striving to Be the 'Go-To' Bank in Africa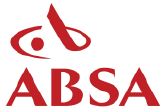 Barclays Africa Group Limited (Barclays Africa), listed on the Johannesburg Stock Exchange, is one of Africa's largest financial services groups. It is uniquely positioned as a fully global, fully regional, and fully local bank. Barclays Africa is 62.3% owned by Barclays Bank PLC (Barclays). Absa Bank Limited (Absa Bank) is a wholly-owned subsidiary of Barclays Africa.
The group was formed through combining Absa Group Limited and Barclays' African operations on 31 July 2013. Reflecting the enlarged group's Pan-African focus, the name changed from Absa Group Limited to Barclays Africa Group Limited on 2 August 2013.
Its registered head office is in Johannesburg, South Africa and the group has majority stakes in banks in Botswana, Ghana, Kenya, Mauritius, Mozambique, Seychelles, South Africa, Tanzania (Barclays Bank Tanzania and National Bank of Commerce), Uganda, and Zambia. It also has representative offices in Namibia and Nigeria as well as insurance operations in Botswana, Mozambique, Kenya, South Africa, and Zambia.
"Today it has seen continuous progress in business banking, as it strives to achieve its ambition of being the go-to business bank in Africa. This has been possible because it puts the customer at the centre of all it does."
Barclays Bank Kenya and Barclays Bank Botswana continue to be listed on their respective stock exchanges. Barclays Bank PLC has operations in Egypt and Zimbabwe which are an integral part of its African business. Barclays Africa continues to oversee the management of these entities.
Barclays Africa is a diversified financial services provider, offering an integrated set of products and services across personal and business banking, credit cards, corporate and investment banking, wealth and investment management, and insurance. It has grown into a leading financial services group in its chosen countries in Africa and selected customer and client segments. It combines its global product knowledge with regional expertise and its extensive, well established local presence.
Building the Banking Destination of Choice for Business in Africa
The group's goal is to build not only a sustainable, trustworthy business, but a business which customers and clients consider as the first choice for answers and solutions – their 'Go-To' bank. Two years ago, the group increased strategic emphasis on its business banking offering. Today it has seen continuous progress in business banking, as it strives to achieve its ambition of being the 'Go-To' business bank in Africa. This has been possible because it puts the customer at the centre of all it does.
It is no secret that Africa continues to develop at a rapid pace and is considered the new growth frontier the world over; this is why the group continues to uniquely position itself to be able to leverage these exciting opportunities across the continent for the benefit of its customers. Key to its success and managing its dynamic business banking franchises across all 12 countries, is the support of its dedicated staff that has a passion for relationship building and service excellence.
Absa is fortunate to be able to tap into the greater Barclays family not only for insights, but for support and learning as well. This makes it a fully global, fully regional, and fully local bank; putting it in the enviable position to best serve existing and prospective customers and clients by combining global product knowledge, regional expertise, and an extensive, well-established local footprint.
In their adjudication when awarding Absa Best SME Bank, CFI.co emphasised that Absa aims to empower entrepreneurs with more than just credit. The judges also highlighted Absa's nationwide network of seven enterprise development centres as another key component in enabling SMEs.
Apart from providing financing for small business, the bank has also started a range of other initiatives in support of entrepreneurship that existing or would-be business owners can tap into. In South Africa, the bank has in the past few years established entrepreneurship development centres throughout the country with the aim to encourage the development of small businesses across a wide spectrum of sectors, such as real estate development, agribusiness, and franchising.
Such initiatives stem from the bank's understanding that the small business sector requires the group to play a meaningful role by supporting entrepreneurs beyond just their financial needs. One of the largest obstacles facing small businesses is not financial, but access to markets. The ability to penetrate existing markets, or create new ones, is the difficulty SMEs face when having to compete with established businesses. Unique to these centres is that SMEs have access to Absa's procurement portal, which is a virtual marketplace that links SME suppliers with blue-chip companies and government bodies, to encourage corporates to buy more services and products from small and medium-sized enterprises.
Ultimately, the group's ambition is to help each one of its clients by putting world class banking solutions within the reach of every business in its targeted markets. The belief is that this approach will ultimately allow the group to achieve its vision of empowering SMEs to prosper, as it builds and aspires to be the 'Go-To' Pan-African business bank.
---
---
You may have an interest in also reading…
Technology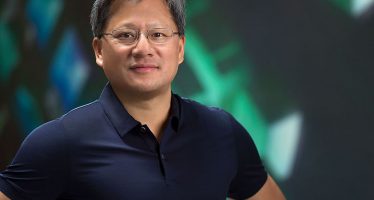 Nvidia CEO and founder Jensen Huang sees the world differently — and believes we soon will, too. Report by TONY LENNOX.
Corporate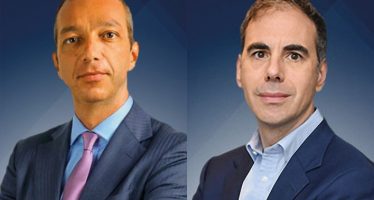 L Catterton Europe is the European fund of L Catterton, the largest global consumer-focused private equity firm. With more than
Corporate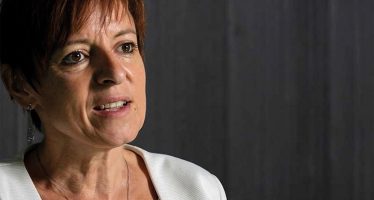 Since its foundation, Luxembourg-based Victor Buck Services has been providing solutions that allow customers to simplify their communication channels. The