Where are We Going? Nowhere, Fast, According to Travel and Tourism Stats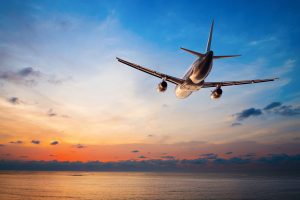 Whether domestic or international, business or pleasure, travel is an integral part of modern life — no longer just a luxury for the wealthy.
The rise of the affluent middle class, and increased access to global networks, have caused a rise in wanderlust. The cost has come down, too. The price of a first-class ticket on the Titanic, for example, was £30 (about £3,500 today). Travel is more affordable than ever.
By 2019, the global travel and tourism sector peaked in value at $9.2tn — and spending by tourists in the same year reached $1.5tn. But increased opportunities for the footloose and curious affected more than just holidaymakers.
Businesses have become more global, with offices and employees around the world. The constant flow allows for more efficient supply chains. And while businesses thrive, culture continues to evolve as immigrant populations influence and change food, fashion, movies, and music.
When Covid-19 struck, all sectors were affected.
After that 2019 $9.2tn high mentioned above came a drop — in 2020 — to $4.7tn; almost half. Stay-at-home-orders and measures to reduce migration stunted and stifled the industry. International border closures, complex testing procedures and more documentation proved effective barriers to casual travel.
For nations that rely on tourism, the pandemic has had a disastrous effect. According to the World Economic Outlook, the global economy shrank by 4.4 percent in 2020. For tourism-dependent economies, that was closer to 12 percent; Fiji saw an estimated drop of 21 percent. Many countries rely on the travel and tourism sectors to fuel economic growth.
The IMF says that in sub-Saharan Africa, tourism has been a key factor in reducing the wealth gap. Tourism-focused nations averaged a real-GDP per capita growth rate of 2.4 percent between 1990 and 2019 — faster than non-tourism-dependent countries. The sector has proven how valuable a tool travel can be to reduce wealth disparity. But countries such as the Seychelles and Barbados are locked into tourism, with insufficient resources to ignite other sectors.
A report form McKinsey and Co points to a few potential solutions. The firm analysed 24 economies which received a combined total of $100bn in direct aid for the ravaged tourism industry, and $300bn in aid across related sectors.
It recommends new financing mechanisms, such as revenue sharing for hotels competing in the same market segment, and government-backed equity funds for travel-related businesses.
It will take time for things to return to normal. With the confusing mess differing regulations, and the added hesitancy surrounding virus and vaccine rates, the IMF is estimating global tourism receipts will not bounce back until 2023.
But there have been some positives. Air travel has reduced, and so have greenhouse gas emissions. Destinations overrun by tourism have had a break and recovered some of their natural rhythms and pace.
The shift in our globetrotting ways has boosted eco-tourism and sustainability. One way or another, the pandemic may have irreversibly changed international travel.
Perhaps even for the better. Time will tell.
By Yogesh Patel
---
You may have an interest in also reading…
Asia Pacific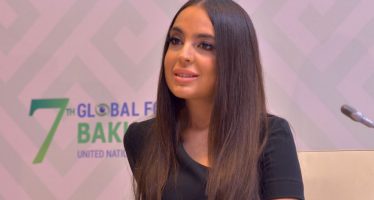 As Donald Trump moved into the White House, reluctantly swapping his gold-clad luxury pad in New York for the relatively
Lifestyle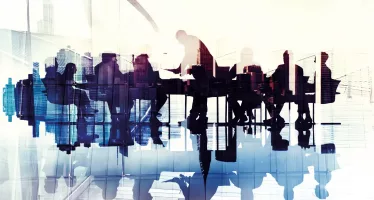 Does your chief exec have what it takes? Do you? Naomi Snelling tells you how to find out… Nothing can
c-19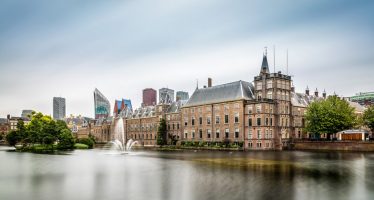 This month, The Hague has become the destiny of choice for EU prime ministers and presidents embarking on a pilgrimage