Mo Farah: Running for Fun, Profit and Charity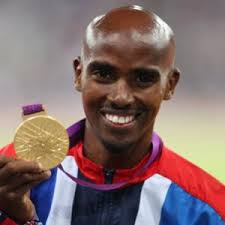 Mo Farah runs for his life. It is what he does and he is pretty good at it too. On the 10,000 and 5,000 metres, Mo Farah is the Olympic, world and European champion. He runs in a great number of other competitions as well and has recently taken to marathons and cross-country. If there is a track, Mr Farah will start running.
Though born in Somalia and living in the United States, Mo Farah is now a British runner. He received a CBE (Commander of the Order of the British Empire) in 2013 and was twice voted European Athlete of the Year (in 2011 and 2012). His recent move to Oregon was inspired by his coach Alberto Salazar who seeks to impose a more energy-saving running style on his pupil. Once safely in the US, Mr Farah admitted to running from the tabloids as well.
Identified as a gifted athlete at age nine by his physical education teacher at London's Feltham Community College, young Mo Farah initially dreamt of a football career with Arsenal. Plan B saw him becoming a car mechanic. However, Mo Farah's life was to run a different course. After joining the Borough of Hounslow Athletics Club at the prodding of his teacher, Mo Farah soon started claiming titles on the track.
"Now firmly established as Britain's greatest runner of all time, and one of the world's best to boot, Mo Farah has turned his attention to helping others."
In 2001, Mr Farah won his first major title on the 5,000 metres at the European Athletics Junior Championship. Over the next decade, Mo Farah trained with, and learned from, the world's best. He moved in with a group of Kenyan runners that included the 10,000 metre world champion Micah Kogo. These athletes not only provided plenty of inspiration, they spurred Mo Farah on as well.
Now firmly established as Britain's greatest runner of all time, and one of the world's best to boot, Mo Farah has turned his attention to helping others. With the well-funded Mo Farah Foundation, he aims to help alleviate poverty and improve health conditions both in Britain and the Horn of Africa. In Somalia and Kenya, the foundation is particularly focused on easing the plight of people displaced by internal strife and droughts. In the UK, the Mo Farah Foundation aims to help young people from deprived backgrounds find opportunity through sports or otherwise.
Contrary to many of his peers, Mo Farah does not shun politics and joined a recent campaign to urge the UK government to clamp down on British multinational companies that actively avoid paying taxes in the struggling emerging markets they operate in and take profit from. He has also repeatedly spoken out against profiling by US immigration agents who detain him frequently for extensive questioning, a treatment apparently stemming only from having a first name deemed suspicious: Mohamed.
Still, profiled or not, Mo Farah keeps running. Odds are that he is not even close to the ultimate finish line. Even at 31, his career on the track seems only to have just started.
---
You may have an interest in also reading…
Editor's Picks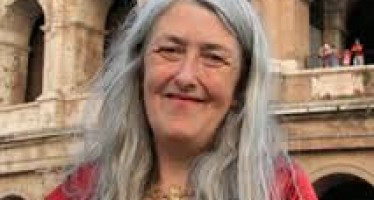 Mary Beard, professor of Classics at Newham College, Cambridge, is quite unusual. She is one of very few academics to
Editor's Picks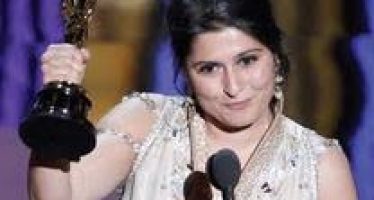 "Daniel and I want to dedicate this award to all the heroes working on the ground in Pakistan, including Dr.
Europe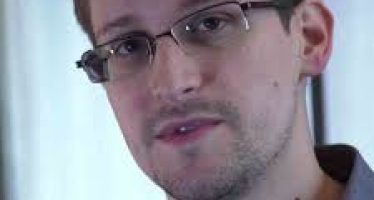 Legislation aimed at preventing acts of terrorism is now being misused to intimidate reporters and the media they work for.