Cristina Junqueira, Nubank Co-Founder: Brazil's Wonder Woman of Fintech
When the first Nubank card transaction was made in Brazil on April 1, 2014, you wouldn't have been a fool for failing to anticipate the swift growth of the neobank (one that operates exclusively online).
Nor would you have been alone in not realising how that development would transform the complacent world of banking — in Brazil, and elsewhere.
Nubank was founded in 2013 by Cristina Junqueira, Colombian David Vélez and American Edward Wible. Based in São Paulo, it proved so disruptive that by 2018 it had easily achieved "unicorn" status; in fact, with a valuation of over $10bn, it had surpassed it tenfold.
Cristina Junqueira was born in the former coffee capital of Riberão Preto, and moved to Rio de Janeiro with her family as an infant. She received a traditional education before moving to São Paulo to study industrial engineering at the city's prestigious university, USP. After graduating, she worked as an associate consultant at the Boston Consulting Group while completing her Masters degree in economic and financial modelling.
In 2007, Junqueira was selected for the One-Year Accelerated Programme at the Kellogg School of Management in the US. On returning to Brazil a year later, still only 24, she was immediately hired by the president of Unibanco, then the largest private banking group in the country. She was chosen to head the SME credit sector with a team of 20 — all older than she was.
The following year, Unibanco merged with Brazil's second-largest private bank, Itaú, to form a financial giant. Junqueira's vertiginous rise continued apace. In 2012, she was appointed portfolio manager for the Itaúcard but left, disillusioned, when her proposals for commission-free credit cards and direct communication for clients were ignored.
While contemplating her next step, she met David Vélez, who was working for American venture capital behemoth Sequoia Capital. He was increasingly frustrated by Brazil's incompetent, over-charging banking system. He didn't know the industry, but Junqueira did — and she shared his evaluation of it.
"I worked for the largest incumbent bank in Brazil for five years," she told Fortune magazine, "and I was just done making rich people richer. I was trying to make a lot of changes to make consumers' lives better, and failing miserably at it. And at some point I was like, 'you know what? I'm done'."
She and Vélez decided to give digital banking a shot. Her banking expertise was complemented by his experience in the world of venture capital, and the technical knowhow of third co-founder Edward Wible.
Their series A financing round coincided with Cristina's first pregnancy (she affectionately refers to her daughter Alice and Nubank as "twins"). In her seventh month, heavily pregnant, she travelled to California to meet putative investors. The day before giving birth, she signed a deal from her hospital bed. One day after, and she was back on the phone, apologising to contacts for any delay in getting back to them.
The founders chose the name Nubank for two reasons: firstly, "nu" sounds like "new", but also because in Portuguese it means "nude" — and they wanted to be a transparent organisation. That, and its policy of treating customers like human beings, has proven a winning formula. The company enjoys an NPS rating of +87 (Itaú's is +14, and considered acceptable).
Nubank is the world's largest digital banking startup, with over 25m customers, and it recently became the world's first and only company with a female founder to reach a valuation above $10bn. Junqueira modestly attributes this to the size of the Brazilian domestic market and the fact that there were 60m unbanked adults at the time. Inclusivity is important to Nubank, and the co-founders are justifiably proud of the fact that of the bank's 2,600 employees, over 40 percent are women and 30 percent identify as LGBT.
By the time her second daughter, Bella, was born at the beginning of this year, Nubank was in the process of launching its first product outside Brazil: a no-fee credit card in Mexico.
The modest mother-of-two has no nanny, despite her workload, and — not yet 40 — shows the verve and vision that suggests more great things are yet to come. Citing Wonder Woman and Margaret Thatcher as inspirations, Cristina Junqueira is clear: "I want my daughters to grow up in a world where they can dream of being whoever they want to be — and you can't dream of what you can't see."
---
Tags assigned to this article:
brazil
---
You may have an interest in also reading…
Technology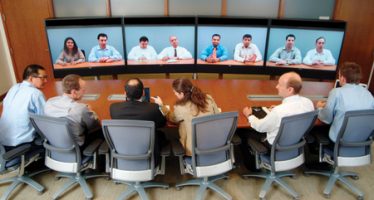 By Leonardo A. F. Palhares and Caio Iadocico de Faria Lima The times we live in have been shaped by evolution
Corporate Leaders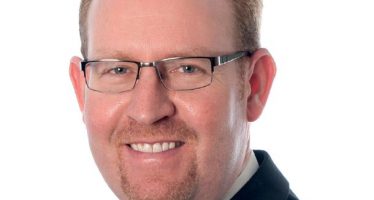 From a numbers guy of an automotive company to the CEO of one of the world's largest aluminium smelters, Tim
Editor's Picks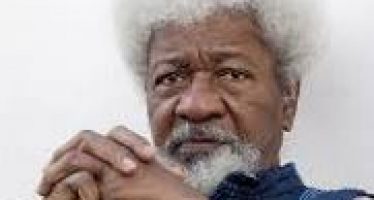 As religious fanaticism increases, "the scroll of faith becomes indistinguishable from the roll call of death." Nigerian poet and playwright