Working Hard — and Loving It: James Caan in his Element
On the face of it, James Caan has the whole enchilada: TV celebrity, philanthropist, and champion of entrepreneurship — with several global companies to his name.
He's also the founder and chair of the government-funded Start-Up Loans Scheme — which earned him a CBE. Behind the success lie dedication, persistence, and effort — and the courage to step into the unknown armed only with rock-solid self-belief and a can-do attitude.
His early years were not easy ones. James Caan was just two when he arrived in the UK from Pakistan. He grew up in the East End of London, which at the time was not the friendliest or most welcoming environment. The family home burned down — taking his tailor father's orderbook with it — but the Caans literally rose from the ashes, thanks to an indomitable spirit and admirable tenacity. "I like the challenge of building something, achieving something that no one else has done," he says.
"What excites or compels the man who wants to climb Mount Everest, or the sportsman who wants to be the greatest of all time? They want to achieve something. Entrepreneurs are the same; we are reaching for the summit."
And James Caan should know. He cut his entrepreneurial teeth at high school, where he sold jackets made by his father to his friends — taking a cut of each sale. After dropping out of school at 16, he went on to become one of the UK's most prolific entrepreneurs. Caan has started, scaled, and sold a string of businesses, including the recruitment company Alexander Mann — which he started from a broom cupboard in Mayfair, armed with just the Yellow Pages.
James Caan Hamilton Bradshaw
By the time he sold the firm in 2002, it was generating £130m in sales and had offices around the globe. The serial entrepreneur is furthering his legendary status with a global financial platform, Recruitment Entrepreneur International, which has a footprint in 18 countries. His other enterprises include Humana International and private equity firm Hamilton Bradshaw (James Caan remains its chairman today).
So, what's his secret? "You have to take one step at a time," he says. "You don't always know where each step is going to lead, but I'm a great believer in methodically working towards your goals."
Gradual progress leaves space for unexpected opportunities, he believes. "When you start something, it's because you're inspired and motivated: you find something that interests and excites you, and then you develop it.
"Sometimes it works, and sometimes it doesn't. But as you navigate your way through, you evolve, and your confidence grows, and you start to believe in yourself. You start to think, 'I can really do this'.
"Everything I've ever done has been one step at a time, I've never (tried to) run before I can walk. If anything goes wrong, you only drop a step, whereas if you run, you trip up."
Caan adopted his father's advice — "observe the masses and do the opposite" — as one of his guiding principles. Despite fallout over his name-change (from Khan to Caan) and his choice of a path different to that of the family business, Caan's respect for his father lay at the heart the project of which he is proudest: building and funding a school in Pakistan.
"When I went back to Pakistan for the first time and went into the village where my father was born, I saw lots of kids running around at 11 o'clock in the morning. I wondered why they weren't at school — and then I realised there wasn't one.
"It pulled at my heartstrings, because I knew my dad's story so well … he was in a large family, the country was in turmoil, and his family needed to live. My grandmother sent him to a tailor's shop to earn a trade at the age of eight, so he never saw the inside of a school.
"I wanted to provide other kids with the opportunity that my father never had. And I had an unshakable conviction: that I wanted to build a school that I would be happy to send my own children to.
"Everybody said I was mad, because it's a remote village, and I was trying to create an incredible building, and it was a bit out of place."
With typical tenacity, Caan built a state-of-the-art facility, naming it the Abdul Rashid Khan School, in honour of his father. "I'll never forget arriving on the first day it opened, and there was a queue of children a mile long," he recalls.
But he didn't just create the building; he also funds the teachers' salaries, school minibuses, and their running costs. Caan visits at least once a year.
"Living in the West, you realise that the best way to break the poverty cycle is through education. And it's an amazing feeling to realise that because of my father, these kids have a chance to change their lives. When I built the school, my vision was that I wouldn't just transform the lives of those children, but I would transform the lives of everyone in the village and the community."
Caan was there recently, and spoke to one of the English teachers. She was a graduate of the school and had come back to teach there after her university training. "And that was amazing," he says.
When Caan first published his business book, Start Your Business In 7 Days, he had no idea what a catalyst it would be. "Someone bought my book and gave it to Lord Young, who was the special advisor to David Cameron," he says. "One of the biggest challenges the British economy was facing was that we were not creating enough jobs."
Caan was asked by UK government to found and chair Start-Up Loans in 2012 — a government-funded scheme to provide advice, business loans, and mentoring to start-ups. The organisation has backed more than 50,000 businesses and created 64,000 jobs.
"To be recognised by the government, to head a campaign to turn the British economy, and create a country where you stimulate entrepreneurship — it was a really proud moment," he says.
Caan caught the eye of the producers of BBC programme Dragon's Den — and his role as a dragon made him a household name. His fame, and his calm and measured approach, became hallmarks.
Caan is on a global mission to ensure Recruitment Entrepreneur International becomes a leading support platform. "There's an undeniable desire to succeed and to become the best," he admits. "But mainly I choose the life I choose because I love it."
By Naomi Snelling
See here for the print version. 
---
You may have an interest in also reading…
Lifestyle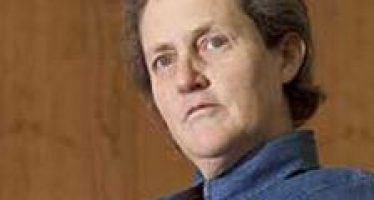 The lady thinks like a cow. In the case Temple Grandin (66), that is a compliment. Dr Grandin has singlehandedly
Editor's Picks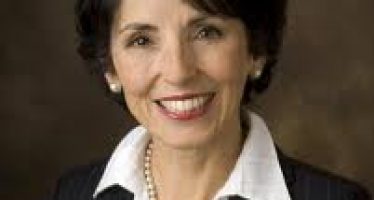 Inspired by Niels Bohr, Albert Einstein and the Apollo 11 Moon Landing, France Cordova became an astro-physisist and worked at
Editor's Picks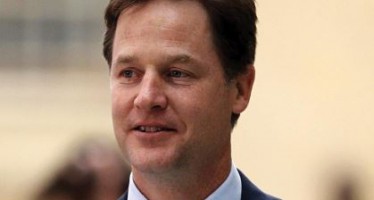 As David Cameron was celebrating his party's astonishing victory at the polls on May 8, his former coalition partner Nick