Federal Realty Investment Trust: ESG Pays Dividends at Leading Real Estate Investment Trust
'It not only helps us be a better business — it is our business,' says Federal Realty Investment Trust CEO Don Wood.
For more than six decades, US-based Federal Realty Investment Trust has been forging an enviable reputation for the ownership, operation, and redevelopment of retail properties in coastal markets.
The firm prides itself in delivering long-term, sustainable growth through investment in communities where retail demand exceeds supply. This overriding focus has enabled Federal to endure some tough economic cycles. Its commitment has been rewarded with 54 consecutive years of dividend increases — the longest annual dividend growth recorded among American REITs.
Federal credits its growth and resilience to financial discipline and a longstanding dedication to ESG principles which set the foundation for how, and why, it invests. Its portfolio features more than 100 top-notch properties, spread across 25 million square feet of real estate. Locations range from small local shopping centres to urban, mixed-use neighbourhoods. Environmental and social considerations have been front and centre for the firm since the 1990s.
Federal Realty Investment Trust initially focused on redeveloping its properties to include outdoor areas. Those spaces quickly became gathering places for local communities. In 2008, the company established a GreenBox standard for building out tenant spaces to minimise environmental impact. Two years later, it became one of the real estate pioneers to develop on-site renewable energy through rooftop solar arrays. In 2012, and the company earned its first LEED certification for its commitment to environmentally friendly design and construction.
Today, Federal boasts the highest solar-generation capacity of any publicly traded shopping centre REIT — and has invested almost $2.3bn in LEED-certified buildings.
"ESG has been a part of our business well before the term was widely recognised," said Federal CEO Don Wood. "We know that good financial investments can also serve a greater societal good — and keeping that in mind is a critical part of positioning our company for future success."
Federal Realty Investment Trust continues to demonstrate this positive mantra with investment and operational strategies focused on preserving and improving the long-term value and resilience of assets. Sustainability measures are put in place well in advance of the first blueprint for new construction and redevelopment. They are specifically identified for every investment of more than $1m.
Federal Realty Investment Trust's acquisition of new operating assets requires climate-related risks and opportunities, as well as resource conservation measures, be factored into capital plans.
The firm champions sustainable design and development by prioritising energy and water efficiency, reuse of materials, waste mitigation. It protects natural habitats by building only on sites which had been previously developed. Project-wide LED lighting, white and green roofing, on-site renewable energy, electric vehicle-charging stations and stormwater management are staples in its development and redevelopment activities — and its day-to-day operations.
"We understand that the decisions we make now have impacts for years to come," said Wood. "Our team continually looks for innovative ways to safeguard our assets, minimise our environmental footprint, and support the transition to a low-carbon economy —while delivering increasing value for our shareholders and other constituencies."
Federal's conscientious strategies don't stop there. Sustainable investment requires investment in people, and forging deep community connections. This means creating places that meet the needs of the surrounding neighbourhoods, and reinvesting in them as needs evolve. This means incorporating art into experiences and events that celebrate culture and diversity. It also means corporate and local philanthropic donations to spur economic growth and transform spaces and communities.
Positive transformation is evident across Federal's portfolio, but nowhere more so than in Assembly Row in Somerville, Massachusetts. What was once an unproductive, contaminated industrial site has been turned into a vibrant, mixed-use property that serves as an economic engine and community anchor for the city.
"Assembly Row encompasses all our objectives for sustainable investment," says Wood. "With significant local collaboration, we have built a place that serves the local community, supports local residents, and creates lasting value for all stakeholders."
Federal's investments have served to advance social equity in real estate. Over the past five years, it has worked with Primestor Development, a full-service real estate company focused on economic development in under-served neighbourhoods. Some $425m has been invested across nine properties, including the Freedom Plaza shopping centre in Watts, Los Angeles.
Freedom Plaza, lined with murals created by local artists, serves as a retail hub for community engagement, economic prosperity, and the ongoing redevelopment of the Watts neighbourhood. The centre has closed the "grocery gap" for residents by providing convenient access to fresh foods. The centre supports the people of Watts by requiring commercial tenants to hire locally; it also provides scholarship programmes for local youth.
Federal Realty Investment Trust has committed an additional $2m to Primestor's Urban Vision Fund dedicated to projects in low- and moderate-income markets.
Behind all Federal's actions, and progress, is a team of 300 talented employees that exemplify the company's ESG commitments. They are empowered by regular opportunities for professional development — and by their positive responses to challenges. Successes are recognised and celebrated; diversity, equity and inclusion are respected. Through good corporate governance, the company drives positive change and performance.
"We create exceptional places because we have an exceptional culture driven by exceptional people," says Wood. "I firmly believe that our success is a testament to the inherent sustainability and resilience of our company.
"We remain focused on a growth strategy that is built on a strong ESG foundation. ESG not only helps us be a better business — it is our business."
---
Tags assigned to this article:
ESG
---
You may have an interest in also reading…
Sustainability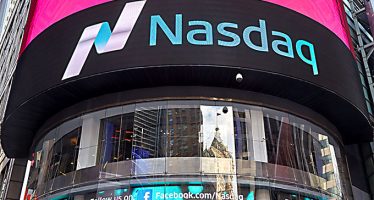 The prevalence and prominence of sustainability as a vital concept in the world – let alone the business community –
Sustainability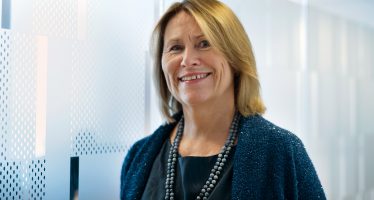 In pre-pandemic Oct 2019 (about 20 months ago) you wrote an article for CFI.co magazine that highlighted the importance of
Finance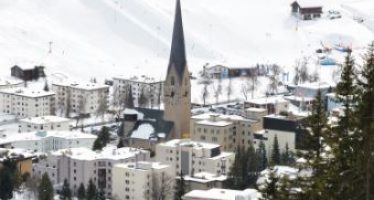 The emergence of a global market place may already be grinding to a halt. Before long, economic integration, a process