Abu Dhabi Securities Exchange (ADX): At the Heart of Vision 2030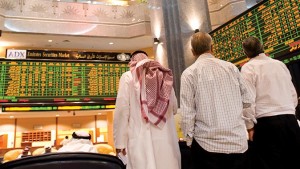 The Abu Dhabi Securities Exchange (ADX) was established in 2000 as a legal entity with autonomous status, independent finance, and management. ADX is also provided with the necessary supervisory and executive powers to exercise its functions. ADX began operations on November 15, 2000. The function legally attributed to the Abu Dhabi Stock Exchange are:
Provide opportunities to invest savings and funds in securities in order to benefit the national economy;
Ensure the soundness and accuracy of transactions and ensure the interaction between demand and supply in order to determine prices;
Protect investors through the establishment of fair and proper dealing principles between various investors;
Impose stringent controls over securities transactions to ensure sound and conduct procedure;
Develop investment awareness by conducting studies and issuing recommendations in order to ensure that savings are invested in productive sectors;
Ensure financial and economic stability and develop trading methods in order to ensure liquidity and stability of prices of securities listed on the market.
ADX is at the centre of the Abu Dhabi government's Economic Vision 2030. The vision, released in 2007, is a road map for the economic and social development of Abu Dhabi. The 2030 economic plan plays a vital role in ADX strategy since it places the financial market in the context of economic and social development. The development would be through diverting savings towards investment in the various economic sectors and developing the financial infrastructure of Abu Dhabi to transform the emirate into one of the leading finance and services centres of the region.
"The 2030 economic plan plays a vital role in ADX strategy since it places the financial market in the context of economic and social development."
At the end of 2015, ADX had 71 listed securities. Those securities include 66 public joint stock companies, 2 private joint stock companies, 1 Exchange Traded Fund (ETF), 1 convertible bond, and 1 Abu Dhabi government bond. The ADX had a total market capitalization of AED 447 billion ($122 billion) as at the end of 2015.
ADX allows for investors to trade through any of the registered brokerages at the exchange through advanced electronic automated services. The Exchange has signed a number of agreements with major financial institutions to provide custody services, including the National Bank of Abu Dhabi (NBAD), HSBC, Standard Chartered, Deutsche Bank, and Citi Bank.
In 2009, ADX was upgraded to emerging market status by FTSE, and in 2011, Russell Investments and S&P upgraded ADX to emerging market status as well.
In 2010, the ADX became the first market in the region to introduce an Exchange Traded Funds (ETFs) trading platform by listing NBAD OneShare MSCI UAE ETF, under the ticker symbol 1UAE, and established the necessary infrastructure for diversified investment vehicles.
ADX was voted a full member of the World Federation of Exchanges (WFE) in October of 2012. WFE membership is considered by many governments and national asset management associations to be an important prerequisite for their recognition and support.
In 2013, ADX was upgraded to emerging market status by both MSCI index (Morgan Stanley Capital International) and S&P Dow Jones, thus greatly increasing the likelihood of inward global investment flows.
ADX Most Notable Achievements:
Launch of Smart Kiosk (SAHMI). The kiosk offers an array of electronic services that include the issuance of new investor numbers, the modification of existing investors' details, access to financial reports and investment statements, etc. (first in MENA).
Adoption of XBRL – the global standard for exchanging business information (first in GCC).
Implementation of an automatic monitoring system (smart system) which automatically monitors and records transactions and other trading activities on the exchange (first in GCC).
The disclosure, on the ADX website, of the names of shareholders owning 5% or more of the share capital of any listed company (first in GCC).
The listing of shares of private joint stock companies (first in GCC).
The listing of ETFs (first in GCC).
Upgrade to emerging market status by MSCI (first, with Qatar, in the world since emerging market status was established by MSCI in 2007).
---
You may have an interest in also reading…
Projects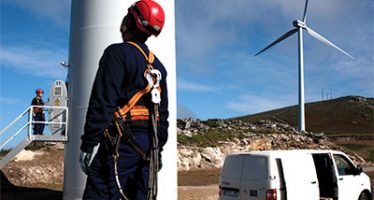 As global temperatures rise, weather patterns shift and natural disasters dominate headlines seemingly every other week, climate change has become
Asia Pacific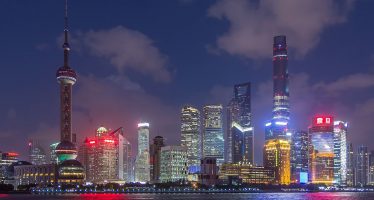 China's economy keeps recovering from the coronavirus pandemic-led crisis through the third quarter of 2020, as revealed by the numbers
Finance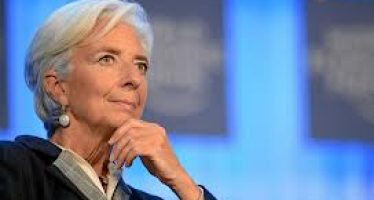 Extracts from a Speech By Christine Lagarde, Managing Director, International Monetary Fund U.S. Chamber of Commerce, September 19, 2013 I.