Paolo Sironi, IBM: 7 Bets for 7 Trends That'll Future-Proof Industries and Society
From generative AI to quantum technology, things are moving on a-pace.
When US President John F Kennedy gave his famous "Moon speech" in September 1962, against the backdrop of the Cold War, he described "an hour of change and challenge, in a decade of hope and fear, in an age of both knowledge and ignorance".
Those words could well have been uttered today. JFK acknowledged a pervasive anxiety and uncertainty that had taken hold, straining conventional approaches and systems. But rather than succumbing to this environment, he set out a vision of hope, inspiring progress to meet societal, technological, and business challenges.
Sixty years later, as climate change, economic turmoil and geopolitical conflict converge in the aftermath of a pandemic, businesses need an optimistic vision of progress to rally around — and leaders willing to bet on the future.
Technology is developing faster than ever, sparking debate about potential impact — whether positive or negative. Generative AI represents a significant inflection point, but its abrupt public availability has raised fears, and government eyebrows. ChatGPT has earned global media coverage, and is shaping a regulatory and political debate. It has inspired science fiction art and triggered intense debate about ethics and governance.
And it's not just AI. Quantum computing has been a holy grail of tech: it would change everything, if it ever moved from the theoretical realm to the practical. Despite billions of dollars spent on research, it has remained an arcane and distant pursuit for academics and theorists. But we are entering a decade when we begin to see business value from it. Quantum computers are getting ready to over-perform their classical cousins in a set of meaningful tasks.
Leaders who fail to understand and adapt will find themselves flailing in a changing world. In coming years, a profound computing revolution could disrupt established business models and redefine entire industries.
It's time to understand the now, the new, and the next of technology disruption — and embrace the opportunities, while protecting against the risks. This is particularly relevant for financial institutions, which need to manage risk, boost resiliency, and stay continuously compliant in a tumultuous macro-economic environment. But they must evolve by exploring new technologies and sources of revenue as they contend with non-traditional competitors.
This evolution can potentially intensify existing risks and create new ones which could be systemic if not properly managed. The question is how to stay ahead of the curve while being protected from cyber-attack vulnerabilities.
By working with the technology, businesses, scientists, regulators and policymakers should be able to slow global warming, prevent the next pandemic, manage systemic financial risks, and create a more sustainable future. The bets we make today redefine what's possible tomorrow. Drawing on real-world experience and in-depth research, IBM has identified seven business trends that are expected to shape the world in the next three years — and seven bets worth making to benefit from them.
Forward-looking businesses will focus on AI, sustainability, product engineering mindsets, design thinking for employees and client experiences, combining virtual and physical worlds, partnering to build resilient enterprises across ecosystems, and creating a new work-life continuum.
1 Implement secure, AI-first intelligent workflows to run the enterprise.
For years, we have known that AI would transform business in most industries, but adoption – while accelerating – has been slow and expensive. Foundation models change that: pre-trained AI can be used almost "out of the box" for tasks that can be automated and improved with minimum additional training.
Generative AI expands the scope of automation in administrative, marketing and service fields. User-friendly interfaces, such as chat or voice, have eased adoption. CEOs and boards of directors must understand how to seize opportunities and also make sure they mitigate risk. Corporate spend on AI ethics doubled between 2018 and 2021, rising from three to six percent of overall AI spend. According to the IBM Institute for Business Value research, organisations expect to increase investment by 40 percent over the next three years, as AI ethics laws are passed and regulatory oversight increases.
2 Avoid false choices between sustainability and profit — deliver both.
Many executives still see sustainability and profitability as conflicting, rather than complementary, but 80 percent of CEOs expect sustainability investments to deliver business results within five years. Many businesses set out aggressive decarbonisation targets before they knew how they would be achieved. Those commitments need to be made operational and economically viable. Integrating sustainability goals into operational metrics is still a limiting factor. Businesses need to to operationalise their goals today, and adopt technology to support automation, transparency, and accountability.
3 Invest as much in your software supply chain as your physical supply chain.
Every product becomes digital. Marc Andreessen's famous prediction has come true: software is eating the world — and AI is eating software. Companies will use AI to compose and reuse software from multiple sources, integrating a bill of materials into their own product development processes. They will use platforms to manage the end-to-end software lifecycle. That's why savvy executives are building a product engineering mindset. They understand that adoption is critical for success, and employees and customers expect a great digital experience.
4 Apply design leadership to change every aspect of the enterprise.
Experience matters more than we think. The best experiences create passionate customers — that might last a minute. A flash of genius isn't worth much on its own. It's the painstaking process of implementation that turns it into profit.
Getting there requires a keen understanding of human behaviour and relentless focus on design thinking. A great client experience starts by helping employees improve productivity and adopt new ways of working.
5 Invest now in augmented reality solutions with clear benefits.
The metaverse will enhance, not replace, the physical world. Hype has obscured momentum for augmented and virtual reality and AI, which can combine to bridge virtual and physical worlds as the latest Apple headset demonstrates. Executives should be preparing, with skills development front and centre.
6 Simplify, digitalise, and partner for a resilient enterprise.
Social, political, and economic environments are undergoing a radical transformation, impacting trade, talent, and the drivers of success. At the centre of this vortex are disruptive forces that need to be navigated.
The era of stable inflation and geopolitical relationships is gone for the foreseeable future, inviting supply chains to adapt to new geopolitical and economic cycles. In a fast-shifting world, no single company owns innovation, or has all the answers. Success is less about reinventing the enterprise and more about reinventing the ecosystem. In a time of challenge and change, rethinking legacy practices and embracing a new set of priorities will drive competitive advantage.
7 Embrace the new work-life continuum in a tech-enabled workplace.
Few executives have figured out the future of work: how to address the qualified skills shortage, or keep a talent pipeline of engaged, inspired, and inspiring teams. Human workers and AI are changing the nature of work and the skills required, particularly in creative, service, and administrative jobs. The impact will equal that of the Third Industrial Revolution.
At the heart of the new way of working is a social contract that adapts to new priorities and the realities of the post-pandemic workplace. Leaders must adopt talent approaches that make employees feel like strategic business partners, and enable them to cope with, and embrace, productivity-enhancing technologies.
As we enter the Fourth Industrial Revolution, that is a platform revolution, the world goes digital but digital transformations have not been easy for many businesses. Limited success is often a reality before coding even begins. Several reasons rise to the fore. First, C-suites need board engagement, particularly to help them address skills gaps within their workforce. Second, digital transformations require funding, but in ways that differ from traditional growth strategies, which can be challenging. Risk also must be managed – but in a new operational space, firms have limited experience dealing with a host of new vulnerabilities. Facing these decision-making challenges, the Seven Bets can help C-suites systematise their strategic approach and get organised to transform the way their firms do business, the way they add client value with technology inside ethical frameworks, and the way they collaborate across firms and industry borders to create a more sustainable future for the planet and humankind.
It's time to bet on the future, as our future is coming to us.
To learn more, access IBM Seven Bets.
About the Author
Paolo Sironi is the global research leader in banking at IBM, the Institute for Business Value, and he is author of business literature. His latest Banks and Fintech on Platform Economies has been Amazon bestseller in banking books worldwide.
---
You may have an interest in also reading…
Finance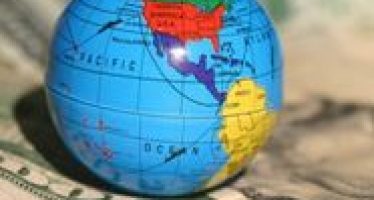 This is a response to Change the Economy – Save the World (06/01/2015) By Wim Romeijn, Editor, CFI.co Not even the
Europe
An IMF team visited Italy from June 24 to July 4, 2013, for the annual evaluation of the economy as
Technology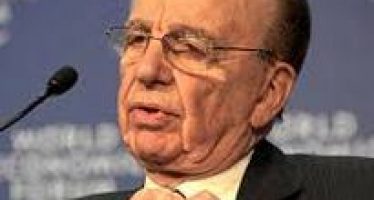 Australia is simply not big enough for Rupert Murdoch, though the country did give him his first break into publishing