The Roca Brothers: Community-Based Solutions for Food Security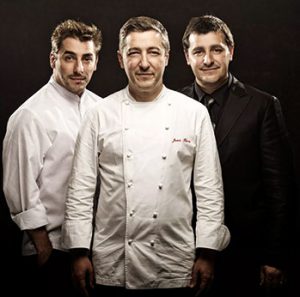 To become the best is not necessary to go global. Spain's three Roca brothers, celebrated as royalty in foodie circles, believe that food security begins at home.
The brothers have repeatedly questioned the viability of current agribusiness models which see foodstuffs trucked over thousands of kilometres before reaching supermarket shelves or dinner tables. The Rocas also advocate for the preservation of local and regional culinary traditions that enrich food diversity.
Jordi, Joan, and Josep Roca own and operate El Celler de Can Roca restaurant in Girona, just north of Barcelona. Established in 1986, the small and intimate restaurant seats no more than 45 patrons – who have secured reservations by booking almost a year in advance. Online booking is only available from midnight on the first day of each month and usually closes within a few minutes; slots get fill up rapidly.
As is to be expected at a restaurant twice voted best in the world, a three-course meal doesn't come cheap, though it is still considered value at an average of €190 per person, plus another hundred or so for the wines. That compares favourably to Sublimotion on Ibiza, another of Spain's top restaurants, which charges diners close to €2,000 for a tasting menu.
Head chef Joan Roca i Fontané, the oldest brother, is famed for his sous-vide style of slow cooking which can take up to 72 hours. He travels the world to promote his cuisine and his philosophy, a passion for excellence, family life, and, of course, gastronomy. He aims to rescue original flavours via the meticulous control of cooking temperatures. His first signature dish was also the one that brought him near-instant fame: warm cod served with spinach and a cream of idiazabal cheese, pine nuts, and a slowly thickened sauce of Pedro Xímenez sherry. Later, Joan Roca offered novel creations such as honey-laced foie gras and pork dewlap with green pepper samfaina, one of the basic sauces of the Catalan cuisine.
The Roca brothers receive considerable praise for their culinary research which has resulted in, among other things, improved techniques for cleaning oysters. They regularly publish their experiments and findings in peer-reviewed papers on topics as varied as the use of smoke in the preparation of food and the many ways in which customised distillates can be employed to enhance taste sensations. Recently, the Roca brothers have ventured into street food with a dedicated bar at Barcelona's upscale and trendy Hotel Omm, where they also run the Roca Moo restaurant, a 2.0 version of one of the city's most celebrated and traditional fine dineries.
Goodwill ambassadors of the United Nations Development Fund since early 2016, the Roca brothers have been at the forefront of the global campaign to raise public awareness of the Sustainable Development Goals (SDGs) that seek to eliminate hunger, unemployment, climate change, and inequality. The brothers focus their efforts on questions of food security and advocate for a food chain that is not only sustainable, but inclusive. The Spanish chefs were the first UNDP goodwill ambassadors to be appointed following the definition of the SDGs and will particularly contribute towards innovation in the growing, processing, preparation, and serving of nutritious food.
Joan Roca explained that food security encompasses much more than just ensuring superior crop yields and includes other essential elements, such as the protection of local sources and types of food, and the preservation of time-honoured culinary traditions that have grown out of specific circumstances and are often best-suited to ensure the most efficient use of limited resources.
The brothers are also involved with the establishment of training centres in a number of developing countries to help local communities combat waste, improve market conditions, and promote small businesses, particularly farmers who are often left out of the food equation altogether. "By entering into a dialogue with the farmers who work the land and grow the food, it is possible to improve livelihoods, boost the availability of high-quality food, and ensure the wellbeing of entire communities," says Joan Roca.
---
---
You may have an interest in also reading…
North America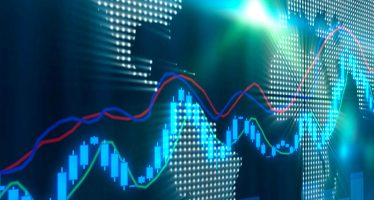 Given the rapidly changing state of our global economic and political picture, it can be daunting to integrate sustainability strategies
Lifestyle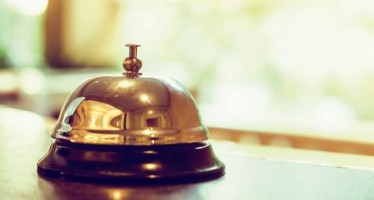 Africa's hospitality industry is set to meet the rising demand from international tourists, local business travellers, and the continent's own
Europe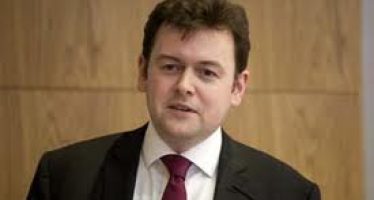 The CBI commented last week on the latest official labour market data, showing that employment grew by 16,000 and unemployment