María Dolores de Cospedal: Seeking More Bang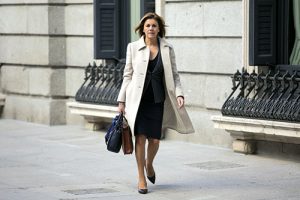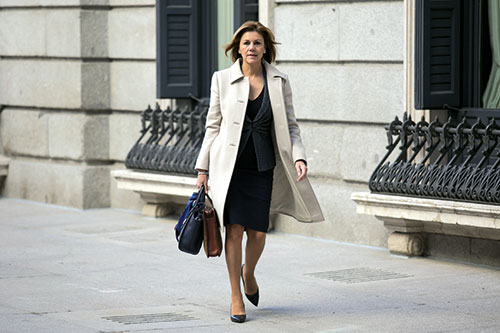 Almost nobody saw her coming. In barely ten years, María Dolores de Cospedal went from a political nobody to become Spain's minister of Defence – the second woman to claim that job – and partake in the secretive Bilderberg Conference, an invitation-only event where the world's behind-the-scenes powers-that-be meet to review global affairs and trends.
Mrs Dolores de Cospedal reached Madrid by stealth after serving first as a regional senator of the Castilla-La Mancha Region – a political backwater – and later as its president. She deftly managed to escape the fallout from a series of scandals surrounding the Partido Popular (PP), the conservative ruling party, convincing investigators that she had never accepted any of the top-up payments handed out to numerous PP officials who sought to supplement their incomes. The episode did, however, convince Mrs Dolores de Cospedal to refrain from accumulating jobs and salaries.
In a party that struggles to attract female politicians, Mrs Dolores de Cospedal soon found an open road to the top. Cleared from any and all wrongdoing, she is now being tipped as the likely successor to PP President Mariano Rajoy, the Spain's prime minister since 2011. In order to prove her savvy, she must first make her mark as minister of Defence and stand her ground in the usually acerbic politics of Spain.
Mrs Dolores de Cospedal was appointed to the job only about a year ago and has since worked hard to push the country's notoriously traditionalist military establishment into the 21st century. This represents an enormous undertaking. Whilst the Spanish government already in 2013 published an ambitious white paper on the country's cyber security strategy, the role envisioned for the military amounts to little more than a footnote. The need for increased cyber security became apparent during the recent political upheaval in Catalonia when it transpired that Russia-backed agitprop stoked the fires by swamping social media networks with incendiary messages.
As a result of the 2008/9 financial crisis which hit the country harder than most, Spain's national defence budget has shrunk by over a third. The cuts grounded the air force's sole electronic eavesdropping plane and its fleet of aerial refuelling aircraft, limiting the range of its F18 fighter jets. A plan to lease three Airbus A330 multi-role tanker transports was put on hold because of budgetary constraints. With the early retirement of the Príncipe de Asturias, the country's only carrier, the vessel's air wing of eight Harriers was also disbanded. A flight of six remaining Harriers now operates from the much smaller Juan Carlos I assault ship which lacks proper storage facilities.
The cuts to the defence budget axed a total of seventeen warships besides a number of mechanised army units. Mrs Dolores de Cospedal is credited with reverting this downward trend and has managed to secure modest spending increases aimed at pushing, over the next decade or so, defence outlays to 1.5% of GDP from their current level of barely 1.2%. She also is working on a detailed plan to obtain more bang for the proverbial buck by forcing the military establishment to embrace rationalisation and efficiency: "We now need to fight to better control spending patterns in order to make best use of the scarce resources available."
---
Tags assigned to this article:
spain
---
You may have an interest in also reading…
Europe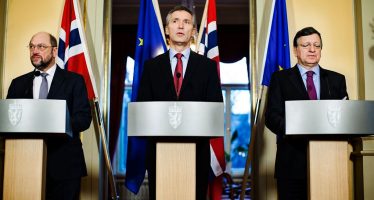 On Monday Dec 10th Norway's Prime Minister Jens Stoltenberg hosted a working lunch for EU leaders who will be in
Asia Pacific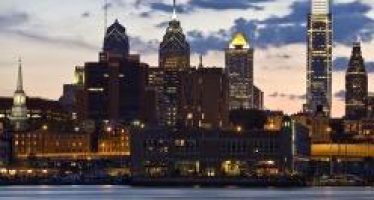 Focusing policies on competitive industries can provide jobs for the impoverished, hungry, restive urban millions As magnets for talent and
Editor's Picks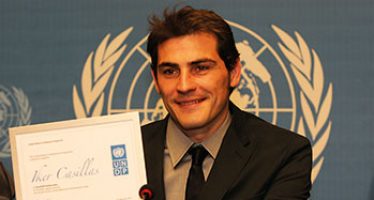 The first football player to play in 20 Champions League seasons is Spanish goalkeeper Iker Casillas, who now tends the