Davos: Inequality Causes Concern, Few Expect Improvement
A semblance of calm has returned to Davos. The World Economic Forum (WEF) has finished this year's proceedings and most of the 2,633 participants have returned home. Crews are busy disassembling the vast quantities of hi-tech hardware that provided security, communications, and other conveniences for the event.
Après-Davos is usually somewhat of a downer. This year is no exception. As summits go, the WEF stands apart: no decisions are taken or final statements released. The forum is first and foremost a networking event that allows high-level participants to swap ideas and experiences, and express opinions.
This time around, most participants seemed particularly concerned about inequality. The concentration of wealth into the pockets and portfolios of ever fewer people was considered the top trend on the WEF Global Agenda for 2015. On the eve of the Davos get-together, anti-poverty organisation Oxfam International released a study showing that by this time next year the wealthiest 1% of the world population will own assets equal in value to those held by the remaining 99%.
In a panel discussion on rising inequality, Professor Christopher Pissarides of the London School of Economics said that simply taxing the rich and handing money to the poor is unlikely to decrease inequality in today's open and globalised world. Prof Pissarides, recipient of the 2010 Nobel Memorial Prize in Economic Sciences, argued that fiscal receipts should go towards job creation and education rather than direct income support.
"On the eve of the Davos get-together, anti-poverty organisation Oxfam International released a study showing that by this time next year the wealthiest 1% of the world population will own assets equal in value to those held by the remaining 99%."
"Governments would be well-advised to use more imaginative ways of rebalancing incomes with policies supporting the creation of more and better jobs at the lower level while simultaneously investing in education." Prof Pissarides dismissed the Oxfam International study on income inequality as gratuitous: "Of course it's a shocking statistic and given the inequality it's not difficult to construct other shocking statistics. It's obviously something to worry about, but my view is that the real issue, and what you should really address, is poverty. We'd be doing better by emphasising ways of reducing poverty rather than by sensationalising the issue by saying how much the very rich people are worth."
Lack in Social Cohesion
According to Anne-Marie Slaughter of the New America Foundation, a US think-tank, government leaders the world over seem unable to ensure or deliver social cohesion: "In the United States, we are grappling with a racial divide and class divide the likes of which we have not seen for decades. We should be having a national dialogue about race, class, and justice, but we are not. We are seeing demonstrations, hearing different views through media but we are not having a national conversation."
Mrs Slaughter emphasised that voter apathy is part of the problem: "The political system is broken and we are unable to fix it." Similar views were echoed by most participants of the panel discussion on the last day of the Davos meeting. However, few of the attendees expected change anytime soon.
"Pessimism prevails. Most of the people I spoke with do not consider innovative policy initiatives likely to deliver tangible results," concluded Felix Salmon, editor at Fusion – a US television and digital news network. Mr Salmon predicted a regulatory revolution may in the end be called for to redress inequality.
Back in Business
Meanwhile, UK Chancellor of the Exchequer George Osborne called on the countries of the Eurozone to follow the example set by Britain's economic policy. In Davos, Mr Osborne said that both France and Italy could benefit from UK-style reforms. The chancellor also commented that Europe needs to get "back in business" and become more competitive and fiscally responsible.
Mr Osborne said that the $1.2tn quantitative easing (QE) programme announced last week by the European Central Bank (ECB) will not of itself prove sufficient to reanimate the lacklustre economies of the Eurozone: "In order for that to happen, the ECB's initiative will need to be accompanied by clear plans to make the continent more competitive."
George Soros, the flamboyant US business magnate and investment guru who in September 1992 broke the Bank of England and made over a billion pounds short-selling sterling, said that Germany is not being helpful by imposing austerity on troubled Eurozone member states and suggested that instead of QE, the bloc could have used its AAA credit rating to raise cash on the cheap.
Mr Soros is unimpressed by the ECB's big move and warned that it may lead to asset bubbles. However, Mr Soros' main concern is that QE could further exacerbate income inequality: "It will benefit the owners of assets while wages will remain under pressure through competition and unemployment." Mr Soros expects the divergence between rich and poor to have "serious political consequences."
No Comment
Also present, German Finance Minister Wolfgang Schäuble refrained from offering direct comments on the ECB's QE programme other than remarking that the central bank was doing its job "very well." Mr Schäuble reiterated his view that Eurozone fiscal policies have ample room for improvement. He also cautioned against complacency: "The moral hazard is that some countries may perhaps misunderstand the reasons behind this major injection of liquidity and postpone urgently needed reforms."
Though its flagship meeting in Davos has now ended, the World Economic Forum is by no means done. The foundation is already busy at work preparing for the East Asia regional meet – Anchoring Trust in East Asia's New Regionalism – scheduled to take place from April 21 to 23 in Nusa Dua, Indonesia. Other regional WEF events planned for this year are Advancing through a Renovation Agenda (May 06-08, Rivera Maya, Mexico), Shaping a New Strategic Context (May 21-23, Dead Sea, Jordan), and Then and Now: Reimagining Africa's Future (June 03-05, Cape Town, South Africa).
---
Tags assigned to this article:
france
---
You may have an interest in also reading…
Latin America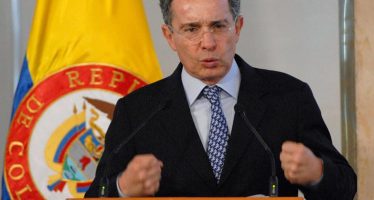 Bogotá Skyline at Night Maybe the Greeks could learn a thing or two from the Colombians. The change in Colombia
Finance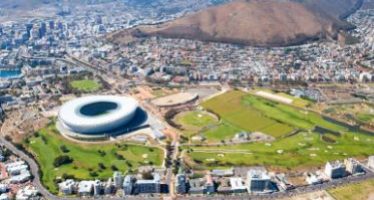 Africa is rising. These days, one cannot pick up a newspaper or magazine without coming across an article or some
Europe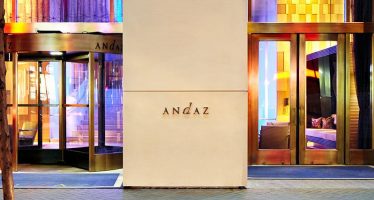 By David Drake Crowdfunding is taking real estate financing by surprise and the big players are taking notice. When Joe