Forbidden Pleasures: France Flouting EU Budget Rules
"A budget proposal written by poets and alchemists." That's how a visibly annoyed EU diplomat in Brussels described the 60-page draft budget for 2015 France submitted last week to the European Commission. While the document speaks of "substantial efforts at fiscal consolidation," the French government aims to shear only a tenth of a percentage point off its already excessive deficit spending, reducing the fiscal gap in 2015 to 4.3% of GDP while allowing the debt to balloon to 97.2% of national income. The country promises to comply with the Eurozone's 3% deficit norm only by 2017 – at the earliest.
The commission's Directorate General for Economic and Financial Affairs now has until October 29 to either reject or approve the French budget proposal. Its position is all but enviable. In fact, the European Commission has to decide if all members of the EU, irrespective of size, are equal or if some are a bit more so than others.
Many of the smaller countries that have already been forced to comply with the EU's budget rules will be watching developments closely. At a recent meeting of finance ministers in Brussels, these countries indicated that they will insist on equal treatment for all.
"To make matters worse, the French budget submitted to the European Commission is not bereft of wishful thinking when it comes to assumptions."
Meanwhile, France remains unfazed. Last month, the country's prime-minister Manuel Valls was quite adamant that France should not be compared to smaller member states: "We will forbid that." Mr Valls explained that France is a big country: "As such we cannot permit people to discuss our affairs in this context." Last week, French Finance Minister Michel Sapin upped the ante and brazenly stated that France will neither raise taxes, nor cut expenditure any further. "We simply won't do it. The €21bn in austerity measures already imposed are quite sufficient," said the minister.
To make matters worse, the French budget submitted to the European Commission is not bereft of wishful thinking when it comes to assumptions. A public finance watchdog in Paris noted that the draft budget expects household expenditure to increase by 0.7% in 2015. This seems rather unlikely in the midst of an economic downturn. On the revenue side of the budget some items – such as the now dropped plan for a levy on heavy trucks – will simply fail to materialise.
While the European Commission is not likely to be intimidated by the tough talk emanating from Paris, the incoming administration of Jean-Claude Juncker will also want to avoid a showdown. Mr Juncker counts on the support of German Chancellor Angela Merkel to keep the French in check. Still, the commission can only approve or reject the French budget and the latter option would have the impact of a nuclear bomb.
However, this being the EU, a compromise solution will eventually be found. One is already in the works. Mrs Merkel's European policy adviser Nikolaus Meyer-Landrut recently assured that Germany will strenuously oppose any punitive measures against France. In return for their unwavering loyalty, the Germans will want the French to present a credible timetable for the implementation of necessary fiscal reforms.
For all its own tough talk on fiscal prudence, the German government wants to steer clear of a head-on confrontation with its wayward neighbour. "You can't do that with France. Not with France!" exclaimed a close aide to Foreign Affairs Minister Frank-Walter Steinmeier. Because of their domestic fixation on fiscal austerity, the Germans do not wish to create the impression that they are responsible for any troubles that may arise between France and the EU.
Another possible way out is the dusting off of the previously shelved idea of "contractual agreements" – actionable instruments between the European Commission and a troubled member state that contain clearly delineated reform plans to be carried out within a set timeframe. Such an agreement would enable France to obtain yet another reprieve and see the deficit rules suspended for a few more years. The problem here is that the French have already twice received an exculpation from the rules.
Former European Commissioner for Economic and Monetary Affair Olli Rehn, now a member of the European Parliament, said that the reforms proposed by France are "wholly insufficient" and do not warrant any further reprieves: "If France must appeal to any exceptions, it should first deliver and then ask for permission to overspend."
In a twist perhaps unique to European politics, Mr Rehn's proposed successor as the EU budget tsar is former French Finance Minister Pierre Moscovici who – predictably enough – solemnly promised to respect the budget pact, and see to its implementation, during his parliamentary confirmation hearing.
---
Tags assigned to this article:
france
---
You may have an interest in also reading…
Banking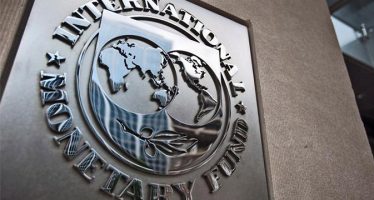 The end of the upswing phase of the commodity price super-cycle, after its peak in 2011, has lowered economic growth
Europe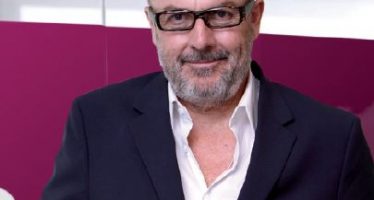 A Corporate Turnaround from Rags to Riches. In Spanish business circles, corporate trouble-shooter Manuel García-Durán is gaining quite the reputation.
Finance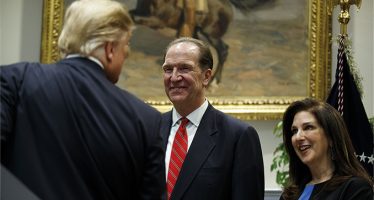 Some critics see the nomination and election of the new president of the World Bank, David Malpass, as a continuation