Dame Zaha Mohammed Hadid: Never an Understatement – Design Rooted in Nature
The work of Dame Zaha Mohammed Hadid, one of today's most accomplished and celebrated architects, has always been ambitious. To her many admirers she is the Queen of the Curve – a big-picture visual thinker with an impressive record of producing some of the world's most exciting and gorgeous modern buildings. Her detractors, however, accuse Dame Zaha Hadid of creating futuristic fantasies in which experimentation prevails over functionality. As such, she may be an heiress to the celebrated Brazilian architect Oscar Niemeyer who passed away last year, aged 104.
Dame Zaha Hadid was born in Bagdad and, growing up, spent some of her holidays in the ancient Sumerian cities of southern Iraq. She credits the local scenery of rivers and dunes with providing her an inspiration for life: "The beauty of the landscape, in which sand, water, reeds, birds, buildings and people all somehow flowed together, has never left me."
There were, however, lapses in her memory: "For many years I hated nature. As a student I refused to put a plant anywhere – a living plant that is. Dead plants were OK."
When Dame Zaha Hadid was awarded the prestigious Pritzker Architecture Prize in 2004, she was the first woman to receive the honour and the first Muslim to boot. She went on to claim the Stirling Prize in 2010 for the Maxxi National Museum of 21st Century Arts in Rome, and in 2011 for the Evelyn Grace Academy in London.
"I am equally proud of my architectural projects. It's always rewarding to see an ambitious design become reality."
Dame Zaha Hadid is responsible for over forty of the world's most talked-about buildings, including the wave-like Salerno Ferry Terminal; the sensually curved Heydar Aliyev Centre in Azerbaijan; the eclectic collection of shard-like walls that comprise the Serpentine Gallery Pavilion in London; the fear-inducing Innsbruck Bergisel Ski Jump; the purposeful BMW Central building in Leipzig; the Abu-Dhabi Sheikh Zayed Bridge evoking the undulating sand dunes of the desert; and the "double-pebble" Guangzhou Opera House in China.
Her first commission, awarded in 1994, was the design of the German Vitra Furniture factory's fire station. What might have seemed a rather mundane job to some was a rallying call for artistic exuberance to Dame Zaha. Though widely considered an architectural triumph, the building did not quite suit its original purpose and now houses a museum of chairs. Dame Zaha wasn't at all fazed and happily paid a visit to the museum.
More recently in Japan, Dame Zaha has met with fierce criticism over her design for the 2020 Summer Olympics Stadium. Her detractors argue that the proposed structure is far too large for its surroundings that include the iconic 1964 Olympic Stadium. The building, however, is sure never to go unnoticed.
Dame Zaha has perhaps surpassed herself with the sensual and intoxicating design for Qatar's 2022 World Cup Stadium. Here, her inspiration was derived from the traditional dhow.
Dame Zaha Hadid graduated in mathematics from the American University of Beirut before moving to London where she pursued studies in architecture. Over the last few decades, Dame Zaha has in turn taught at the Harvard Graduate School for Design, the Chicago School of Architecture and at both Columbia University and Yale. In 2006, the New York Guggenheim Museum honoured Dame Zaha with a major retrospective spanning her career.
Dame Zaha Hadid brings together East and West as she creates brave, new urban landscapes of splendid futuristic buildings whose shapes are often rooted in memories of a far different environment and of the innocence of days gone by.
---
Tags assigned to this article:
qatar
---
You may have an interest in also reading…
Europe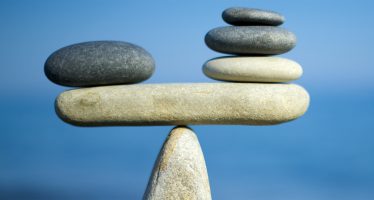 There is an increasing recognition of the need to reassess the intersection of global co-operation and security, and how Western
Editor's Picks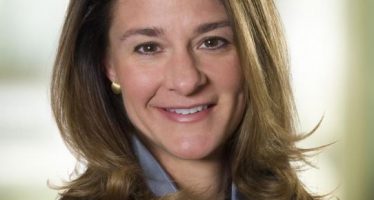 The Bill & Melinda Gates Foundation is the largest transparently operated private foundation in the world. Its global aims are
Banking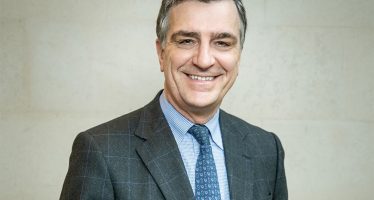 Delen Private Bank is specialised in asset management and estate planning for private clients. Group Delen has over 41 billion