Texans Sports Star JJ Watt has Acumen, Altruism, and Ability
American football was all abuzz wondering where celebrated NFL free-agent Justin James "JJ" Watt would end up after negotiating his release from the Houston Texans.
Watt had a decade-long career in Texas, winning over fans on and off the field. They were broken-hearted to lose Watt — but Cardinals' fans are delighted that he has chosen to make his nest in Arizona.
Watt explains how he converted his dream of NFL stardom into a reality. He broke down that giant, moon-shot goal by first studying former achievers and using their stats as a guideline. Then, he put in the hard work to reach nearly superhuman size, strength and speed.
But the Wisconsin-native is admired for more than his brute strength and broad shoulders; he also has sharp business skills and a big heart.
Watt, three-time defensive player of the year, received a flood of $99 donations to his namesake foundation during his short two-week span as a free agent. (Watt wore the number 99 jersey with the Texans.)
"Presumably attempts at bribes, judging by the messages attached with some," he joked. "Kids all over the country will benefit from your generosity. I'm truly thankful."
The defensive end established the Justin J Watt Foundation in 2010. The foundation's motto — dream big, work hard — is a reflection of his personal story. "Success isn't owned," he says. "It's leased; and rent is due every day."
His foundation has made hundreds of small-scale donations, most in the $1,000 -$5,000 range, to support after-school athletic programmes in 500 schools and 36 states. It organises an annual charity football game that has raised some $5.4m since 2013.
When Hurricane Harvey hit in 2017, Watt took to social media to drum-up support for those affected. He set a modest crowdfunding goal of $200,000 — and raked in more than $41.6m. The fund has helped to rebuild 1,183 homes and 971 childcare centres in Houston, according to Sports Illustrated, which named Watt as its Sportsman of the Year in 2017.
Watt keeps an active social profile, providing millions of followers on Facebook and Twitter with a carefully curated glimpse into his life. "I think he could write a book on how to present yourself on social media," said Brad Arnett, who has trained Watt ever since he switched from hockey to football at age 15.
"I know that my parents read social media, I know that my grandma sees my social media, and I know that there's a whole bunch of kids out there that see my social media," Watt says. "So every single time that I post something, I read it over and over and over again, from everybody's perspective — from my grandma's perspective to a little fifth-grader's perspective, to a parent's perspective, to my teammates' perspective, coaches, everybody. Just reading it over can make you re-think everything. There are plenty of tweets I don't send. A lot of 'em hit the chopping block."
Watt applies this same disciplined focus to everything he does. He subjects himself to a gruelling routine to stay in top form and endeavours to learn something from every experience and encounter.
As a charismatic man with lots of moolah, Watt gets plenty of invitations to hang out with A-list celebrities and business leaders from a wide range of backgrounds.
"We definitely talk about things career-wise — how do you handle it; how do you get to be where you are?" Watt shared via NFL News. "I love learning about other industries. And obviously I can't use everything in my own life, but I try and learn from it and say, OK, what can I use here, how can I apply this?"
Watt has picked up some shrewd negotiating skills. He signed a $100m six-year contract with the Texans in 2014, which included $51.9m in guaranteed base pay, a $10m signing bonus and an annual salary of around $16m. His Cardinals' contract is for two years and $31m, with $23m fully guaranteed.
Watt has supplemented his sizable earnings with an impressive array of endorsement deals: Gatorade, Reebok, Verizon, Ford, HEB Grocery, NRG Energy, Papa John's, American Family Insurance, Bose, Yahoo! and Fantasy Football.
Watt is married to fellow professional athlete Kealia Ohai, who plays soccer for the Chicago Red Stars of the NWSL and the US Women's National Team.
---
You may have an interest in also reading…
Sustainability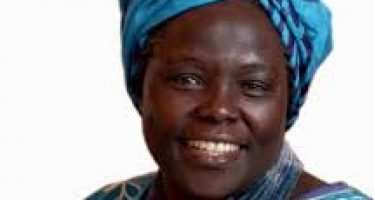 A young Kenyan girl named Wangari Maathai was sent by her mother to fetch some fresh water. As she reached
Heroes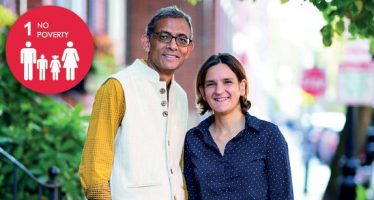 Abhijit Banerjee and Esther Duflo give new meaning to the term "power couple". The husband-and-wife team are economics professors at
Latin America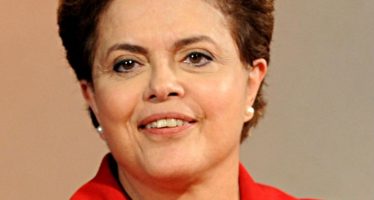 There is no denying that the main challenges facing the Brazilian economy include the achievement of sustainable growth and the