Enterprise Europe Network: Helping SMEs Realise their Potential
Small businesses looking to succeed in today's market need to trade across borders, invest in research and development and access finance and funding. A unique business support network set up by the European Commission and operating in 50 countries helps them to do just that.
The Enterprise Europe Network, made up of close to 600 local business and innovation organisations, is the world's largest business support network. It connects European small- and medium-sized enterprises (SMEs) to cross-border business and technology partners and offers valuable information and advice on how to access finance and apply for EU-funded programmes and protect intellectual property.
With branches around the globe acting as a one-stop shop, the Enterprise Europe Network helps companies to identify their potential, needs and relevant EU funding and finance opportunities. Active in the European and 23 countries in theAmericas, Asia, Africa and Middle East, the Network offers comprehensive advice and assistance to businesses and entrepreneurs free of charge, helping them make the most of the opportunities inEuropeand beyond.
After four years in operation, more than three million SMEs have already profited from the Network's support.
Improving access to finance for SMEs
Accessing finance is a key concern for small businesses. They often struggle to convince financial institutions to invest in them or lend to them. The EU has established tools specifically targeted at SMEs, providing guarantees, loans and equity to financial intermediaries who can then lend to small businesses or make available equity finance.
The tools have been specifically developed to cover areas of the market where access to finance is difficult and to target companies' start-up, expansion and business transfer phases. So far, more than 160 000 European small businesses have benefited from loans backed by the European Commission's financial instruments. On average, each SME that gets a guaranteed loan creates 1.2 jobs.
Other EU initiatives also facilitate access to loans and equity finance for SMEs, such as the PROGRESS Microfinance programme, specifically designed to respond to the needs of the European microfinance sector, and the initiative JEREMIE, which makes use of the European Structural Funds for SME finance.
All these instruments are not directly available to SMEs but are implemented by the European Investment Fund (EIF), which acts on behalf of the European Commission and works with selected financial institutions at national and regional level, such as banks and venture capital funds.
To find out more about the financial instruments and how to get in touch with them, start by contacting your local branch of the Enterprise Europe Network. Its experts will help identify the sources of finance that best suit your business and offer tailor-made advice.
Accessing EU projects and funding
European programmes offer funding opportunities in many sectors, such as research and innovation, environment, energy and transport. Companies can apply directly for these thematic programmes, on condition that they present sustainable, value-added and transnational projects. The EU's support comes in the form of subsidies which only cover part of the costs of a project, known as co-funding.
The major funding initiative is the Seventh Framework Programme for Research and Technological Development (2007-2013) or FP7 for short. The indicative budget for the SME is around € 1.3 billion.
The European Enterprise Network helps SMEs apply for FP7 funding, which can be a complex task. Network experts can help find international project partners, formulating their project ideas and increasing their proposal-writing and project management skills to prepare winning applications. So far, the Network has helped more than 1 500 SMEs to apply for EU research funding.
The Network also sees public procurement as a prime market opportunity for creative concepts, products and services. Members hold events to bring together buyers and sellers, and introduce companies to authorities who are actively seeking innovative products.
Case study: Uncorking new possibilities
Brought together by the Enterprise Europe Network, a Spanish SME has teamed up with German researchers in an EU-funded project to prevent contamination in wine corks.
A common fault in wine, 'cork taint' affects as much as 5% of the bottled wine inEurope, resulting in annual losses of €700 million. To combat the problem, a team at the Institute of Plasma Research in Stuttgart, Germany, is leading a project called Neatcork. The goal is to treat the corks in an atmospheric pressure air plasma process before sealing the bottles, eliminating any risk of cork taint.
For help assembling a research consortium the Institute turned to the Enterprise Europe Network branch Steinbeis-Europa-Zentrum, who invited the institute to meet with a group of companies brought to theStuttgartregion by the Network branch inBarcelona, ACC1Ó. One of them was the Catalonian Research and Innovation Centre (CRIC), a private research and innovation centre based inBarcelona. In fact, a local company with whom the centre has close ties, Maquinaria Moderna, an SME specialised in machinery for wine bottling, was looking for ways to avoid this spoilage.
The Neatcork project came to light soon after the company mission. The project has received €1.01 million in funding under the EU's research programme FP7 and it expects to develop a technology that can potentially benefit thousands of European wine producers.
Promoting cross-border cooperation
The European Enterprise Network encourages SMEs to do business across borders through partnerships and technology transfer agreements. In three years, 4 300 cross-border cooperation agreements were concluded through the Network with a total impact on sales growth estimated at € 450 million. Participating firms created 2 400 new jobs.
The partner organisations have access to two powerful databases: one for business partnerships and one for technology transfer. Company profiles and offers are inserted into the databases and made available to the whole Network. Local offices use the databases to search for the right match for their clients and then help them to link up. The databases are among the world's largest, and contain more than 23 000 profiles.
In addition, the Network organises brokerage events to bring companies together. Experts also provide advice on European regulations and intellectual property law.
Case study: Guided tours for the digital age
Thanks to the Enterprise Europe Network and Icelandic technical know-how, two former radio journalists from Germany are selling their multimedia city tours to iPhone users.
Through their Trier-based SME called Audiobits, Markus and Ute Schneider-Ludwig produce audio books, podcasts and self-guided audio tours. For help building the business the husband and wife turned to the Enterprise Europe Network, based at the IHW/HWK Europa- und Innovationscentre.
Using the Network's powerful business matchmaking database, Network expert Thomas Weinand came across an intriguing company, Locatify, a client of Reykjavik-based Network expert Kristín Halldórsdóttir at Innovation CentreIceland. The smartphone technology start-up was seeking content providers in the niche virtual tour guide field.
The companies agreed to cooperate, inspiring the Ludwigs to create a multimedia iPhone tour of Trier. The 30-minute tour of Germany's oldest city, complete with maps and images, is led by fictional wine merchant Claudius Publicus and Medieval-era nun Sister Brunhildus.
Seizing global opportunities
A recent study carried out by the European Commission showed that trading abroad is of major importance for European SMEs, and the European economy, given that internationally active firms report employment growth of 7% compared with only 2% for companies that have not internationalised.
However, SMEs face particular obstacles to tapping the global market, not least when it comes to access to market information, locating possible customers and finding the right partners.
In addition to helping European companies to make the most of their opportunities in the single market, the Enterprise Europe Network opens doors to markets beyond EU borders. With branches in 21 countries outside the EU – in Europe, the Middle East, Asia and theAmericas– the Network is well-placed to help European enterprises establish themselves in foreign markets.
Network experts also help SMEs facing complex issues such as compliance with foreign laws, for example mandatory rules of contract law, customs rules, technical regulations and standards, managing technology transfer and protecting intellectual or industrial property rights.
Case study: The sweet smell of success for Swedish firm
Dalecarlia Chocolates' star product is a chocolate praline in the shape of the Dalecarlian horse, Sweden's national symbol. With exports to more than 30 countries worldwide, the company wanted to bring the taste ofSwedento an even larger audience and break into one of the most attractive foreign markets, China.
The company contacted the Enterprise Europe Network based in the Teknikdalen Foundation in Borlänge for help. As one of nearly 600 partner organisations across Europe and beyond, the Borlänge hub was able to quickly contact its Chinese counterpart in the city of Wuhanand the University of Dalarna.
Together they looked for the right partner to distribute and promote the Dalecarlia brand. The Swedish company is now opening a sales office in China.
The Enterprise Europe Network was set up by the European Commission's Enterprise & Industry Directorate-General and is managed by the Executive Agency for Competitiveness and Innovation.
---
You may have an interest in also reading…
Europe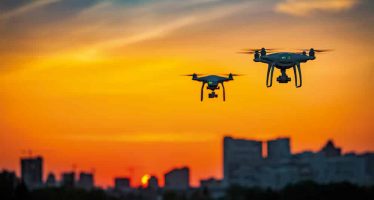 Drones are changing the way in which we interact with one another. From commercial applications to lifesaving transportation, drones are
Asia Pacific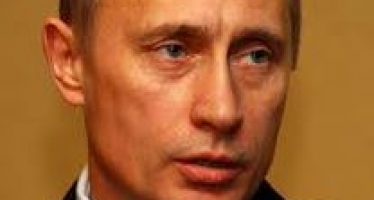 BRICS' relatively new phenomenon attracts increased global attention due to the optimistic predictions about its development, especially against the backdrop
Legal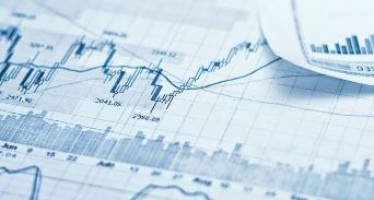 Unfortunately, fiduciary duty can be a contested term when it comes to investments, with different legal interpretations in countries around