Taking Underground Approach to Carbon Neutral Heating for Homes
Limitless carbon-neutral energy is right under our feet, says Kathy Hannun, the co-founder and president of geothermal giant Dandelion Energy.
While geothermal usually means magma-driven energy projects, Dandelion focuses on the Earth-powered heating and cooling of homes. Dandelion residential geothermal systems allow heat exchange by circulating a water solution through a closed-loop deep underground, where the temperature remains a steady 13 degrees Celsius. A fan system enables homeowners to regulate the temperature by pushing or pulling that heat.
Dandelion has a two-fold mission: to help homeowners slash energy costs, and to reduce carbon emissions. The company chose New York as its base and is eager to aid the state in its climate action commitments. In the north-east of the US, winters can be brutal and natural gas hard to find; burning fuel oil is a necessary evil for many residents. The heating and cooling of homes accounts for 25 percent of New York's carbon emissions, but Hannun's solution is a more cost-effective and carbon-conscious alternative.
Hannun was working as a product manager and Rapid Evaluator at Google's Alphabet's X lab when she started exploring the technology behind geothermal energy. She developed the idea with a colleague, James Quazi, and the two launched Dandelion as a spinout company in 2017 — Hannun as CEO, and Quazi as CTO.
"We saw an opportunity to do something — to innovate in a way that is beneficial for homeowners who are spending a tremendous amount on heating and cooling, as well as for the environment," Hannun told Fast Company, which named her one of its 100 Most Creative People of 2018.
Dandelion's geothermal systems release a fifth of the carbon emissions produced by fossil fuel-based systems, and can reduce energy bills by 50 percent, a win-win for people and the planet. Geothermal energy is safer than fossil-fuel systems, requires little maintenance, and makes little noise.
The technology for geothermal energy has been around for decades, but installation costs and complexity have made it a luxury product for a niche market. Before Dandelion, residential geothermal systems would cost about $50,000 — and those who could were happy to pay it. Hannun, a civil engineering and computer science graduate, was determined to bring geothermal to the masses, and she has done just that.
Dandelion has revolutionised the market with a geothermal installation offer for around $20,000. To put that price in perspective, a central air conditioner and gas furnace with all the ductwork costs anywhere from $6,500 to $12,500. The Dandelion system can be purchased with cash or via financing.
Hannun credits the solar industry for paving the way. "Because of solar, we have consumer loan products that allow you to finance products for your home over 20 years with zero money down," she says. "So, for homeowners who choose to purchase geothermal with a loan, they come out cash-flow positive. That sort of loan product didn't exist before solar, so we couldn't have offered it and overcome that cost barrier for consumers."
Apart from warming-up investors and moving legislation, the solar industry has attracted — and trained — some top tech talent. Hannun isn't above poaching a worthy candidate for the team. Dandelion's head of operations, Danny Rubin, previously managed the workforce, permitting and logistics of solar operations in the north-east.
"We're so lucky that we can just take somebody that grew up with the solar industry and then apply them to this problem," Hannun said.
Hannun counts herself lucky to have found favour with investors as well, and recently announced the close of a Series A-1 funding round that pushed total investments up to $35m. In the press release, she referred to 2019 as a "breakthrough year for Dandelion and residential geothermal", during which the company tripled its workforce and customer base.
"Humankind's dependence on fossil fuels is leading us in the direction of global instability and environmental ruin," Hannun told Forbes. "If we can work to make our energy sources clean and renewable, we will be in a much better position to succeed as a species. From my perspective, this is the defining problem of our generation."
---
You may have an interest in also reading…
Asia Pacific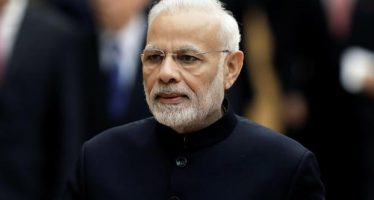 He definitely is the man of the moment. The establishment may disagree, but Prime Minister Narendra Modi of India sprang
Editor's Picks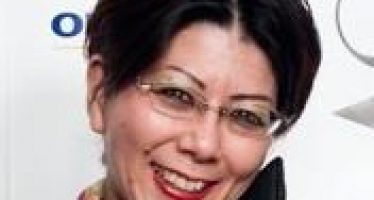 Human rights activist Betsy Kawamura, founder and director of Womer4NonViolence, works relentlessly to provide a platform for survivors of gender-based
Editor's Picks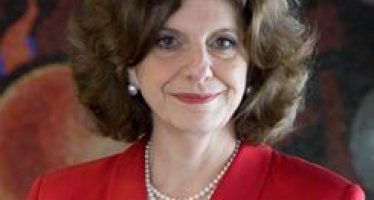 Dr. Maria de Lourdes Dieck-Assad is the rector of EGADE, one of Latin America's leading business schools. It is always