Joshua Wong: Teenager vs. Superpower
The sharp end of the pro-democracy movement in Hong Kong, student activist Joshua Wong is getting up close and personal with the Chinese powers-that-be who are in no mood to permit or tolerate political dissent. He may be just 21 and baby-faced, but it so happens that Mr Wong is quite headstrong and refuses to give up on his goal – democratic reforms for the former British colony, now a special administrative region of the People's Republic.
The public face of the 2014 protests and leader of the Umbrella Movement, Joshua Wong received two prison sentences, totalling nine months, for his participation in the events which started at Hong Kong's universities after the Standing Committee of the National People's Congress – a select group of caretaker lawmakers that sits when China's rubber-stamp parliament is not in session – mandated the selective pre-screening of candidates for the election of the region's chief executive.
Initially organised by the Occupy Central with Love and Peace (OCLP) movement as a civil disobedience campaign, others such as the Hong Kong federation of Students and the Civil Human Rights Front soon joined in, fuelling the staunchly nonviolent protest movement and causing the Chinese leadership to fear a repeat of the 1989 Tiananmen Square debacle when martial law was declared and troops with automatic weapons and supported by tanks cleared the landmark Beijing square of demonstrators who for six weeks had been venting numerous grievances and demanding freedom of speech. The military intervention caused hundreds – possibly thousands – of deaths and showed the world that for all its accomplishments, China remained a repressive state incapable of treating its citizens with respect.
As Mr Wong knows only too well, little has changed. He already served his first sentence and has now appealed the second one. He is momentarily free on bail. "They can lock up our bodies, but not our minds," says Mr Wong who vows to continue his fight for democratic reform and now leads the Demosistō Party, founded in 2016, which demands Chinese authorities comply with the terms of the Basic Law – the region's mini constitution – which calls for the chief executive and members of the legislature to be elected by universal suffrage according to "internationally accepted" standards.
Whilst in prison, Mr Wong met the very thugs hired by the Chinese authorities to roughen up protesters and sow unrest as agents provocateurs: "Strangely enough we got along quite well. There was no animosity whatsoever; they are not interested in politics and were just paid to do their job and afterwards reverted to a life of petty crime."
Mr Wong has been an organiser of protests since, barely fifteen, he mobilised around 120,000 high school students in 2011 to demand the government shelve its new "brainwashing" education curriculum – which it reluctantly did. He has been making headlines ever since: "Others in the movement were sent to prison on much longer sentences, yet the media somehow always highlights me. It is not that the attention to our cause is unwelcome, but there are others with more stories to tell."
The Chinese leadership seems at odds on how to handle Mr Wong, meting out almost symbolic sentences but stopping just short of silencing him. The prison terms also preclude Mr Wong from running as a candidate for his Demosistō Party. He has challenged the suspension of his political rights in court. Even so, the party managed to get one of its own elected in a by-election last March, beating a pro-China candidate whose campaign enjoyed the overt backing of the authorities.
Meanwhile, China is careful not to push its luck by going directly after Mr Wong and other dissidents for fear of radicalising the protest movement and undermining Hong Kong's fragile political stability. Mr Wong is, however, discouraged from accepting overseas speaking engagements and was recently deported from Thailand on a technicality at the request of Beijing. He also got into hot water over a publicly broadcast Skype video call with backers in Singapore.
Mr Wong, however, fails to follow Beijing's script and continues his campaign to strengthen the Umbrella Movement by reaching out to sympathisers elsewhere in the world. His remarkable life story is now featured in Teenager vs. Superpower, a documentary available globally – though of course not in China – on Netflix and in line for an Oscar nomination. "Ideally the people who previously associated Hong Kong with Jackie Chan and Bruce Lee, may spare us another thought by realising that our city is also a place fighting for democracy."
Early 2018, Mr Wong and two of his fellow leaders in the Umbrella Movement, were nominated for the Nobel Peace Prize by the US Congressional Executive Commission on China on the recommendation of its chairman, senator Marco Rubio (R-FL).
---
Tags assigned to this article:
china
---
You may have an interest in also reading…
Asia Pacific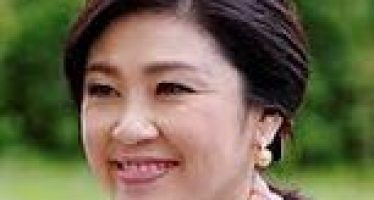 PM Yingluck Shinawatra easily survived a vote of no confidence in the Thai House of Representatives on November 28th this
Editor's Picks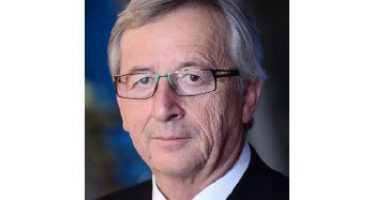 Dismissed and ridiculed as a failed small-town administrator with a penchant for fine wines and cognacs, European Commission President Jean-Claude
Editor's Picks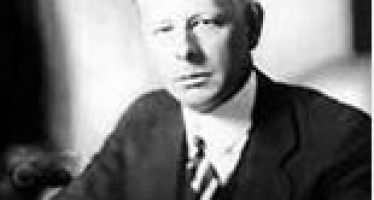 Playing the stock market in order to make a bundle is not a pursuit deemed suitable for the faint of