CFI.co Meets the Chief Commercial Officer of First Names Group: Kevin O'Connell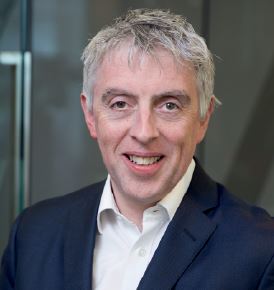 Aleading independent provider of trust, corporate, fund and real estate services, First Names Group is above all else a people business. Kevin O'Connell, the Group's chief commercial officer, says that "our belief in the value of our people-centric approach is evident not only in our name but also our vision statement – we believe our people focused Group will deliver superior client service."
It's a vision that arose out of the research conducted by a specialist agency prior to the business rebranding to First Names Group following an MBO in July 2012. The research was comprehensive and involved interviews with members of staff, clients, and advisers. The Group subsequently reframed its approach to service delivery around its key strength – people – and it has never looked back.
Five years on, First Names Group has grown from seven to fourteen jurisdictions and from over 250 people to over 800 "First Names". Along the way, it has expanded into new sectors, such as the fund administration space with its acquisition of Moore Management in 2013; grown its real estate expertise; and branched out into the alternative assets space with senior hires with expertise in superyachts, aviation, and classic cars. It has also garnered significant industry recognition with 36 awards, the latest being the CFI.co's Best Cross-Border Fiduciary Services Team Channel Islands 2017.
As Kevin explains, "we were delighted to receive the CFI.co award, especially as it recognises the multi-jurisdictional aspect of our service offering". He goes on to say, "we have a global client base so we ensure that our teams are similarly multi-jurisdictional in nature. We encourage our people to share their experience and pool their knowledge, drawing from an extensive, integrated platform of expertise and processes spread among fourteen key strategic locations. Moreover, our presence in and knowledge of the regulatory landscape in so many of the world's key financial jurisdictions mean we can respond to the varied and specific needs of our clients, either directly or via their trusted advisers."
This focus on its people means that the Group invests heavily in the professional and personal development of its First Names. It has always supported a blended learning programme of internal and external training, and in the last twelve months the Group has also introduced a bespoke development programme called Ascent 2020. This experiential programme encourages participants to guide their own development in an innovative, active way. "It's proved to be an excellent channel for bringing people together from across the Group and enhancing the cross jurisdictional communication that is a vital component in any business that truly offers services and solutions across multiple jurisdictions," states Kevin.
The Group's commitment to developing the skills of its people is also key to maintaining a director led approach to client relationships. True to its people focused culture, the Group recognises that the loyalty of its clients is retained primarily by the long term relationships that its experienced professionals forge with clients. According to Kevin, "we pride ourselves on building lasting relationships based on a deep understanding of our clients' priorities. Our director-led teams are structured around each client, matching expertise with requirements to ensure we're both responsive and efficient."
Having hit upon a winning formula, Kevin and his colleagues in the leadership team are in no doubt that the Group will stay true to its belief in the power of its people to propel the business to further success. "After all, when a client recently stated that 'you're not just First Names, you're first class', we're clearly doing something right," concludes Kevin.
---
You may have an interest in also reading…
Corporate Leaders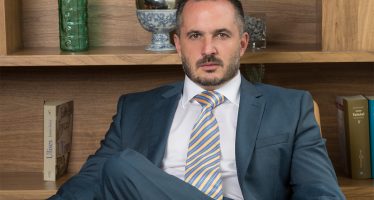 Leading Mexican ground transport company Traxion offers a one-stop solution for cargo and logistics as well as contracted personnel and
Corporate Leaders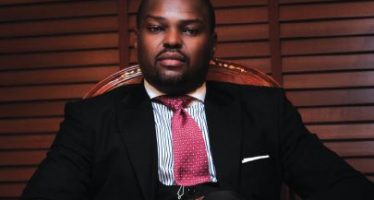 True leadership is often characterised by the capacity to translate strategic vision into reality and thus attain the positive impact
Corporate
Active Re was born after its Chairman and CEO, Juan Antonio Niño, saw the gap in the regional market of