CFI.co Meets the Founder & CEO of Park West Gallery: Albert Scaglione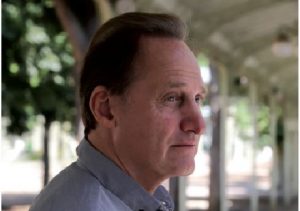 Albert Scaglione completely transformed art collecting through his passion and innate sense of ingenuity. By taking it outside of traditional gallery walls, he raised the level of excitement in fine art collecting and made the Park West Gallery experience available to customers around the world.
As a young man, the native of Nutley, New Jersey, found himself at Michigan State University in 1962 working his way from graduate assistant to assistant instructor to instructor with faculty privileges while pursuing his doctorate in mechanical engineering. In 1967, he became an assistant professor of mechanical engineering sciences at Wayne State University doing research and teaching such subjects as thermodynamics and fluid mechanics. Between 1964 and 1969, Mr Scaglione did research for NASA and was focused on the mission of landing a man on Mars. He was bitten by the art bug as a teen while working at a relative's gallery, and before he knew it, his passion for art overcame his passion for science. In 1969, Mr Scaglione made the decision to leave academia for the art world and opened Park West Gallery that same year.
Early on, Mr Scaglione recognised that he wanted to create meaningful experiences for collectors and the artists the gallery represented. That idea grew into Park West Gallery locations and auctions in prestigious hotels and on more than a hundred cruise ships worldwide, and the gallery's by-invitation-only VIP land events and exclusive art cruises.
Mr Scaglione met Peter Max in 1971 and very quickly became one of Max's most important art dealers. Soon after, while in Paris, he established key relationships with Yaacov Agam – considered the father of the kinetic art movement – and Victor Vasarely, one of the developers of Op Art. Mr Scaglione also worked directly with the prime dealers of MC Escher, Marc Chagall, and Joan Miró, giving him the opportunity to make those artists' work available to a larger segment of American collectors.
In 2006, Mr Scaglione and his wife Mitsie created the Park West Foundation to provide aid to underprivileged youths aging out of the foster care system in South-eastern Michigan. Through hands-on work, the foundation provides a sustainable support system to empower these young adults in developing critical life skills and self-sufficiency. The Park West Foundation quickly evolved and now provides support to a broad variety of organisations committed to strengthening positive values and leadership in local communities. Whether donating clothes and art supplies to those in need, contributing fine art and art books to universities, or supplying free event space to non-profit organisations, Park West Gallery and the Scaglione family are committed to making a difference in the lives of those in their community and across the globe.
In 2015, the Park West Foundation expanded its mission to include environmental conservation, art awareness, and education. To this end, the foundation has supported the Guy Harvey Ocean Foundation, Best Buddies International, the Forever Wild Foundation, and Turnaround Arts through artist and child prodigy Autumn de Forest. The foundation has also helped sponsor multiple museum exhibitions around the United States.
Extending the foundation's reach overseas, in 2016 the Park West Foundation and its founders became the first founding US sponsors of Prince's Trust International, a global charity founded by Prince Charles to empower disadvantaged youths around the world with real-world skills.
Mr Scaglione resides in Farmington Hills, Michigan.
---
---
You may have an interest in also reading…
After being named Best Digital Bank in the UK for the second consecutive year, Masthaven Bank's founder and CEO Andrew
Following the judging panel's selection of Olayan Financing Company (OFC) as the recipient of the 2012 Corporate Leadership Award, CFI.co
Haruna Jalo-Waziri, Managing Director and Chief Executive Officer of the Central Securities Clearing System Plc (CSCS Plc) has nearly three