CFI.co Meets the CEO of Edgars Stores: Linda Masterson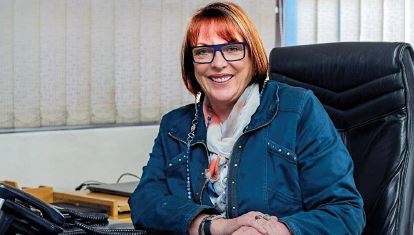 Linda started working for Edgars as Group Financial Director and, after executing various roles in the business, became CEO on the 1st of April 2010.
After a difficult decade during which the group's working capital was decimated by hyperinflation, Edgars Stores began the process in 2010 of re-positioning its brands and reaching out to potential customers with compelling ranges, value and credit products in a bid to re-capture its position as market leader in the clothing retail sector. Customer retention and appreciation were key focus areas from that re-start.
The first Zimbabwean Edgars store was opened in 1946 in Bulawayo. In 1974, the company was listed on the Zimbabwean Stock Exchange and was extremely well received, with shares continuing to be tightly held even in present day. By 1992, 87 stores were established in Zimbabwe, with a trading space of 54,800sqm. During the period following April 2007, amid the challenges associated with hyperinflation, Edgars consolidated the business and relinquished its poorer-performing stores. By the end of 2010, the number of retail outlets had fallen to 33. Despite closing 43 percent of its stores, Edgars did manage to retain 62 percent of its trading space. There are currently 53 Stores (40,282 sqm) under the Edgars and Jet umbrellas, while our manufacturing unit has been re-energised to its current, profitable position.
Between 2010 and 2014, Edgars recaptured its position as market leader, through a measured but bullish risk appetite and the re-establishment of credit to customers. "We aim to supply our customers with value for money by providing quality fashion merchandise for the family at competitive prices and superior customer service in convenient shopping environments. We believe that we are Zimbabwe's market leaders in the credit retailing of clothing and it is our resolve to remain so" Masterson says.
Employment Strategies
According to Linda, the Edgars Group is an employer of choice in the Zimbabwean job market. She attributes this status to a number of factors, the dominant reasons being that Edgars Stores is a high-profile company which has earned a reputable status, offering employees competitive remuneration packages and excellent training programs. Most importantly, it recognises employees for their contribution. "We strive to promote an environment where a lot is expected of employees but they are recognised for their efforts and treated with respect" emphasised Linda.
Customer Service Continuum
"We regard customer service as encompassing the whole supply chain; delivering the right product to the right stores at the right time, at the right price and in the right sizes and colours" says Masterson. The Group has well-established internal structures and procedures that support the business including planning, buying, distribution and IT.
Linda Masterson: No Dithering, Ever

Greatest Achievement: Raising a remarkable son of excellent character who is a wildlife veterinarian involved in community development. Happy husband of a talented artist and proud father of two boys.

Favourite Things: Edgars; its people and its customers, family, scuba diving, nature.

Pet Hates: Dishonesty and dithering.

Special Talents: Motivating people, strategising, execution.
Edgars is focused on developing strong partnerships with its suppliers to ensure the highest level of quality and customer service. As Linda explains, "Developing and maintaining key strategic 'win-win' partnerships with our suppliers is a key factor in successfully maintaining the customer service continuum, by providing the focused assortments expected of each chain.
We try to foster long-term relationships in order to develop synergies between ourselves and our suppliers." Quality control is rigorous and to international standard.
Customer Focus
"We believe in what I call our 'customer service continuum' where the customer is the focus at every stage in the pipeline. We invite customers to talk to us and we listen. Every few months, around 20,000 customers are contacted and invited to give us their views. Viewpoints received are considered by executive management and we learn and adjust accordingly. We regard a customer complaint as an opportunity – that a complaint, handled well, often results in a more loyal customer than if the complaint had never arisen in the first place. Every customer complaint reaches the desk of the Executive team, including mine, and we ensure that quality responses are given to our customers."
"We believe that we are Zimbabwe's market leaders as credit retailers and it is our resolve to remain so thanks to a loyal customer base. We value integrity, professionalism, productivity and, above all, people. Times are tough again in Zimbabwe and the economy is likely to continue to deteriorate through 2016 but we are a highly committed, highly focused team who look forward to the future with optimism" says Masterson.
---
---
You may have an interest in also reading…
Banking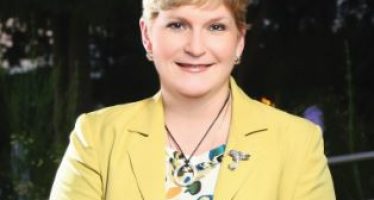 For the past six years, María del Rosario Selam-Housein has stood at the helm of the Banco del País, expertly
u4673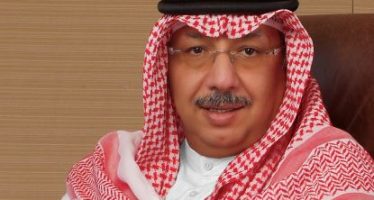 For over forty years, Kuwait International Bank (KIB) has been at the forefront of the drive towards innovation and excellence
Corporate Leaders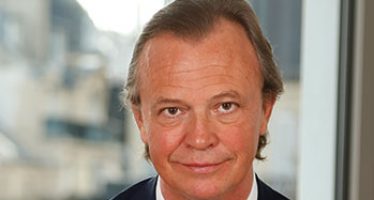 Performance arises from the union of talent and method. This is the conviction of Montpensier Finance, based on a long