CFI.co Meets the Executive Chairman of ISM Capital: Cliff Siegel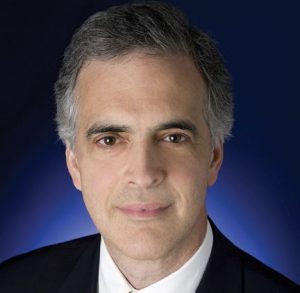 Cliff Siegel is executive chairman and co-founder of ISM Capital, a London-based investment bank that specialises in creating debt capital market-based funding solutions for mid-market companies around the world. Since its founding in 2008, ISM Capital has raised over $1.6 billion for mid-cap issuers across a wide range of sectors and jurisdictions via the international debt markets. The strength of the team Mr Siegel has helped build at ISM Capital has been recognised by readers of CFI.co and the Judging Panel, resulting in ISM Capital winning the award for Most Innovative Capital Markets Team UK, 2014.
Mr Siegel has over 30 years of experience as an investment banker. He joined the Cresvale Group in London in 1981, trading equity-linked securities, and went on to found Cresvale's US business in 1982. He joined Jefferies & Company in New York in 1990, and in 1993 returned to London to become the CEO of Jefferies International. At Jefferies—one of the world's most admired companies according to Fortune Magazine—Mr Siegel oversaw the opening of offices in London, Delhi, Paris, Zurich, and Tokyo. He also assisted in the creation of the Jefferies International Asset Management Convertible Fund, of which he was both chairman and CIO. Under Mr. Siegel's leadership, Jefferies International grew from a small trading business in London into a global investment banking enterprise with seven offices and over 400 employees.
After retiring from Jefferies in 2007, Mr. Siegel co-founded ISM Capital to focus on mid-market companies that often fall below the purview of larger investment banks and have experienced increased difficulty in obtaining credit from traditional sources such as banks. Since inception, ISM Capital has completed more than a dozen debt transactions. The common denominator of these deals has been innovation.
"ISM Capital's hallmark is our ability to find creative solutions to the financing needs of mid-cap companies, generally those with market capitalizations of between 250 million and a billion dollars. These companies are often underserved by the traditional investment banks and as a result lack access to the broader capital markets." As an example, ISM structured the first step down coupon for an Indian issuer, Sintex Industries, creating a sufficiently attractive deal to raise $140 million, allowing the company to refinance $125mm in maturing convertibles while complying with the cap on "all-in" financing costs established by the Reserve Bank of India. ISM successfully raised $150mm for Canadian-listed natural gas retailer Just Energy in the European markets, although the company, with revenues in excess of $3 billion, had never previously raised money outside of Canada. For Australian energy company Linc Energy, ISM helped the company to raise $265mm in the US high yield market by ringfencing the company's US oil and gas assets, providing funds both for the development of the US oil and gas business and the repayment of debt at the parent level. Other than bank lines, Linc had never previously raised money outside of the Australian equity market.
Mr Siegel attributes the remarkable success of ISM Capital to the decades of experience among the bank's senior professionals. "Collectively, we boast well over a century's worth of experience," says Mr Siegel, adding that the wealth of knowledge the investment bank has accumulated makes a huge difference when complex financial deals need to be hammered out or novel solutions are required for clients. "All of our senior team have worked at large investment banks, and find their ability to be creative at ISM hugely attractive. We invest the time to understand our clients' businesses and financing needs, and strongly believe in covering all options and examining a broad range of different financing alternatives. We believe this dramatically distinguishes ISM Capital from its competitors. We also believe that this approach will only continue to gain traction with clients in the mid-cap space as companies find access to capital increasingly constrained."
---
You may have an interest in also reading…
Corporate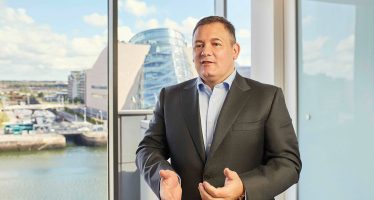 Rubrics Asset Management is an independent boutique investment manager, specialising in providing actively managed fixed-income strategies for institutional and private
Corporate Leaders
Bernhard Imbach has experienced almost every aspect of the banknote industry throughout his successful career over the last 35 years.
Corporate Leaders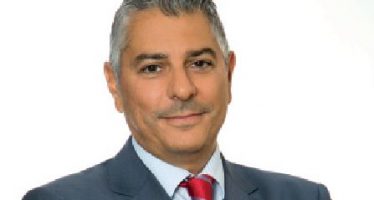 Nicholas Hadjiyiannis holds a degree in Quantity Surveying from the University of Reading, UK, and a Master's in Shipping Trade