Saying No to China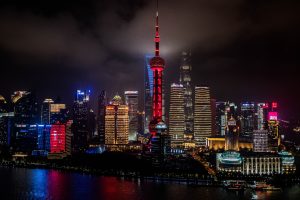 What had originally been announced as a series of conferences followed by a high profile summit in Leipzig to seal and celebrate a landmark investment agreement between the European Union and China, was downgraded to an online chat between EU Commission president Ursula von der Leyen and President Xi Jinping. The pandemic intervened, as did Hong Kong and a series of other irritants that prompted Brussels to re-evaluate its relations with Beijing.
During the video conference taking place today, obligatory diplomatic niceties will be exchanged: both parties are expected to express an interest in ironing out minor differences and work towards closer cooperation. That said, business is to be concluded without so much as a fig leaf for appearances' sake. The European Union is not about to be caught out on a limb offering or denying the Chinese trade and investment deals without knowing who, if anyone, is in charge in Washington.
It took seven years of negotiations to conclude that there is no chance of the highly anticipated investment agreement being reached anytime soon. The biggest stumbling block has been China's reluctance, or downright unwillingness, to restructure the state-owned segment of its economy. Time and again, Chinese negotiators promised their EU counterparts reforms to be enacted at some point in the future without, however, offering a firm timeline or any other specifics.
This foot dragging alone would have been enough to dissuade the EU from investing too much effort in cementing an investment deal. The suggestion to allow a select number of larger EU corporations privileged access to the Chinese domestic market was brushed aside as impractical, unfair, and insufficient. "Such marginal concessions add no real value and have convinced Brussel that no investment deal is to be preferred over a bad one," says Andrew Small, China expert at the European Council on Foreign Relations thinktank.
And then the corona pandemic happened. Diplomats in Brussels have been astounded at Beijing's willingness to wield its raw geopolitical power during the emergency to muzzle civic freedom in Hong Kong and impose the controversial new security law it redacted on the former British colony. The EU has also noted how China used the pandemic to almost cynically improve the country's international standing by extracting maximum propagandistic value from the supply of mostly faulty and subpar medical goods to member states struggling to contain the viral outbreak. The suppression of op-ed articles written by EU leaders and officials in Chinese media has also been noted.
The pandemic has accelerated a shift in EU foreign policy away from mere trade considerations and towards a more comprehensive approach that also includes human rights and, crucially, geopolitical concerns. Thus, Brussels prepares to flex its own muscles and shape a less altruistic foreign policy that affirms, and exploits, its power. The notion that, given time and encouragement, China might come to resemble a true market economy and inch towards a democracy, has been formally ditched. For the EU, China will henceforward be judged on its merits and no longer on wishful thinking. It is why President Jinping will have to make-do with a video conference carefully choreographed to prevent him from claiming any sort of victory or breakthrough.
The EU's first sustained foray into global geopolitics seeks to fill the space – if only momentarily – left by the United States. Brussels must consider the possibility, horrifying to many, that President Donald Trump may yet secure a second term in office, forcing the EU to replace the US on the world stage as the keeper of liberal democratic values.
The present diplomatic balance is markedly different from the one following the 2009 banking crisis when the EU also feared that China would use the downturn to strengthen its presence. Though Chinese companies and investors did snap up a port in Greece, a few public utilities in Portugal, and some real estate elsewhere, it was not felt that the country had abused its power or tried to undermine the EU's own standing. Beijing coordinated nearly all its moves with Brussels and showed a deference that was much appreciated at the time and bought the country a considerable degree of goodwill.
President Jinping follows a markedly more aggressive policy and barely tries to disguise his government's determination not to waste the current crisis – and the power vacuum left by the US after that country entrusted its foreign and trade policy to ideologues, rogues, and amateurs. The EU seems no longer willing to turn a blind eye whilst China expands its influence by showering smaller Eastern European member states with investments under the Belt and Road Initiative (BRI). The Commission in Brussel was barely able to mask its shock and surprise when Italy formally joined that initiative last year.
China's expertise in forging bilateral deals with weaker member states angling for its money, patiently chipping away at Brussels' own influence, has backfired: belatedly, the Commission has come to realise the danger of indulging Beijing and treating China as an up and coming global power looking to occupy its rightful place on the world stage. That naiveté is now passé and the kid gloves have come off.
Earlier this month, EU High Representative for Foreign Affairs and Security Josep Borell called on member states to display a 'collective discipline' when dealing with China. The European Commission and a number of individual member states such as Germany, Denmark, and The Netherlands have already enacted measures to protect their businesses against hostile or uninvited takeovers by Chinese companies acting as a front for state-owned enterprises. The Commission is finalising a set of three complementary measures to protect European intellectual property and business interests.
The new legislation currently under consideration is primarily meant to give member states an option to turn away China by invoking EU rules, saving them the embarrassment of offending Beijing outright. 'Go talk to Brussels' is the new way of saying no to China.
---
---
You may have an interest in also reading…
Brave New World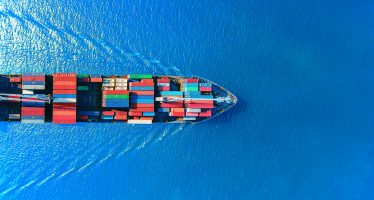 An overly familiar term in the 2020s, "quarantine", dates from the 14th Century and is derived from quarantena — Italian
c-19
Argentina has defaulted on its public debt – again. The country is familiar with the script that follows and unlikely
Corporate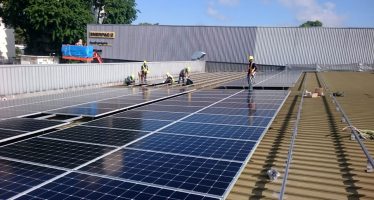 The Covid-19 pandemic has been the defining event of 2020 for businesses and individuals alike. This was equally true for