Schalke 04 Fighting for Its Life and Soul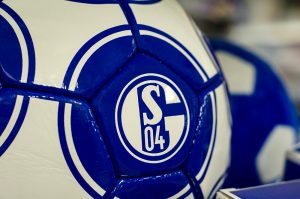 Ausgliederung. What wrecked the deep emotional bond between British football fans and their club is now coming to Germany: The privatisation of the beautiful game. Diehard supporters would probably prefer to describe the trend as a 'corporate sell-out' that changed the dynamics of the game forever by exposing it to big money.
With about 160,000 active members, Schalke 04 is one of the largest sports associations in the world. Its eponymous football squad usually dwells in the upper echelons of the Bundesliga whilst the club's lesser known but equally competitive handball, basketball, athletics, table tennis, and winter sports teams also claim more than their fair share of trophies.
Just five years ago, Schalke 04 was firmly established as one of the richest football clubs in the world with an estimated worth of some €650 million. Last year, Schalke 04 generated well over €270 million in operational revenue. However, all is not well in Gelsenkirchen, the rather drab industrial city in North Rhine-Westphalia that is home to the club since its founding in 1904.
The mid-season suspension of the Bundesliga due to the corona pandemic has caught Schalke 04 short and brought to light a number of major management debacles that now threaten to financially ruin the club. According to Kicker, a well-respected German football magazine, Schalke 04 urgently needs the €16 million in television rights it is owed to keep the liquidators at bay. However, a number of broadcasters, including Sky Sports and ARD, have stopped all royalty payments to clubs.
Due to its status as an association, Schalke 04 is unable to bring in outside investors. Over the past decade, the club has also taken on a debt, now approaching €200 million, in order to keep up with privatised competitors.
Placed sixth in the Bundesliga when the competition was suspended in March, Schalke 04 may miss out on European championship games altogether if the club fails to secure a string of home-turf victories when the league resumes on May 15. However, in the remaining 'phantom' matches Schalke 04 will suffer more than most the absence of its 'twelfth man'.
The remainder of the German competition will be played without the presence of fans. The club now desperately needs to win its next games in order to claim a ticket for the qualifying rounds of the Champions League – the only sure way out of its financial predicament.
Schalke 04 supporters, a particularly vocal lot, have resisted attempts at 'ausgliederung' and refuse to consider any statutory changes that would undermine their considerable say in the running of the club. They suspect that the cash crunch caused by the corona pandemic is being used as a way to force through the detachment of the main football squad from the association and set it up as a private business.
Schalke 04's chairman and fan Numero Uno, Clemens Tönnies is worth an estimated $2.1 billion and would not at all mind to shovel a fair bit of his cash into the club. He is, however, quite reluctant to suggest such an investment to the fans as it would necessitate a number of fundamental changes to the club's organisational structure. Mr Tönnies, who owns a string of meat packing plants, does not seek power and is quite attached to tradition. He would much prefer to keep things as they are and understands the passions that Schalke 04 arouses in Gelsenkirchen.
Still, the club's regional nemesis Borussia Dortmund has completed its privatisation ordeal and is now run as a private business. It was, in 2000, the first German football club to obtain a listing on the Frankfurt Stock Exchange. The corporate makeover has fattened Borussia Dortmund's cash reserves and significantly increased the club's buying power.
Another regional rival, Bayer Leverkusen, also separated its football squad from the association and has since gained access to a considerable pool of money. However, Schalke 04 supporters deride Bayer as a 'plastic club' that lacks passion and fails to inspire loyalty. With its family-friendly image, the squad from Leverkusen is the odd one out in the Bundesliga and, say Schalke and Borussia fans in rare unison, as such well suited to be run as an extension of Bayer AG, the chemical giant that is the club's long-time sponsor.
After revenues from ticket sales and television rights have dried up, Schalke 04 had to face a severe liquidity crisis. Just before the pandemic struck, club management had repeatedly and embarrassingly dropped the ball by failing to secure the timely renewal of player contracts which allowed a few of them to escape transfer-free. It is estimated that Schalke 04 over the past few years missed out on $100 million or more in transfer fees.
Schalke 04 star players departed in droves: Leon Goretzka slipped away to Bayern München, Joël Matip signed with Liverpool, and Sead Kolasinac found his way to Arsenal – all without their former employer being any the wiser. The haemorrhaging of players continued this year with the departure of Alexander Nübel, the exceptionally talented goalie who followed Mr Goretzka to Bayern München.
Though Schalke 04's name and reputation remain formidable as ever, the club's depleted cash reserve prevents the signing on of top talent. A good player with potential is hard to secure for less than $20 million. It is the sort of money that Mr Tönnies can perhaps spend without flinching, but not his club.
Schalke 04 supporters argue that their emotional bond with the team is priceless and should not be monetised. They take pride in the fact that Schalke 04 players immediately agreed to forego part of their salary to help keep the association's 400 workers employed. That, and the willingness of season ticket holders to waive refunds for games not played, shaved almost $10 million off the club's expenses.
Management has opened discussions with members to explore possibilities. One is to sell or mortgage the domed Veltin-Arena which the association owns outright. The club's extensive training grounds, occupying prime real estate, may also be mortgaged.
Schalke 04 supporters remain adamant that their club will not be privatised, even if that means a lower average ranking in the Bundesliga and foregoing European football – the cash cow of most major football teams. However, the crisis at the club may soon become existential in nature should the squad, deprived of key players, fail to work a miracle.
The corona pandemic has affected football clubs the world over. In Belgium, second tier FC Lokeren was declared insolvent by a Dendermonde court in April, just months before the club was to celebrate its fiftieth anniversary. FC Lokeren now hopes to merge with a local amateur club and so at least see its name survive.
However, it is rare for troubled football clubs to disappear altogether. In Germany, France, and The Netherlands, municipal authorities often step in to ensure the survival of the local club. Richer clubs in Germany have already promised to help out rivals stricken by the pandemic with millions in subsidies. Dutch Ajax and English Chelsea both have plenty of cash to spend and hope to benefit handsomely from a depressed transfer market.
Meanwhile, really big clubs with almost limitless financial firepower before the pandemic struck, now struggle to recoup risky investments in promising but yet unproven players made in pre-corona times. Barcelona 'bought' Ousmane Dembele for €105 million in 2017 but even at half price can find no buyers for the Senegalese forward.
Barcelona President Josep Bartomeu thinks cash transfers are out and player swaps the new normal. It is a public secret that Mr Bartomeu wants to bring Brazilian star striker Neymar to Barcelona. He is working on what the Spanish press has already dubbed the 'swap of the century' that will see Neymar, now under contract with Paris Saint-Germain, possibly exchanged for a number of Barcelona players.
In Europe, football is big business with annual revenues bordering €30 billion. The pandemic caught most clubs on a financial high. The game will survive just as it did during the Great Recession of the late 2000s when revenues slumped to barely €16 billion. Hard times require clubs to live within their financial means. To accomplish that, player salaries – the clubs' biggest expense – will be slashed.
Financially supercharged by the proliferation of pay TV, player budgets have become bloated in a sort of merry-go-round that increases the volumes of cash being pumped through the sector without necessarily improving the quality of the sport. Precisely the point Schalke 04 supporters have been trying to make all along.
---
---
You may have an interest in also reading…
c-19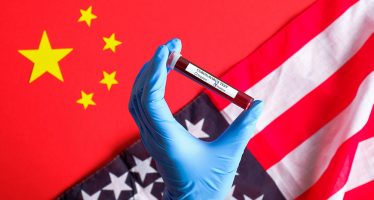 The currently much deplored absence of a social security safety net is a feature – and not necessarily a bug
Finance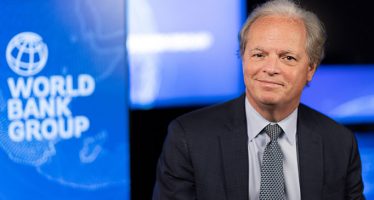 The pandemic has affected virtually everyone in the world, but its impacts have been hardest on the poor and vulnerable,
North America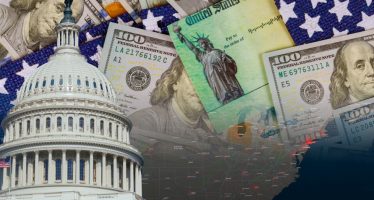 Streamlined to a skeleton, the US federal government is singularly unable to keep up with politicians eager to dole out