A Sci-fi Author's View on the Rise (and Control) of Human Population
There are eight billion people on Earth, and that could rise to 10 billion by the end of the century. What then? wonders TONY LENNOX…
American science-fiction writer Isaac Asimov predicted that by the 23rd Century, every last bit of the world's surface would resemble Manhattan at lunchtime — a teeming mass of humanity.
In a 1978 lecture to college students, he said: "At the present rate, in 250 years the total population on earth will be such that the average density will be 100,000 people per square mile." Asimov, who died in 1992 aged 72, was one many doomsday commentators contemplating the "population monster".
He concluded that the solution lay in the education — and gender equality. "Give women equal rights in every possible respect," he said. "The birth rate will go down, the population will be stabilised, and humanity will survive."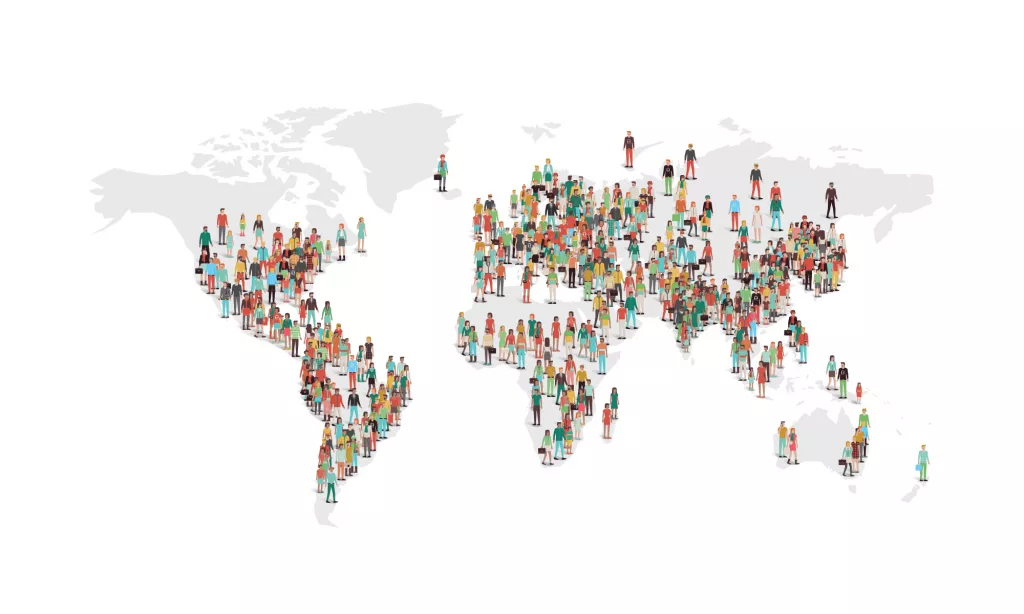 Homo sapiens has been on the planet for some 300,000 years. About 2,000 years ago, there were 230 million people on earth. Numbers grew steadily, despite the occasional blip like the Black Death, which in the 14th Century killed up to a third of us.
By 1800, industrialisation was creating prosperity, and the global population hit a billion. By the 1920s, it had doubled. Then, in 1950, came an astonishing boom. A worldwide reduction in infant mortality, coupled with medical advances, meant that twice as many people were being born as were dying.
Former Monty Python comedian and globe-trotting broadcaster Michael Palin recently put it in a nutshell: "In 1943 when I was born, the Earth's population was 2.3 billion.
"Now it is nudging eight billion. That's all you need to know about the causes of global warming. To satisfy this massive, unprecedented growth, we're taking the place apart."
Palin is not the only one to link climate change to overpopulation. Sir David Attenborough, broadcaster and patron of Population Matters, shares the concern. "The human population can no longer be allowed to grow in the same old uncontrolled way," he said. "If we don't take charge of our population size, then nature will do it for us — and it is the poor people of the world who will suffer most."
Another patron of the group, the primatologist Jane Goodall, says population growth underlies almost all the problems the world faces. "If there were just a few of us," she said, "then the nasty things we do wouldn't really matter, and Mother Nature would take care of it. But there are so many of us."
When she expanded on the topic at the World Economic Forum in Davos in 2020, Goodall was lambasted by those who disagree that human population growth is to blame for environmental problems. Heather Alberro, a lecturer at Nottingham Trent University, believes such attitudes risk "fuelling a racist backlash" by singling out the world's poorest people. Alberro believes that the cause of climate change and environmental damage is excessive consumption by the world's ultra-rich" and "a system that prioritises profits over social and ecological wellbeing".
In the last few years, a different shift has started to emerge — a population decline, and one that could change the planet. "Most people think we have too many people on the planet," mused Elon Musk in 2022, "but actually, this is an outdated view. The biggest problem the world will face in 20 years is population collapse."
UN statisticians predict that world population will peak at the end of this century, somewhere above 10 billion. Not all experts agree.
The Institute for Health Metrics (IHME), an independent Washington-based research organisation on global health, predicts that a peak of 9.7 billion will be reached by 2064 — after which will come a rapid decline. That potential decline is linked to contraception, and the education of girls and women in developing countries.
The two largest countries by population are China (1.44 billion) and India (1.38 billion). The growth rate in China is slowing down, with a year-on-year increase of just 0.39 percent growth, while India's annual growth rate stands at 0.99 percent.
Elsewhere, populations in the developed world are generally static, or in decline. Hungary, Bulgaria, Italy, Poland, Greece and Portugal all recorded a decline in 2022/23. In Africa, 32 countries saw growth of between two and three percentage points in the same period.
A study published in The Lancet in 2020 predicted that by 2100, fertility rates in 183 of 195 countries would not be high enough to maintain current populations. The official rate required to maintain a steady population is 2.1 children per family. In many countries, that has dipped; in the UK, it stands at 1.6. Declines in working-age populations are also likely to occur in India and China, which the study says will "hamper economic growth and lead to shifts in global powers".
Report author and IHME director Christopher Murray says the study should spur governments to start rethinking their policies on migration, workforces, and economic developments related to demographic change.
The societal, economic, and geopolitical power implications will be substantial, the IHME says. The decline in the numbers of working-age adults alone will reduce GDP growth rates — and that could result in major shifts in global economic power.
Natalia Kanem, a doctor and the executive director of the UN's Population Fund, says that while the models, projections and timeframes of institutions may vary, "all signs point towards declining global fertility". "Protecting the reproductive rights and choices of women will be crucial in this demographic transition," she says.
And population decline is unlikely to be evenly spread. While the West's population is predicted to rapidly shrink, growth will continue in many of the poorest countries. By 2100, 45 percent of the world's population will probably live in Asia, with 38 percent in Africa. Europe, on the other hand, will be home to just 5.7 percent, and North America 4.3 percent.
The main driver for population is down to the number of women giving birth, and cultural change will probably have the most profound effect on human numbers. As women's education is nurtured, more females enter the workforce — and make the choice to have fewer children, at a later stage in life.
Asimov, who claimed to be a feminist despite his allegedly wandering hands, was convinced that gender equality was the answer. Motherhood, he insisted, was not a sacred tradition. For too long, he believed, women had been considered a "sub-human form of men".
"Those periods of world history in which women have had reasonable treatment," he said, "the birth rate has dropped automatically. If having children was that great, men would have figured out a way to do it."
---
You may have an interest in also reading…
Brave New World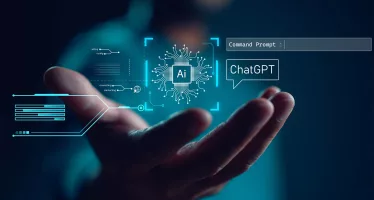 Lord Waverley dons his techie hat and has a closer look at the potential applications of artificial intelligence… Generative AI
CSR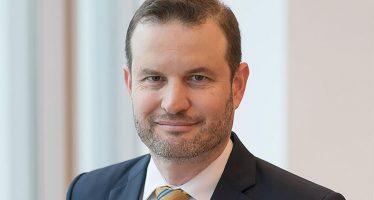 In April 2013, the concrete roof of a dilapidated factory in a densely populated district of Dhaka, Bangladesh, housing thousands
Brave New World
A study from Science magazine has offered a quantitative look at the decades-long disconnect between the fossil fuel industry's "private