WEF 2022: The World Is No Longer Flat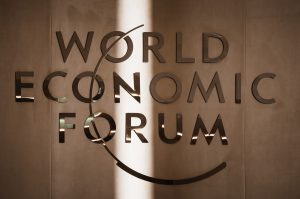 This week, a colourful cabal of cognoscenti gathered in Davos to offer diverse takes on the world's most pressing issues. With climate change, war, pestilence, and a host of lesser plagues assailing the global village, there is not a dearth of troubles nor a shortage of talking heads proposing solutions.
During a luncheon of the World Economic forum's International Business Council on Wednesday, Citigroup CEO Jane Fraser helpfully quipped that we all need to be mindful of the three Rs: Russia, Recession, and Rates. Meanwhile, billionaire investor and philanthropist George Soros fears a global depression sparked by economic mismanagement in China, disrupted supply chains, and inflation. Mr Soros also said that the opening salvos of World War 3 have probably already been fired and that civilisation may not survive it.
Never a particularly cheerful event, this week's gathering of the World Economic Forum displays even more gloom and doom than usual. Listening in, it would seem the world always teeters on the brink of some potential extinction event, be that climate change, war, or disease. If not, it's the Fourth Industrial Revolution – the pet project/vision of WEF Founding Father Klaus Schwab – which will sweep all before it and usher in an era of robotics, artificial intelligence, and machine learning – one in which the human dimension becomes optional.
Walls Going Up
At the flagship event of globalisation, sometimes described as a jamboree for billionaires and their groupies, the Davos crowd is clearly worried that walls are being erected around geopolitical power blocs in a re-enactment of the Cold War. Populist nationalism, a force long suppressed, is also rearing its (ugly) head and undermining, from within, the liberal post-war world order.
If the latest WEF get-together shows anything, it must be that Davos and its pseudo-woke agenda are quickly becoming irrelevant. The forum, of course, always had trouble squaring its message to its messengers: virtue-signalling billionaires and grossly overpaid executives showering the hoi polloi with nuggets of their timeless wisdom sometimes lack a measure of credibility. Corporates promising to loosen their fiduciary duty to please environmentalists and embrace newfound social responsibilities have of late suffered a backlash from investors and fund managers questioning the actual depth and breadth – and seriousness – of their much-touted ESG initiatives.
A-listers were conspicuously absent at this year's WEF event. Even Greta gave the gathering a pass and the Chinese remained at home – in lockdown. Of course, Vladimir Putin, a keynote speaker at last year's virtual meeting, stayed at home and mum. His nemesis President Volodymyr Zelensky of Ukraine received a standing ovation for a rousing speech delivered by video link in which he asked corporates to severe all links to Russia.
WEF Executive Chairman Klaus Schwab put on a brave face and celebrated the nearly 2,500 people who did show up, proof, he said, of the need for a "trusted, informal, and action-oriented global platform." However, as a forum celebrating globalisation, the WEF risks losing relevance in an era of fragmentation. Also, the war in Ukraine and its economic fallout has bumped climate change off the top spot on the list of global concerns. The challenge of shaping a green future whilst meeting the COP26 (Glasgow) commitments was largely left unaddressed.
Patriotic Millionaires
A welcome distraction was supplied by a protest of the 'Patriotic Millionaires' who demand governments start taxing them to counter rising inequality. The millionaires staged a sit-in demanding that political leaders stop listening to 'those who have the most yet know the least about the cost-of-living crisis.'
Former business consultant and financial adviser Phil White of Patriotic Millionaire UK said the "only credible outcome" of the WEF event would be a strong resolve to tax the rich. The movement sent an open letter to all WEF participants calling for the introduction of wealth levies. Worldwide, about 150 millionaires and billionaires signed the letter.
In its annual report on inequality, UK charity Oxfam claimed that since early 2020 a new billionaire has been created every 30 hours, about the same time (33 hours) it takes to push a million people into poverty.
IMF Managing Director Kristalina Georgieva spoke of a "confluence of calamities" facing the global economy: "We are concerned that the world is heading towards more fragmentation with trade and currency blocs splitting the integrated global economy."
IMF Chief Economist Gita Gopinath noted that things are likely to get worse before they get better and said that a recovery may be lopsided and favour advanced economies. Ms Gopinath departed from convention by dismissing fears of a wage-price spiral fuelling inflation: "Wages do not have to be suppressed. A situation may arise in which wages rise but prices do not. Profit margins could be squeezed instead."
Rebuke
Governor Andrew Bailey of the Bank of England took a more orthodox view and asked workers to "think and reflect" before asking their employers for pay rises. Mr Bailey, who earns £575,000 a year, disclosed that he had refused a pay rise. His remark drew a prompt rebuke from Prime Minister Boris Johnson and the ire of Unite union leader Sharon Graham who wondered why in every crisis "rich men ask ordinary people to pay for it."
Expecting to realise $250bn in oil revenues this year, the cash-flush delegation of Saudi Arabia offered a bright spot in Davos with representatives of less fortunate states queueing up to ask for a slice of the kingdom's sovereign wealth fund investments. Aramco CEO Amin Nasser warned the world is failing to take the issue of energy security, availability, and affordability seriously. Mr Nasser said that the West's "overzealous embrace" of the green transition had led to years of under-investment and high oil prices. Earlier this month, Aramco overtook Apple as the world's most valuable company.
Charles Kaye, CEO of Warburg Pincus – one of the world's largest private equity funds, summed up the sombre mood in Davos by noting that "pretty much no one has seen conditions like the present during the arc of their investing career." Mr Kaye also commented that until recently, the absence of geopolitical considerations had "provided oxygen to global growth."  However, he said that now geopolitics are "front and centre" of investment decisions as are the novel concepts of reshoring, nearshoring, and onshoring. The world, it would seem, is no longer flat.
---
---
You may have an interest in also reading…
Finance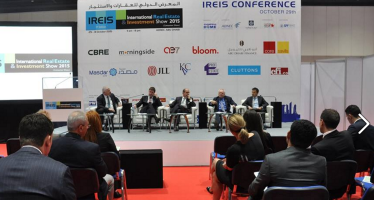 The conference at the annual IREIS (International Real Estate & Investment Show) at the ADNEC centre in Abu Dhabi is
c-19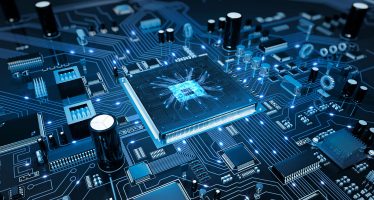 Chips — no, not the potato or chocolate kind, the electronic ones – are a driving force behind a spike
Brave New World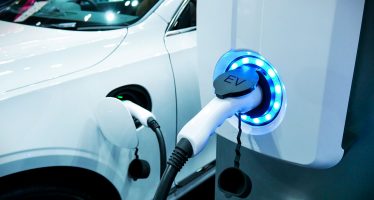 Earlier this week, the first lithium-ion battery cell rolled off the assembly line of Europe's newest so-called gigafactory – a