Industry's Most Exciting Space: Untold Billions Showered on Battery and Electric Vehicle Technology and Production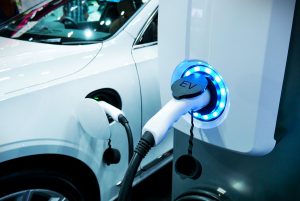 Earlier this week, the first lithium-ion battery cell rolled off the assembly line of Europe's newest so-called gigafactory – a novel phenomenon usually defined as a manufacturing plant capable of churning out at least 15 gigawatt hours of cumulative battery storage.
The facility, owned by the Volkswagen-backed startup Northvolt and located in Skellefteå, Sweden, is Europe's third gigafactory and the only EU owned one. Samsung and LG, both South Korean companies, operate large battery factories in Hungary and Poland respectively.
Northvolt management expects the Skellefteå plant to churn out at least 60GWh worth of batteries annually – enough to equip up to a million vehicles. By 2030, the continent is expected to host at least 25 gigafactories according to London-based battery data compiler Benchmark Mineral Intelligence (BMI). Globally, 247 battery plants are in the works with a combined output in excess of 4,600 GWh.
On Tuesday, Northvolt CEO Peter Carlsson (50) hailed the start of battery production in Skellefteå as a "great milestone". It is also a lucrative one. Six months before production began, investors already valued the company at €10 billion. That valuation is not off the charts. Northvolt's order book boasts €30 billion in contracts with prestigious carmakers such as Volkswagen, BMW, Volvo, and Polestar – Volvo's electric performance car division charged with adding pizzaz to the parent company's line-up.
Push Into EV
The electric vehicle (EV) space is, arguably, the most exciting and dynamic new industry to emerge since the advent of the IT Age. Just this year, global carmakers have earmarked an estimated €450 billion for spending on electric vehicles, investing in both production and research.
Volkswagen alone unveiled a €73 billion push into e-mobility, self-driving cars, and the development of vehicular operating systems. The number represents about half of the company's investment budget. Volkswagen seems determined to maintain its position as the world's largest carmaker and expects 2 out of every 3 cars sold by 2030 to be electrics or hybrids. As Volkswagen shifts into e-mobility, the company (group) is reviewing the fate of its Lamborghini, Ducati, and Bugatti premier brands.
Late last year Bugatti, part of the Porsche stable, partnered with Croatian electric performance car manufacturer Rimac Automobili to usher the classic brand into the new era. Rimac, born just over a decade ago in a Zagreb garage, gained notoriety as the builder of the world's fastest electric car. Rimac's 1,220 HP Concept One takes its driver from a standstill to 300 km/h in just 14 adrenaline-filled seconds, leaving even electric-sceptic Jeremy Clarkson breathless and gasping for fitting superlatives.
Exit Petrolheads
Announcing the hook-up with Porsche/Volkswagen, company founder Mate Rimac announced the development of a new generation of Bugatti's with electric-powered models staying true to the design philosophy and engineering excellence of Ettore Bugatti whose light-weight engine blocks were hand-hewn to such precision that gaskets were not needed. Mr Rimac solemnly promised petrolheads that Bugatti will not go all-electric (for now). The company's line-up will continue to include models powered by the much revered and rather monstruous 8.0L WR16 engine as currently found in the Veyron and Chiron models.
However, nostalgia for the roar of full-throttled petrol engines may wane as old-era top performers are left in the proverbial dust of even a (comparatively) modestly priced Tesla Model S Plaid which is propelled from 0 to 100 km/h in just 2.1 seconds as opposed to 2.6 seconds for the Bugatti Veyron. The latter vehicle does carry a sticker price of about €1.7 million, or about 12 times the amount Tesla asks for its zappiest offering.
In late October, the US carmaker's market cap broke through the $1 trillion barrier and has kept moving north since. Apparently untroubled by the global chip scarcity, Tesla exceeded market expectations and managed to deliver 308,600 vehicles in Q4 2021. At current production rates, the company is on track to produce more than 1.5 million vehicles this year, excluding output from two new assembly plants – Giga Austin in Texas, and Giga Berlin in Germany – slated to start production within weeks rather than months.
Lounge on Wheels
As Tesla barrels ahead, Sony announced the formation of its own EV offshoot, Sony Mobility as it unveiled the company's second concept vehicle, the Vision-S 02. Speaking at the Consumers Electronics Show (CES) in Las Vegas, Sony CEO Kenichiro Yoshida said that his company aims to leverage its imaging and sensing expertise, and its prominence in cloud, 5G, and entertainment technologies, to "redefine mobility".
According to recent reports, deep-pocketed Apple, long rumoured to mull entry into the automotive market, still plans to launch a self-driving vehicle by 2025. Project Titan, set up in 2014 and subsisting mostly below the radar, suffered several setbacks such as when its chief technology officer defected to Ford last September. The design brief for Apple's "loft on wheels" excludes a steering wheel and pedals but includes a U-shaped seating arrangement. Earlier this week, Bloomberg reported breakthroughs in the development of the chip Apple intends to use in its car.
Bubble Alert
The unabashed excitement and buzz prevalent throughout the electric vehicle industry may, however, lead to localised bubbles with startups such as Rivian, backed by Jeff Bezos of Amazon fame, accumulating a market cap ($87bn) similar to that of BMW, the Bavarian carmaker that sold 2.3 million vehicles last year. Though Mr Bezos drove to the launch site of his New Shepard spacecraft in a Rivian prototype SUV, the company has yet to generate revenue and profit.
Lucid Motors, another well-backed EV startup, hopes to manufacture and sell a trifling 20,000 luxury sedans this year after its new assembly plant in Casa Grande, Arizona, becomes operational. Even so, the company already enjoys a market cap of around $61 billion – significantly more than the $58 billion valuation of Stellantis, the French-Italian-American conglomerate that boasts a stable of 15 brands, a global workforce of some 300,000, and manufacturing facilities on six continents with a combined annual output in excess of 6 million vehicles.
Investors seeking alpha in 2022 may want to think twice before hopping on the EV bandwagon. Legacy manufacturers may find it tough to beat Tesla at the game it invented. Chip shortages and other supply line issues may well undermine the best-laid plans, whilst questions remain over the ability of battery manufacturers to keep up with demand. Consumer scepticism is, however, on the wane as EV technology improves at an impressive clip. Whilst there has so far been no great single breakthrough in battery technology, incremental progress has considerably lessened range anxiety – the industry's bugbear – as battery storage capacity gradually improves and the charging infrastructure becomes more robust. A mixed bag has rarely been so electrifying.
---
Tags assigned to this article:
sweden
---
You may have an interest in also reading…
Brave New World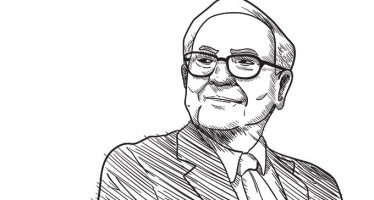 A perennial favourite of investors, the snowclone 'What Would Warren Do?', has an answer. Warren buys oil and other blue
Banking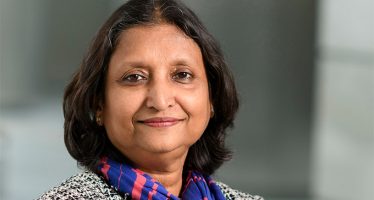 The COVID-19 pandemic is affecting every country's health system and economy to a degree not seen for a century or
Brave New World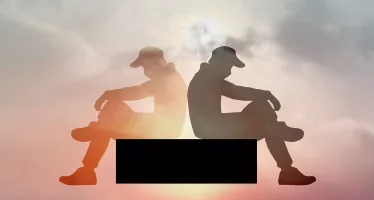 The sustainability of Japan's society is in doubt for various reasons, writes Wim Romeijn. China, Europe, and even the United