Maha Al-Ghunaim: Enterprising Ladies – Investing in Future Entrepreneurs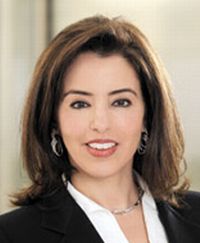 Maha Al-Ghunaim is chairperson and managing director of Global Investment House (GIH) – one of the largest such operations in the Gulf Region. She co-founded GIH in 1998 and just ten years later saw her business become the very first Kuwaiti company to be listed on the London Stock Exchange.
Mrs Al-Ghunaim received her education at San Francisco State University and previously held an executive position at the Kuwait Investment Company. She appears high on all the power lists though as a hands-on female leader of a major financial organisation she is still something of a rarity in this part of the world.
Known and admired for her courage and determination in times of difficulty, she unveiled in summer this year a successful restructuring programme that resulted in GIH becoming debt-free. Previous to that, there had come some issues to the fore in the years following the global financial near-meltdown of 2008: GIH had become overstretched and had to book heavy losses. The other good news Mrs Al-Ghunaim was able to share concerned the exceptionally strong performance of the GIH Saudi Equity Fund which now is the second largest of its kind in the kingdom.
A board member of several Gulf Region institutions, including the Qatar Foundation, Al-Ghunaim set out to have her business "make a difference to society, our clients and ourselves". The daring vision statement of GIH places special emphasis on an ethical approach to business at all times and under all circumstances.
Corporate social responsibility (CSR) is also high on the agenda and taken very seriously by the chairperson and her colleagues. An example of a successful CSR initiative undertaken by GIH is the Ghalia Club that not just works for the empowerment of women, but also concerns itself with a wide range of women's health issues including breast cancer awareness.
"Mrs Al-Ghunaim is also a key figure at the Kuwait chapter of Young Arab Leaders and has shown great interest in furthering access to education and encouraging entrepreneurship."
Maha Al-Ghunaim stands as a shining testament to what perseverance and skill development can achieve. There are no glass ceilings for her though her ascent to the very top cannot have been easy: As a particularly attractive young woman, she had quite a few challenges to overcome in order to be considered a serious and highly-competent candidate for jobs she applied for.
She started from the bottom and worked her way up through the corporate ranks not by biding her time, but by merit alone. Not just that, she rose quite quickly as well proving that talent and hard work will be amply rewarded. If any luck comes into this equation it is perhaps that Mrs Al-Ghunaim was fortunate in having found mentors that strongly believed in her capabilities.
The career advice she now dispenses to young people is quite simple and straightforward: Plan for short-term objectives by keeping in mind that flexibility in personal development is essential for success. "Do not plan a life for the person you used to be. Be flexible, change with the environment and grab opportunities. Then make a move as soon as you've discovered your passion."
---
Tags assigned to this article:
kuwait
---
You may have an interest in also reading…
Europe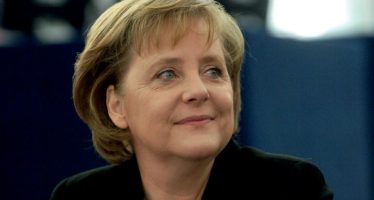 Playing nice gets results. Just ask Angela Merkel who became the undisputed leader of the free world after the US
Africa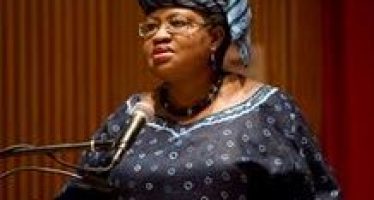 When Dr. Okonjo-Iweala departed the World Bank in 2011 to become Nigeria's finance minister, she was managing director and second
Middle East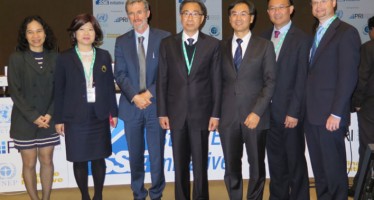 The 4th biennial Global Dialogue on the Sustainable Stock Exchanges (SSE) Initiative, concluded yesterday (10/14) at the United Nations Geneva