Asian Development Bank: What Emerging Markets Can Teach Us About CSR
Fifty years after Milton Friedman's famous essay arguing that companies should focus solely on shareholder profits, emerging markets businesses are helping lead the fight against Covid-19.
Their example adds nuance to Friedman's argument, reminding us that companies can effectively pursue their objectives only if they enjoy the trust of society, and that building trust sometimes entails sacrifice. When the pandemic first struck in Manila, where the Asian Development Bank is based, the government confronted a difficult choice. Lockdowns appeared essential, but millions would go hungry if workers were forced to stay home. The threat of starvation was as real as that from the virus.
The government moved quickly to expand social protections, reaching out to ADB and others for help. As we moved forward, we found that many of the nation's leading corporations were already hard at work to ensure their employees felt secure, and implementing ambitious new initiatives to deliver food to the poor.
These efforts were not the result of some cold-hearted utilitarian calculus. Early on I spoke with the CEO of a construction firm that was determined to do whatever was necessary. "We have 70,000 employees right now and zero revenue," he told me, "We will continue to pay them until the government steps in or we have no money left."
Companies acted quickly because they understood, as Oxford scholar Colin Mayer has noted, that "[t]he corporation is not a 'nexus of contracts' … it is a nexus of relations. Those relations are based on trust." Companies accomplish much more when they honor their civic responsibilities than when they engage in a narrowly transactional manner.
What resulted was an enormously productive three-way collaboration between the government, private sector and ADB. Some 63 million meals were distributed to needy families in the early days of lockdown, and Covid-19 testing capacity increased from 5,000 to 35,000 tests per day.
These initiatives were not unique. Indian companies have spent more than $1bn in Covid-related corporate responsibility efforts, and Singapore-based Olam International responded to the crisis by delivering support to 11.5m people in 33 countries, mainly in emerging markets.
An important strand of development theory argues, in the words of Daron Acemoglu and James Robinson, that "institutions … forge the success or failure of nations." Scholars have historically focused on the development and legitimacy of political institutions, but it is economic institutions — companies, mostly — that have led the world to a level of unprecedented affluence.
Like political institutions, economic institutions also need legitimacy to be effective. Robust corporate legitimacy requires the apparatus of a functioning market economy and legal system, but takes more than a commitment to shareholder rights or even to a broader set of stakeholder rights. It must rest on corporate commitment to a purpose that resonates credibly with the rest of society.
The point is not that profit is ignoble, or that business managers should run internal philanthropies. It is that true commitment to purpose, the kind that bestows legitimacy and respect, sometimes entails voluntary sacrifice. That might mean foregoing a project that harms society, such as a profitable investment in a coal fired power plant, or deploying resources for the greater good during an emergency.
I saw at first-hand how a commitment to purpose confers legitimacy when delivering food to some of the poorest neighborhoods in Manila, and in opening the first new Covid testing facility north of the city. The impact was obvious, on everyone from the neediest slum resident to the most senior government official.
Institutions like the ADB have long leveraged their own substantial reservoir of legitimacy to help build consensus on standards for private sector behavior. For example, ADB supports the World Bank Group's Equator Principles, which establish voluntary environment and social guidelines for financial institutions. New standards may be needed in emerging markets for corporate social responsibility, and ADB will therefore be conducting a study on the link between this subject, corporate legitimacy and economic development.
I had the privilege of obtaining two degrees from Milton Friedman's academic home. In business school we learned about the primacy of shareholder profit. But an older set of ideas prevailed in legal ethics. A lawyer is both a zealous advocate for client interests, and an officer of the court who must honour her or his responsibilities to the system of justice.
Across the world, companies have responded to pandemic by recognising their own broader role. We must learn from their example. Without capable and legitimate economic institutions, companies that are profitable and widely respected as contributing members of society, it will become progressively harder to make the world a better place.
About the Author
Ahmed M Saeed is based in the Philippines and serves as Vice President for East Asia, Southeast Asia, and the Pacific at the Asian Development Bank. He is a former Deputy Assistant Secretary of the US Treasury and Managing Director at JPMorgan Chase. Ahmed holds JD and MBA degrees from the University of Chicago.
About the Asian Development Bank
The Asian Development Bank was founded in 1966 as a financial institution that would be Asian in character and foster economic growth and cooperation in what was then one of the poorest regions of the world. ADB assists its members and partners by providing loans, technical assistance, grants, and equity investments to promote social and economic development. Under its long-term Strategy 2030, ADB is committed to achieving a prosperous, inclusive, resilient, and sustainable Asia and the Pacific, while sustaining its efforts to eradicate extreme poverty. ADB is composed of 68 members, 49 of which are from Asia and the Pacific.
---
You may have an interest in also reading…
Latin America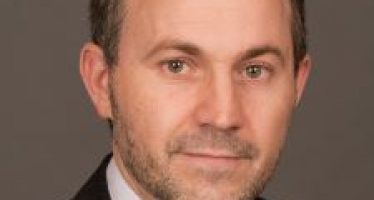 Financial exclusion restricts economic opportunity and constrains poverty reduction. Yet today there are an estimated 2.5 billion adult people worldwide
Banking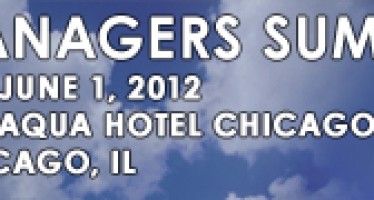 The Radisson Blu Aqua Hotel Chicago, Chicago, IL May 30-June 1, 2012 If you are looking to expand and diversify
Corporate Australian asset manager rules the Antipodes with a client-focused attitude that has attracted 93,000 retail investors With over $17bn in