UAE Backs China's One Belt One Road Initiative at Annual Investment Meeting
His Excellency Abdulla Al Saleh, Undersecretary for Foreign Trade Ministry of Economy UAE stated," Trade activities to amount to $ 33 billion dollars between the UAE and China."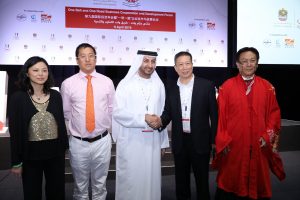 Dubai, United Arab Emirates, 9th April 2019: The UAE is set to play a big role in China's One Belt and One Road Project, as stated on the sidelines of Annual Investment Meeting (AIM), which runs until the 10th of April in Dubai. The 9th edition of AIM brought to focus several investments and projects associated with the initiative.His Excellency Abdulla Al Saleh, Undersecretary for Foreign Trade, UAE Ministry of Economy said, "The UAE is proud to host this forum as a testament of our strong economic and trade ties with China. The trade between two countries have been growing each year. We anticipate trade activities to amount to $ 33 billion dollars between the UAE and China. The UAE is an important trading partner for China. In addition, both the countries have several strategic partnerships in place to promote scientific research and renewable energy and water, and this cooperation is set to expand the mutual trade between the UAE and China. In addition, strategic partnership has been strengthened through signing of 13 MOUs between the UAE and China. This forum will not only help us exchange ideas, but also help us integrate sustainable trade and investment partnerships."
Yi Zhang, Deputy Secretary General, China Chamber of International Commerce (CCOIC) said, "The OBOR is a great achievement for us. This forum will become the core platform for us to share our ideas and development policies. China and the Arab states have good and friendly relations and the OBOR initiative will catapult this relationship to a new level. There are lot of projects announced in OBOR. CCOIC is aimed at promoting business investments all over the world. It is one of the biggest China commerce federation so far. We are confident that the activities held in UAE will be promoted well and through OBOR we will scale the trade opportunities between China and the UAE."
A McKinsey Global Institute Report found that globally, there is a need to invest an average of US$3.3 trillion annually in economic infrastructure in order to support currently expected rates of growth through to 2030. Emerging economies are projected to account for some 60 percent of that need.
Highlighting the importance of OBOR, Dr. Mukhisa Kituyi, Secretary General, United Nations Conference on Trade and Development (UNCTAD), Switzerland said, "OBOR is a great initiative. This model has led to the rise of investment in infrastructure development in China and Chinese infrastructure projects overseas. However, building capacity for economic activity goes beyond infrastructure. We need to understand the business models that have worked in China and move up the value chains by converting trade relations into global engagement."
The Belt & Road Initiative is a $900 billion policy initiated by the Chinese government to build on ancient trade routes from China through central Asia by rail (Belt) and to Africa and beyond by sea (Road). The initiative covers 69 countries which make up 60 percent of the world's population and 40 percent of global gross domestic product (GDP), according to a report released by Knight Frank.
Raymond Yip, Deputy Executive Director, Hong Kong Trade Development Council (HKTDC) said, "Dubai continues to forge closer business ties with Hong Kong (HK) and our motherland China. HKTDC is the office trade promotion organization of the HK government which is maintaining an office in UAE from the early 70s. We have good faith and confidence in the country as we achieve milestones in very short time."
Underscoring the importance of OBOR initiative, H.E. Marwan bin Jassim Al Sarkal, Executive Chairman, Sharjah Investment & Development Authority Shurooq stated UAE's important position in developing trade and business in the region. He also outlined Sharjah's role in boosting the economic growth being an important investment destination for Chinese investors.
Focusing on key projects across technology, renewable energy, and food and agriculture, the One Belt, One Road Initiative forum at AIM brought to focus several important highlights of the initiative.
---
---
You may have an interest in also reading…
Asia Pacific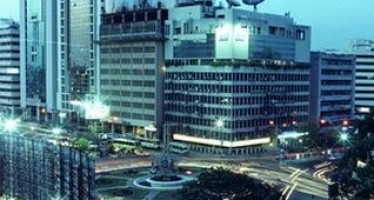 The Government of Bangladesh today signed a $600 million credit to improve the quality of electricity supply for 25 million
Africa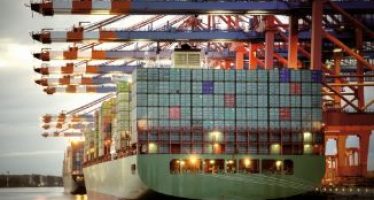 Time is money and a lot of money and opportunities are being lost due to painstakingly long customs procedures, waiting
Middle East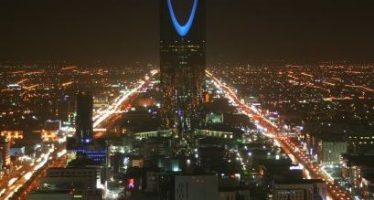 Executive Summary The already sluggish global recovery has suffered new setbacks and uncertainty weighs heavily on prospects. The euro area