Chollywood: Chinese Film Industry Set to Expand Rapidly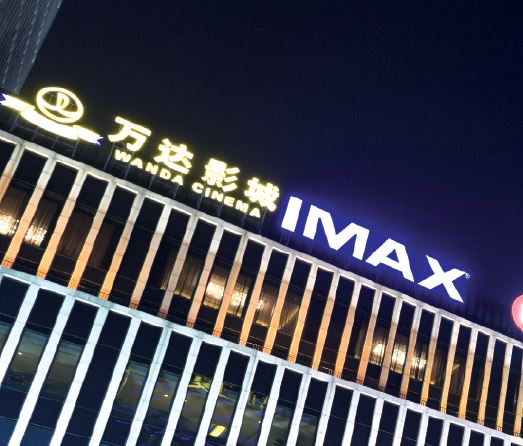 The French Lumière Brothers are credited with enabling the birth of modern cinema but since the 1920s this is indisputably an American art form, primarily the domain of Hollywood which soon became the dominant force in an emerging industry.
Since taking the lead, the American film industry has grossed more money year-on-year than that of any other country in the world: At least three times the dollar volume than generated by its nearest competition.
The international film market has grown a staggering 33% over the past five years with the global box office for all films released around the world totalling $35.9 billion in 2013, up 4% over the 2012 revenue.
Estimates vary from four to ten years, but things are destined to change in the film business as a new heavyweight player has walked onto the set. Asian superpower-in-waiting China is soon expected to boast the world's largest box office. Much like Godzilla, the country is set to leave Hollywood in its path of destruction as China marches to global dominance in yet another market.
A report by Ernst & Young speculated that, at the current rate of expansion, the Chinese box office is set to pass the US seven years from now and double it by the middle of the next decade.
Mega Studios
The Chinese are also fostering their home-grown version of Hollywood – Chollywood – on a massive scale. China already boasts the largest outdoor film production company in the world – the Hengdian World Studios at nearly 500,000 square metres – which is set to be superseded by Qingdao Oriental Movie Metropolis – a 20-studio complex with the world's largest recording pavilion measuring 10,000 square metres and a unique permanent underwater stage. It is the brainchild of property entrepreneur and leisure tycoon Wang Jianlin who plans to pump 50 billion yuan ($8.2 billion) of his own money into the venture.
"Asian superpower-in-waiting China is soon expected to boast the world's largest box office."
The increased demand for entertainment in Asia has led China to break the international box office receipts of US$3billion for the first time – more than a billion dollars more than its closest rival Japan. The 36% jump to a total revenue of $3.6 billion last year propelled China to the second slot of worldwide ticket sales behind the United States.
This year, forecasts by the research group Entgroup place the Chinese box office well on track to reach a staggering $4.6 billion which puts revenues at 42% of those generated by the US film industry. The growth rates attained are impressive: Chinese box office takings hit $520 million in February 2014 which equals to the full year of revenue the country's film industry generated in 2007.
The rise in the Chinese box office – already far bigger than Britain (3rd globally with $1.7bn) and India (5th globally with $1.5bn) combined – now makes it a vital market the US film industry cannot ignore any longer. Hollywood stands to make vast gains by tailoring its products to the Chinese market.
Still Lagging
Although China currently still lags behind India and the US in total film productions – with India producing over 1,000 feature films and 1,500 shorts and the US some 750 to China's average of 432 – it is only a matter of time before the Chinese state-of-the-art studios now gearing up for production begin to churn out both domestic and international hits.
There have already been some notable Chinese international successes. The controversial 2010 disaster movie Aftershock – not to be confused with Eli Roth's 2012 horror flick of the same name – and the Fish out of Water and Lost in Thailand movies are just three examples of Chinese mega hits. However, it was Crouching Tiger, Hidden Dragon which kicked it all off back in 2000, taking US$128 million in total ticket sales over a 31-week theatrical run in North America alone. The movie eventually generated of US$213 million, ranking it 19th in that year's worldwide box office successes.
Aftershock – original title Tang Shan da di Zhen – became the highest-grossing film in Chinese history and paved the way for up to fifteen foreign titles – as part of an exclusive deal between AMC Entertainment and China Lion Film Distribution – to have national releases on the same day in both China and the US at multiplex cinemas where normally subtitled movies are not appreciated.
Little known outside Asia, the sleeper hit Lost in Thailand became the first Chinese film to cross the domestic 1 billion yuan ($160 million) mark since its release. To date, this movie has grossed some $208 million in China alone – not bad for a production with a $2 million budget. Only James Cameron's Avatar managed to beat it with $223 million.
The success and growth of its domestic movie industry has led many to question whether China needs go through the trouble of distributing internationally at all, if only a marginal extra income is generated.
A Multiplex a Day
The domestic market is set to skyrocket as more multiplexes are built in China – each one housing at least half a dozen cinema screens. Digital cinema is the biggest growth sector. After a slight blip, it grew by 25% last year. Asian multiplexes now have almost 2,000 more digital screens than North American ones.
Back in 2007, there were just slightly over 3,000 movie screens in operation in China. Today there are almost 18,200 screens. That translates into one screen for every 72,000 or so people. In the US that ratio is one screen to every 8,000 inhabitants. To reach the US level of screen density, China would have to build an additional 150,000 screens.
It is getting there: According to the MPAA (Motion Picture Association of America) on average thirteen new multiplexes are built in China every single day. The Dalian Wanda Group, owner of the world's largest cinema chain, is now building what it claims will be the world's biggest film and television centre – the Qingdao Oriental Movie Metropolis, combining film and television production and a theme park covering 376 hectares. The massive studio is set to open in June 2017.
"Once China reaches the threshold of, say, 20,000 screens, there will be films that are specifically targeted to certain cinemas," says Le Vision Pictures CEO Zhang Zhao who was a co-investor in, and Chinese distributor of, The Expendables 2 which grossed $53.1 million in the country during its September-October 2013 run.
Mr Zhao added that soon Hollywood productions will have to confront the challenge of local productions released in select cinemas with shorter runs and which cater to local tastes, "China has its own domestic productions, and they must now find a way to be competitive. A Hollywood blockbuster will be like an elephant attacked by fifty monkeys.
Market Restrictions
Chinese state regulators, determined to foster the growth of domestic industry, maintain a quota of only 34 international films a year (up from twenty last year). US studios aim to get round the quota by co-producing films with China. This system requires that at least one-third of a film's funding must come from Chinese sources and one-third of its main cast must be Chinese. Such a production must also have scenes shot in China.
The last two instalments of Michael Bay's mega-hit franchise Transformers were partially filmed in China. A third film, Dark of the Moon (2011), earned $165 million in China. Paramount Studios has partnered with China Movie Channel and Jiaflix Enterprises in a production agreement that would create a major presence for Transformers 4 in the booming nation.
According to a press release, the partnership has the two Chinese companies helping director Michael Bay with the "selection of filming sites within China, theatrical promotion and possible postproduction activities in China as well as casting of Chinese actors and actresses."
Another Hollywood movie which has seen tailoring for the Chinese market is the mega-hit franchise Iron Man. The third edition of this franchise was partially shot in Beijing. It was also financed in part by Beijing-based DMG Entertainment. Iron Man 3 released a special cut for the country which included "significant Chinese elements" and "specially prepared bonus footage" as well as an appearance by one of the country's biggest acting stars, Fan Bingbing.
Other movies have received the same treatment: World War Z removed a discussion over whether the zombie apocalypse originated in China; James Bond film Skyfall deleted a scene where a Chinese security guard was shot; Men in Black 3 removed all scenes set in Chinatown while 40 minutes were cut from Cloud Atlas.
When Django Unchained was released in China, as one of a select few foreign films, it was immediately pulled from cinemas by censors, reportedly due to background images of nudity.
Brad Pitt has only this year entered the Chinese mainland again – with his partner Angelina Jolie and family to promote her new film Maleficent – since reportedly being banned for life after starring in the 1997 movie Seven Years in Tibet, which includes a sympathetic portrait of the Dalai Lama.
Another 1997 movie, the Disney-backed and Martin Scorsese directed Kundun about the early life of the Dalai Lama and the brutal Chinese invasion of Tibet in 1950, was hotly objected to by the Chinese government resulting in a ban for life for the director. Harrison Ford, Richard Gere and Bjork are all also banned from China for their support of Tibet.
Sharon Stone is also on the black list for her ill-advised comments regarding the 2008 earthquake. The actress said the quake might have been caused by bad karma resulting from the mistreatment meted out to Tibetans by the Chinese. Asked for her thoughts on the earthquake, the actress said, "You know, it was very interesting because at first I am not happy about the way the Chinese are treating the Tibetans, because I don't think anyone should be unkind to anyone else, and so I have been very concerned about how to think and what to do about that because I don't like that."
Popcorn Rising
Finally, a price hike will surely hit the cinema staple snack popcorn in the coming years as the Chinese cinema goers develop a taste for it. Although North Americans devour popcorn by the bucket-load while enjoying a movie, the Chinese are yet to properly discover an appreciation for the tasty offerings of concession stands.
Concessions (popcorn, sweets, drinks) account for just 20% of a cinema's revenue, but generate 40% of the profits. Fully 85% of the price of a bucket of popcorn represents profit to the cinema.
North American cinema chains are often estimated to make as much as 70% to 85% of their profits from concessions sales. In China's budding cinema sector, income is usually and mainly generated from the shared returns of ticket sales.
The importance of popcorn to the growing Chinese cinema sector is underlined by the Dalian Wanda Group showing nationwide popcorn sales totalled 390 million yuan ($62.8 million) last year alone. This amounted to 72% of total concession sales and 9.5% of total earnings of 4.1 billion yuan ($6.5million). By way of comparison Wanda's American chain AMC in 2013 earned $1.8 billion from ticket sales and $787 million from food and beverage. Concessions thus represent over 28% of total revenue.
Zhao Minran, manager of a Wanda cinema in the eastern Chinese city of Zhenjiang, said his business had sold 150% more popcorn than it expected to last February. Even so, just an estimated 30% of movie goers bought the snack. Mrs Minran added that his cinema is now considering adding new flavours of popcorn other than plain and caramel.
Overall, the Chinese movie industry is geared for growth and seems to have dodged the financial crisis, the VHS/DVD craze and illegal downloading. Producing quality entertainment to an eager worldwide public remains key to lasting success. That's really all there is to show business. i
About the Author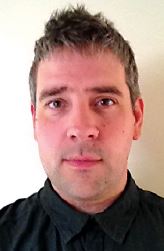 Ivan Chapman is the producer/screenwriter of the found footage horror movie 'The Last Diary of Nikita Rose' and upcoming psychological thriller 'Container'. He is based in the UK.
---
Tags assigned to this article:
china
---
You may have an interest in also reading…
Middle East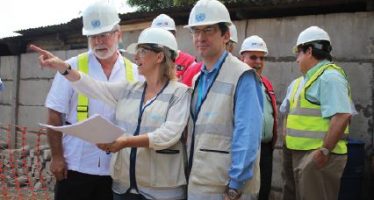 On the face of it, building a road is simply about connecting two points. In reality, a road is so
Finance
Indonesia's economy is facing tough challenges: A slowdown of gross domestic product growth, a depreciation of the rupiah and a
Asia Pacific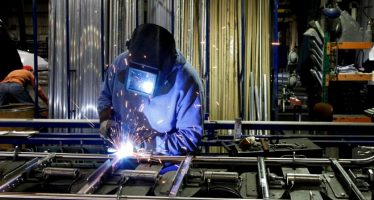 Manufacturing expansion has been a vehicle for job creation, productivity increases, and growth in non-advanced economies since the second half