PwC Study: High Demand for Quality Infrastructure in Emerging Markets
Relentless urbanisation is driving increased demand for higher quality, more affordable and greener urban infrastructure in emerging and developed markets. The world's cities are already home to more than half the world's population, and that number is expected to increase to 70% by 2050. The worldwide demand for urban infrastructure will require an investment of $53 trillion over the next three years according to the OECD (Organisation for Economic Cooperation and Development). Governments and political leaders are more focused than ever on cities and their effect on socio-political issues, provision of basic services, economic development, job creation, health, safety and climate change.
It is in this light that PwC, working with the project economists of Oxford Economics, has issued a research paper, Cities of Opportunity: Building the Future, which examines the subtleties and lessons of urban infrastructure across 27 leading centres of business, finance, and culture. In this study, the city of Johannesburg was assessed together with 26 of its global peers. A number of key factors were considered including the gaps in economic and social infrastructure required to make the world's cities functional, competitive, safe and sustainable.
Cities and towns are much more than a statistical aggregate of population numbers, infrastructure and economic capabilities. The relationship between city infrastructure and urban life is transformative, channelling energy and resources more efficiently into a higher quality of life. Those cities that develop and manage their infrastructure and services through smart long-term and integrated planning will attract the jobs, skills and capital that improve livelihoods.
Directional Forces
Cities of Opportunity examines a number of directional forces which impact how cities evolve, prosper or fail. The total population in both advanced and emerging cities is forecast to grow as the urban renaissance in advanced cities and the rural-urban shift in emerging cities continue. The population of emerging cities is forecast to grow at a pace almost three times that of the advanced ones. More people will mean an increased demand for more infrastructure and more services.
Over the next decade total GDP is forecast to grow twice as fast for emerging cities with shifts in sectorial focus and hence job types and skills. This requires shifts in the type and availability of infrastructure which underpins this changing economic activity. There will still be a substantial wealth gap between advanced and emerging cities forecast to 2025. This gap is forecast to shrink to 43% by 2025 from the current 25% of advanced-city GDP per capita for emerging cities.
A recent World Bank report on urban development states that inadequate infrastructure in emerging cities "can drive up the costs of doing business in urban areas and reduce productivity by as much as 40 per cent. Poor infrastructure is implicated in a host of economic ills and even social pathologies. Writing about Africa, the report states that "for many countries the negative effect of deficient infrastructure is at least as large as that of crime, red tape, corruption, and lack of financing."
For the UN, the five fundamental factors that constitute a "prosperous city" are productivity, infrastructure, quality of life, equity and social inclusion, and environmental sustainability. But when we look closer at the definition of each element, we find that one significantly outweighs all others—it's the development of infrastructure.
Some notable observations arise from the PwC study. Johannesburg performed well across many dimensions when compared to its global counterparts in developing countries including Mexico City, São Paulo, Kuala Lumpur, Istanbul, and Mumbai. In terms of ranking current infrastructure provision, Stockholm ranks first, followed by Sydney and Toronto, respectively. Emerging East Asian cities fall somewhere in between, while Latin American and Chinese cities rank toward the bottom third with Johannesburg, São Paulo, Istanbul, and Mumbai propping up the list.
Struggling to Keep Pace
The study shows that some emerging cities are struggling to keep pace with economic growth as the volume of their infrastructure lags in both adequacy and quality. It seems this is due in large part to a combination of limited financing, a lack of prioritisation, weak planning and deficient management.
Housing remains a significant necessity of survival that unites urban centres around the world. A number of developing cities such as Johannesburg and Shanghai rank on the same level as many mature cities.
It is not surprising that the greatest demand, in absolute terms, for housing will be in the rapidly growing cities of Beijing, São Paulo and Mumbai. What might be surprising is that New York and London have greater future demand than Johannesburg.
Demographic changes that have already taken place will continue throughout the next decade. For example, many emerging cities will need to expand classroom capacity while developed cities will need to expand hospital (and elderly care) capacity as the global population ages.
The demands for infrastructure will vary from city to city based on stage of development, priorities and affordability. The basic needs for power, water and sanitation, transport and logistics, housing and ICT top the list for most developing cities. The wisdom of the choices cities make in balancing political, social and capital agendas will become even more critical in managing finite financial and environmental resources.
Prudent and responsible urban development always assumes a general public benefit. It is up to municipal authorities to take advantage of the many opportunities that exist to provide it, wisely and with foresight for the benefit of current and future generations.
Infrastructure is expensive and lasts a long time. If people in a city want buses or subways instead of roads or bridges, or basic services instead of opulent landmarks, frustrating their wishes will also frustrate, and perhaps even undermine, responsible and effective governance. Citizens' wishes can be evaded for a while—perhaps even a long while—but they will reassert themselves in the end.
About the Author
Jonathan Cawood is head of Capital Projects and Infrastructure for Africa at PricewaterhouseCoopers (PwC).
About PwC
PwC firms help organisations and individuals create the value they're looking for. PwC is a network of firms in 157 countries employing more than 184,000 people who are committed to delivering quality in assurance, tax and advisory services.
---
You may have an interest in also reading…
Africa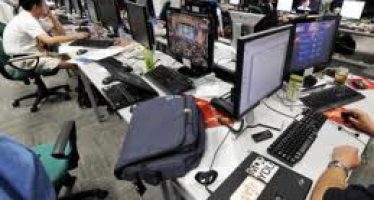 A monumental shift is taking place in the world's mediascape. As traditional news outlets such as CNN and the BBC
Africa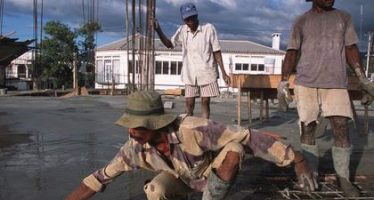 Developing countries that invested in quality jobs from the early 2000s grew nearly one percentage point faster every year since
Lifestyle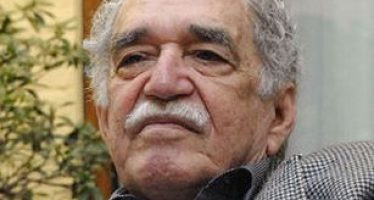 It is a rare genius who can encapsulate in writing the soul of a country. One who does so with