Farrukh Khan, Diwan Advocates: India Joins Madrid System of Trademarks – The Effects
Introduction
The word 'trademark' implies an attempt at recognition of a particular trade. A trademark basically serves two purposes. Firstly, it protects the interests of consumers who otherwise may become confused regarding the manufacturer or originator of any given product. Secondly, trademarks motivate merchants to bring more goods into the marketplace by providing an identity to their product and goodwill. In a very noted case, it was stated as follows:
"Trademark law, by preventing others from copying a source-identifying mark, reduces the customer's costs of shopping and making purchasing decisions, for it quickly and easily assures a potential customer that this item — the item with this mark — is made by the same producer as other similarly marked items that he or she liked (or disliked) in the past. At the same time, the law helps assure a producer that he/she – and not an imitating competitor – will reap the financial and reputation-related rewards associated with a desirable product."
"Trademarks motivate merchants to bring more goods into the marketplace by providing an identity to their product and goodwill."
Trademark is not just attached to the item. In fact, a trademark protects the rights of the merchant and his trade by acting as a source indicator. It is the trademark through which the public recognizes the quality and the characteristics of a particular product. Trademark protection – i.e. the safeguarding of a brand – becomes a necessity in a competitive market where similar trademarks may mislead consumers.
Global Evolution in Trademarks and Competition
When it comes to trademarks and competition, we first need to obtain a global overview. The evolution of trademarks has been very interesting. Schechter has described the evolution of marks by mentioning that kings used to have a mark inscribed on the beaks of their swans so that when the birds flew to some other place, people would conveniently recognize the origin of the animal from its mark. This mark indicated that the swan was a royal one and could not be possessed by any private person unless properly licensed. This is possibly how the purpose of a mark was first established and used as a source indicator.
In order to assess the market power of the owner of any given product, it is essential to first identify the relevant market – with regard to both product and geographical extension – within which this competitive clout exists. A relevant market is defined as follows:
• A relevant product market comprises all those products and/or services which consumers may regard as interchangeable by reason of its characteristics, price and intended use;
• A relevant geographic market comprises the area in which the businesses involved supply products or services and in which the conditions of competition are sufficiently homogeneous.
Once a relevant market is defined, the next step is to measure the market power of the company under consideration, i.e. its power to set prices and otherwise act independently of its competitors and customers. Competitive power is usually gauged by measuring the market share of a product protected under Intellectual Property Rights (IPR) legislation.
Asserting to the fact that there is global competition, the need arises to check whether this competition is sustainable in India. As a contributor to the global economy, India is part of an exchange of interests in this regime of intellectual property rights. The country's participation in the global economy is legally secured through the protection of trademarks. As an intellectual property right, trademarks are supplemented by a bundle of ancillary rights designed to provide trademark owners exclusivity in a competitive market. These may create barriers to free trade.
India and Its Multinational Guests
In order to claim a right over a particular trademark in India, it is necessary to get that mark registered. This trademark registration provides exclusive rights to the registered proprietor who may then apply it to goods or services. Such trademarks include those of multinational companies since the applicable legislation applies to every mark which is capable of being represented graphically and which thus may distinguish the goods or services of one person or company from others. There is no specific exclusion on the books that so much as mentions multinational companies.
Apart from the relevant Indian legislation, international trademark protection is also extended through the Madrid System for the International Registration of Marks which India joined in April, 2013. The greatest advantage to multinational companies of this system is that a one-time trademark registration in any single member country, automatically applies that mark in all. Now that India is a member, multinational companies can register through the Madrid System and claim protection even if they have not separately registered under the Indian Trademark Law.
"…the protection for trademarks of multinational companies is seen to be gradually becoming stronger and ever more efficient."
Prior to India becoming part of the Madrid System, many multinational companies in India were denied damages due to the fact that their marks were not registered. In the case of American Home Products Corporation vs. Mac Laboratories, the Supreme Court stated that the registration of a trademark confers valuable rights upon its registered proprietor. In this case, no damages were granted. However, the action was considered to be of 'passing off' and remedies were granted accordingly.
Well-known trademarks are supposed to be provided with protection because they carry the reputation of both the proprietor's dedication to quality and his/her identity. Any similar trademark coming up with a feature clearly aimed at the deceit of consumers constitutes a subversion of the original trademark.
Any such deceptively similar trademark is capable to negatively affect the market share of the original proprietor lest protective measures are in place. Indian courts first recognized the concept of trans-border reputation in NR Dongre vs. the Whirlpool Corporation. Following this landmark case, multinationals were able to enforce their trademark rights against infringing entities.
Positive Change
After the decision was handed down, a sudden streak of positive change grew as a sapling for those foreign businesses that required protection for their well-known trademarks. The only thing these foreign entities now need to do is to demonstrate that their trademark carries a cross-border reputation. This demonstration can be done with the help of magazines, articles, web pages, etc. However, a mark can be declared to be well-known in India only by a court through litigation or by the Trademarks Registry in opposition or rectification proceedings.
After obtaining an official declaration that a particular mark indeed is deemed to be well-known, its owner can proceed to claim damages against anyone infringing upon his marked domain. In Kamal Trading Co. vs. Gillette UK Ltd., the defendants were given an injunction by the Bombay High Court and were asked not to use the mark "7 o'clock" as the plaintiff had already acquired an extensive global reputation for that mark.
As we draw towards a conclusion, it is customary to sum up previous research and give a personal opinion. Here, summing up will not set out anything conclusive and a personal opinion is not required. The reason to support the above would be that the protection for trademarks of multinational companies is seen to be gradually becoming stronger and ever more efficient. It has just been a few months since India joined the Madrid System. There is more to come in the months and years ahead on the subject of intellectual property rights and its effects on the nation's economy.
About the Author
Mr Farrukh Khan (Managing Partner, farrukh@diwanadvocates.com) qualified as an Advocate and joined a leading law firm in Doha as IP Attorney. He later shifted to Spain to work for a Spanish conglomerate as their IP Advisor. He has a wide range of legal experience, and worked on all aspect of IPR. He has noteworthy experience in service to the client with integrated packages of IP standard services in the areas of patent, copyright, trademark, industrial designs, passing off, sports IP, licensing, due diligence, IP monitoring & strategy, drafting opposition & appeals, infringement advices and legal opinions.
Farrukh has extensive experiences in drafting and processing documentations in relation to licensing, assignment, ambush marketing and management of copyrights for events and marketing campaigns.
At the firm his work also encompasses drafting IP policies for variety of businesses from corporate entities to Non-Governmental Organizations. He also advises in reference to basic audits of client's IP rights, advising on IP enforcement from all sorts of disputes. He manages IP portfolios for a variety of businesses and industries; managing and securing IP rights relating to events, advertisements and marketing communications. Farrukh also advise stakeholders in a positive IP culture and on brand protection in relevant legal frameworks. He is a regular speaker on IPR related forums and conferences and member of several IPR international organisations.
---
Tags assigned to this article:
india
---
You may have an interest in also reading…
Finance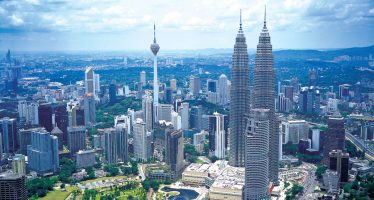 Malaysia is strategically located at the crossroads of East-West trade. The country consists of thirteen states and three Federal Territories,
Europe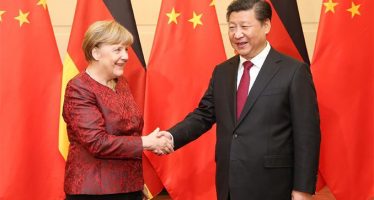 Geopolitics are on the move with a possibly violent upheaval in the offing. Earlier this month, at the World Economic
Sustainability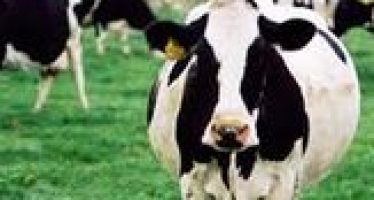 A sharp surge in the price of dairy products pushed the overall costs of food one percentage point higher in