Edelweiss – An Indian Financial Powerhouse

Edelweiss is a leading Indian financial services conglomerate that provides a wide range of financial products and services, serving a large diversified client base that includes individuals, institutions and companies. At the end of FY13, it had a balance sheet size of about $2.5 billion, net worth of $ 500 million, a loan book of about $1.1 billion and employs over 4,000 people.
Edelweiss was founded in November 1995 with an aspiration to become one of the leading financial services groups in India. With the economic liberalisation of the early 1990s, Edelweiss saw a huge opportunity in intermediating on capital flows from savings into investments. From initially providing advisory and investment banking services, Edelweiss has grown by consciously and strategically investing in expanding services in existing areas as well as adding a presence in adjacent markets.
The Group's entry strategy in every new business has been to find growing but under-served niches in the market. The Group has used its skills as an efficient intermediary between savings and investments to grow into adjacent and related markets. As Edelweiss moved from wholesale to retail, and financial markets to insurance, the Group also expanded access to the financial savings pool from 5% to nearly 30%. This has allowed Edelweiss to expand across asset categories and broaden its addressable consumer segments – its reach has extended from wholesale to retail segments and to rural markets now.
"The Group's entry strategy in every new business has been to find growing but under-served niches in the market."
Edelweiss's belief has been that it must add significant value by providing cutting edge products and services by focusing on technology, risk, research, analytics, robust processes and high quality people. Starting life as a Corporate Finance Advisory firm, Edelweiss launched its Institutional Equities business in 2000, soon establishing its leadership position. Starting 2006, the expansion and diversification picked up pace. It launched the Commodities business in 2006, Corporate Credit business in 2007, Retail Financial Markets in 2008, Retail Credit in 2010 and Life Insurance in 2011. This diversification has expanded the addressable revenue pool twenty times in the last five years. With the Indian economy expected to grow between 6-8%, this addressable revenue pool is likely to expand another five times over the next decade, giving the Group huge headroom for growth.
Edelweiss has always believed that having a strong capital base is vital for any successful financial services company. The Group has raised capital on a number of occasions from a variety of investors, including a public issue of equity in 2007. Edelweiss maintained its strong balance sheet and consistent profitability even during the 2008-09 crises.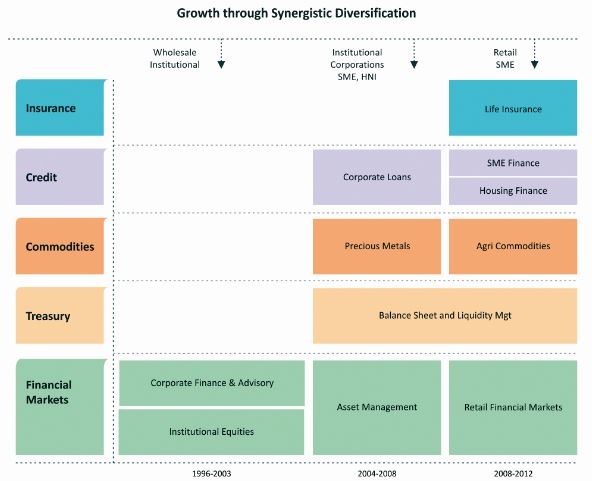 Key Businesses:
Credit: Edelweiss's Credit business caters to a wide spectrum of clients — from corporate to Small and Medium Enterprises to retail and rural. At the end of FY13, the credit business contributed 41% to the Group's revenues with a total outstanding loan book of about $1.1 billion. Of this, the retail credit book accounted for $250 million. The credit book has gained from Edelweiss' conservative approach and strong risk management with Gross Non-Performing Assets forming only 0.43% of the total credit book. The asset quality of the credit book is a testimony to the attention Edelweiss pays to risk monitoring and management and the appropriate credit appraisal skills imparted through a rigorous training schedule. In fact, Edelweiss' seriousness about risk can be measured from the fact that the Group has 120 employees dedicated to managing, monitoring and mitigating risk. There are few financial services companies in India employing such a large team focused exclusively on risk management.
Financial Markets: The Edelweiss Financial Markets business — consisting of advisory services, broking, financial products distribution and asset management – offers its services to a wide range of clients segments ranging from sovereign funds, pension funds, foreign institutional investors, domestic financial institutions, corporates, High Net Worth Individuals and mass affluent individuals. Edelweiss is the largest Indian Institutional Equities house with over 4.5% share of the market. Edelweiss's 60-member research team publishes a wide range of reports – from thematic to fundamental and technical – including landmark reports on the rural economy and infrastructure. The research team actively covers nearly 70% of industry sectors in the Indian market and over 180 companies in these sectors. Its asset management business has over $500 million of assets under management in its domestic mutual fund and offshore alternate assets business.
Commodities: Edelweiss Commodities business consists of two parts – collateralised trade financing for agri-commodities and sourcing and distribution of precious metals. In the agri-commodities space has preferred access to 15 large centralized agri-produce markets across seven states. This has allowed it to cater to a large part of the value chain from farmer to end-user for their sourcing, inventory management and credit needs. The Group has an extensive network of brokers, suppliers, and warehouse service providers across all the commodities that it deals in. In the precious metals space, Edelweiss is in the business of procuring/importing of precious metals and distributing it to its clients who are either precious metals end-users (jewellers, manufacturers) or traders.
Life Insurance: Edelweiss Tokio Life Insurance (ETLife) is a 76-24 JV with Tokio Marine of Japan. ETLife offers a large bouquet of diverse products to meet the basic needs of customers on education funding, wealth accumulation and enhancement, living with impaired health, income replacement and retirement funding. It also offers group products for credit protection and life protection. In less than two years after launching its operations, ETLife has scaled up its presence to 45 branches in 38 cities and has 3,400 Personal Financial Advisors. Within a short period of about 21 months it has already written over 29,000 policies.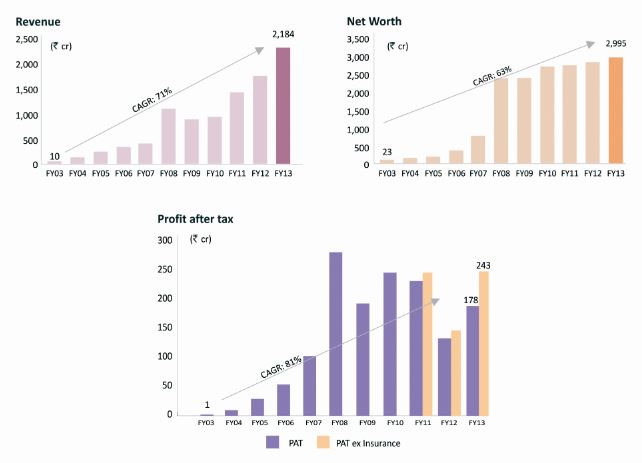 Culture of Compliance
Edelweiss is governed by all financial regulators – such as, Reserve Bank of India (RBI), Securities and Exchanges board of India (SEBI), Insurance Regulatory and Development Authority (IRDA), Forward Markets Commission (FMC), National Housing Bank (NHB) – and has a consistently clean track record.
Edelweiss Financial Services Ltd (EFSL) has 11 directors on its Board, of which seven are independent/ non-executive directors. The Board plays a vital role as a policy maker, sounding board for strategic initiatives and as an oversight body for corporate activities. This ensures that the Board's actions are fair to all stakeholders and makes integrity an article of faith across the organisation.
Edelweiss has also consciously ensured that major subsidiaries (making up ~85% of Group Income) have external oversight through independent director/s. Key Board Committees like the Audit Committee and Remuneration/Compensation Committees consist entirely of independent directors, while all other Board committees including Risk, Investor Grievance, ESOP and Share Transfer have majority or equal participation of independent/non-executive directors.
All members of the Board and members of the senior management abide by a comprehensive Edelweiss Code of Conduct. This ensures that every member of the senior management, while playing an important role in achieving the company's business objectives, also leads by example in matters of ethics, transparency and customer centric actions.
Philanthropy
Edelweiss has also fostered a strong philanthropic culture within the organisation by encouraging giving and volunteering for the Group's Corporate Social Responsibility arm — EdelGive Foundation. The Foundation's mission is to leverage the capacity and capital of the for-profit world to equip and enable the social sector, to improve the lives of the financial excluded. So far, EdelGive's not-for-profit activities have impacted more than 125,000 lives. It has achieved this by investing in over 20 organisations, providing over 6,000 hours of pro-bono support since its founding in 2008 and committing over $3.5 million. EdelGive's focus areas have been education, livelihood and women empowerment.
---
Tags assigned to this article:
india
---
You may have an interest in also reading…
Finance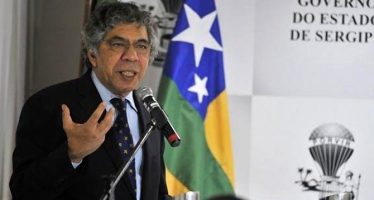 Brazil's GDP is poised to decline by close to 7% in 2015-2016. Per capita GDP in 2016 is likely to
Oil & Mining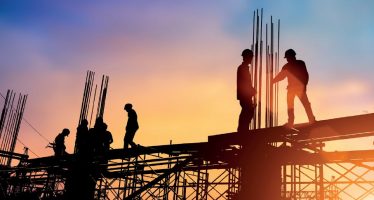 Strategic investment funds have emerged as a way of addressing gaps in the infrastructure investment lifecycle. These funds are wholly
Europe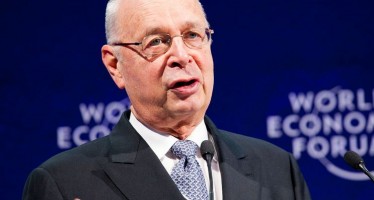 By Klaus Schwab, Dec 14th 2012 The eurozone will not break up. The price of departure is simply too great